It's not always easy to plan a week's program when you don't know the country you're going to. So there's nothing like expat advice for visiting Malta, is there? Whether you want to stay 5 days, 6 days, 7 days, or 8 days in Malta, you can rely on this proposed program and then customize it with the activities at the end of the article.
Not going away for a week? Discover our otheritineraries in Malta :
– Itinerary for a weekend in Malta.
– Itinerary for 3 or 4 days in Malta.
You've got your tickets but you're wondering"What to do in Malta in 1 week? My Little Malta has put together a complete programme for visiting Malta with or without a car, and we'd love to hear from you!
Day 1
Valletta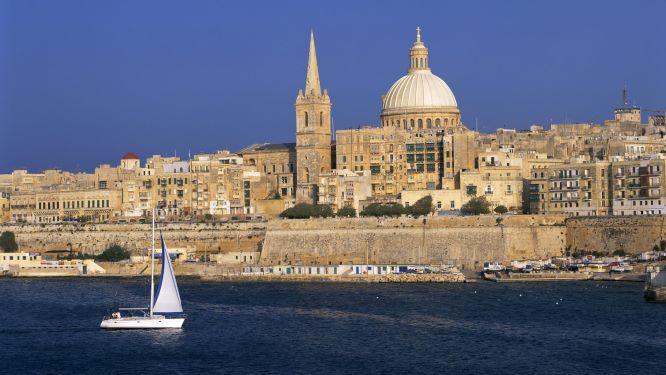 The capital of the island is to be seen and seen again. With its different eras, it has kept its historical charm between peaceful streets and imposing fortresses. Today, this golden city is home to some of Malta's most beautiful monuments. You can't miss its Grand Harbour, a tangle of age-old coves that are unique in the world.
Generally, Valletta can be visited on foot. Before you begin your tour of the city, stop by Upper Barraca Gardens. Enjoy the beautiful view of The Three Cities.
Find in our dedicated article, the places to visit in Valletta.
If, however, you have bad weather in your week, Valletta is the right place to visit in Malta when it's raining.
Let us guide you:
To discover all the famous history of Valletta, we recommend if possible to take a guided tour of Valletta with a guide. They take place 3 times a week for half a day and the visit includes the entrance ticket for the unmissable co-cathedral of Saint John, the show Malta experience and if necessary a shuttle from your accommodation. It will cost you 55 € per person to be in a group. Otherwise, for a private tour with a guide only for you, the price is 200€.
In this article, we put links to activities and accommodations that we think are the best value for money. We have tested most of them ourselves. By clicking on the button below, you will get the same price as with the tour provider. You will then be able to make a reservation and you will receive all the instructions of the visit by email:
Also, if you have the My Little Malta discount card, you'll get 15% off tours and excursions. Why pay the high price? Get your card on our website by clicking here.
Lodging in Valletta :
Valletta is very pleasant in the evening, buses and ferries allow to go easily everywhere on the archipelago, which makes it a good place to stay for a few days. However, there are not many hotels in Valletta so they are often more expensive than elsewhere on the island. Find accommodation in Valletta here.
For us and according to the ratings they received, the best hotels in Valletta (ranked in order of price) are:
The Three Cities
Senglea, Vittoriosa and Cospicua are full of charming little streets where life is good! Some say it is Valletta in the old days, authenticity preserved. We bring you in this article to give you all the tips and things to see at the 3 cities!
Recommended excursion:
If you like wine, every Tuesday we offer a full-day tour of the 3 cities with a guide , followed by a tasting of local wines. The tasting takes place in the Marsovin cellar which has existed for 400 years. Click on the button to read all the information.
👉 Book your guided tour of the 3 cities followed by a tasting of local wines by clicking here.
Lodging at the 3 cités :
I don't necessarily recommend to stay at Les 3 cités unless you have a car, for 1 or 2 nights or if you are looking for quietness. To find out more about Senglea, click here (Les 3 cités)
Day 2
Mdina
Less than an hour from Valletta, Mdina opens the doors to a beautiful medieval walled city with an important history. It will delight you with its baroque cathedral, its small and quiet streets and its ramparts. "Very impressive" is what visitors say about this city with a strong heritage.
A little extra: visit the city in the late afternoon to take full advantage of the fading lights and the disappearing tourists!
More information here about Mdina, the ancient capital of Malta.
Very close to Mdina, Rabat is a small and discreet town, where history has left its mark. You will admire the Domus Romana and the Catacombs of St. Paul or St. Agatha, less expensive and just as captivating.
Golden Bay
A little further west, past Mgarr, you can find one of the most beautiful beaches in Malta called Golden Bay. In summer, we advise you to come at the end of the morning if you want to be able to put your towel close to the water. The water is pleasant and you can swim easily. Different activities are proposed to you: jetski, buoy, pedal boat but also horseback riding (15 min walk).
Recommended excursion:
To discover the history of Malta, the Mdina area is the perfect place. On a one-day guided tour, you'll gain a better understanding of Malta's history since the creation of the temples, and discover the magnificent scenery of the west: the Dingli Cliffs, the catacombs, the gardens, the presidential palace and, finally, Mosta.
👉 Book your guided tour of the Mdina area on the history of Malta.
Day 3
The island of Gozo
During your week in the archipelago, it is essential to make an escapade in Gozo . Indeed, this soothing island is full of places to visit, you need at least one day to do everything.
Getting to Gozo by yourself
To get to the island by yourself and visit it, you can either Take the ferry to Cirkewwa, or the fast ferry from Valletta, then once there, you choose your means of transport: Quad, tourist bus, scooter, segway, buggy, electric bikes… The public bus is not very suitable on Gozo because you often have to go back through the center of Victoria to change direction.
With the My Little Malta card, you'll get up to 20% discount on all these means of transport in Gozo.
Organized excursion to Gozo
To visit Gozo in one day, what I recommend is to take a tour with a local English speaking guide. A shuttle will then pick you up at your hotel in Malta and take you to Gozo.
Tours with Yippee Malta, the local operator for Gozo, are affordable, highly rated (rated 4.9/5) and ensure you have a great day out with the guarantee of seeing the best of Gozo.
We list here the links to the best excursions in Gozo to be booked with a guide. Plus, you'll get 5% off when you book with Yippee with the promo code LPM5
Gozo by quad
You will be able to drive a quad bike yourself to the best places in Gozo. A local guide will take you to the best spots on the island. You can be 2 per quad:
Rated 4.9/5
Direct booking with the operator
Free cancellation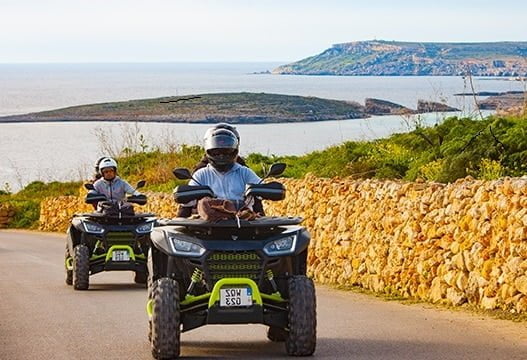 Gozo by tuk tuk
If you are several or if you prefer to be driven, I recommend this tour, which goes around Gozo by Tuktuka big 3-wheeled motorcycle with a guide. You can be 6 by tuk tuk.
The reviews are unanimous: everyone loves this day trip, and the drivers often have a lot to do with it.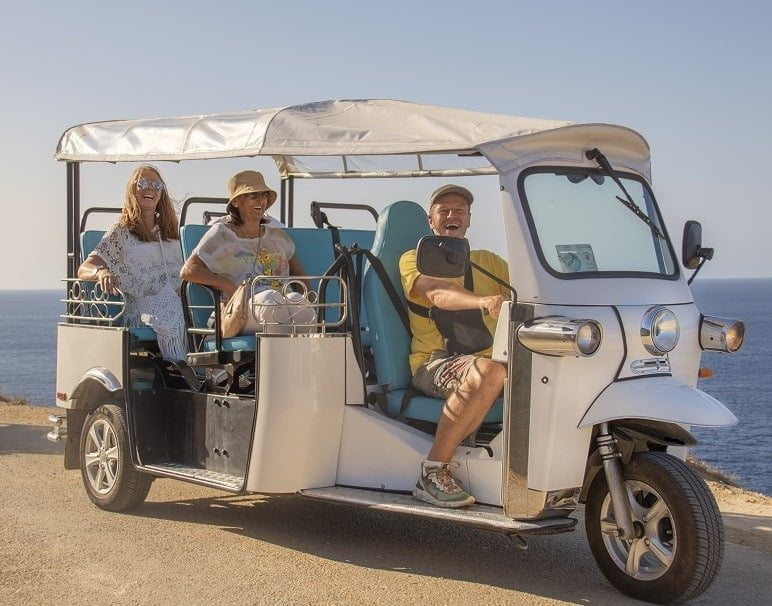 Gozo by tourist bus
Otherwise, it's quite common for travelers to take this all-inclusive bus tour to Gozo, which proves comfortable and very convenient. Click here for booking information.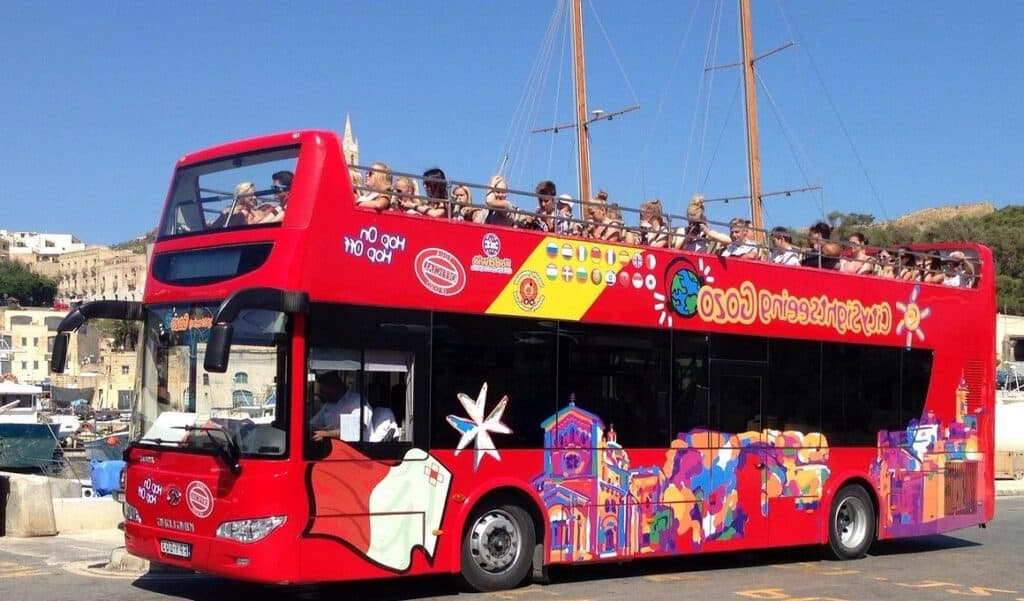 Gozo by jeep
To have the great comfort and visit Gozo in the most efficient way, you can take a tour with a guide in a jeep as a safari! You will find all the information all the information to reserve by clicking here.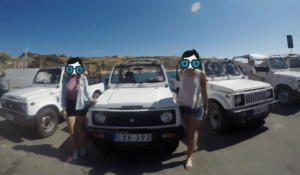 What to visit in Gozo?
The city of Victoria (Rabat) is perfect for lunch after a visit to the Citadel. Then, head out to discover Dwejra where the symbolic Azure Windows rock arch stood before it disappeared in March 2017. Always sublime with its inland sea and its cliffs, the place is really worth the visit.
Don't forget the temples of Ggantija and the beautiful beach of Ramla Bay with its coppery sand.
Read this article to find out all about what to visit in Gozo.
To enjoy the warm and wild atmosphere of Gozo, it is good to stay overnight. Find out about accommodation in Gozo by clicking here.
Also, we put you our ranking of the best places to stay in Gozo classified in order of price: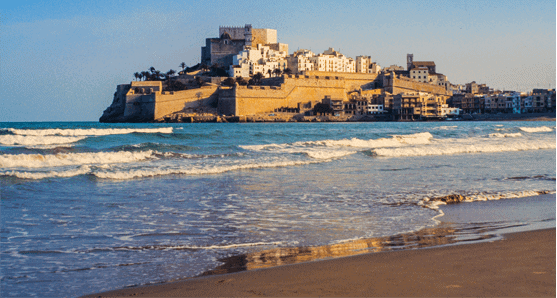 Day 4
The Blue Lagoon and Comino
Comino and its famous blue lagoon, a beautiful turquoise blue lagoon is indeed the most popular excursion in the Maltese archipelago. However, it quickly becomes crowded on weekends and especially in summer. Our little tip: enjoy the Blue Lagoon early in the day or after 4pm and also discover the bays of San Nicolas and Santa Maria.
Tip: If you don't want to go to the ferry two days in a row, switch to the Day 5 program or book an excursion that will pick you up directly at your accommodation like this one:
The most famous excursion, very affordable (~€30) and often much appreciated, is to take the Sea adventure boat which takes you to Crystal lagoon and Blue lagoon. Book by clicking on the button below, and you'll be able to choose whether you want to be greeted by English-speaking or English-speaking staff. What's more, the bottom of the boat is transparent so you can see the seabed! :
Tip: Don't wait until the last minute to book! You may be disappointed.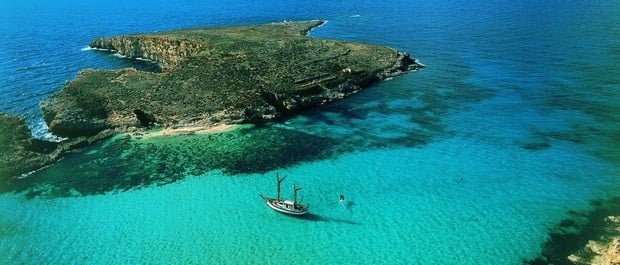 We also list here some day or evening excursions that take you to the paradise island Comino (same price as direct):
👉 To limit the crowd and enjoy the sunset on the boat, then take this excursion which lasts all afternoon until the evening by clicking here You will find less people than in the morning. This excursion will only cost you about 20€ per person!
If you have a larger budget, then treat yourself to a more luxurious catamaran trip to Comino:
👉 We recommend this version of a cruise to Comino for an evening on a catamaran. To reserve click here. (About 40€)
👉 But if you had to do only one, for me, it would be this day cruise on a catamaran to Comino to Comino and some of the most beautiful beaches and bays of the archipelago. (About 50€)
Alternative: Do Gozo and Comino on the same day
Indeed, if you prefer to do only one excursion and see everything in one day, it is possible to take a boat that will take you to the lagoons of Comino and then to Gozo! You might miss some nice visits, but you will optimize your time and money. In that case, you should book this excursion from the link below. :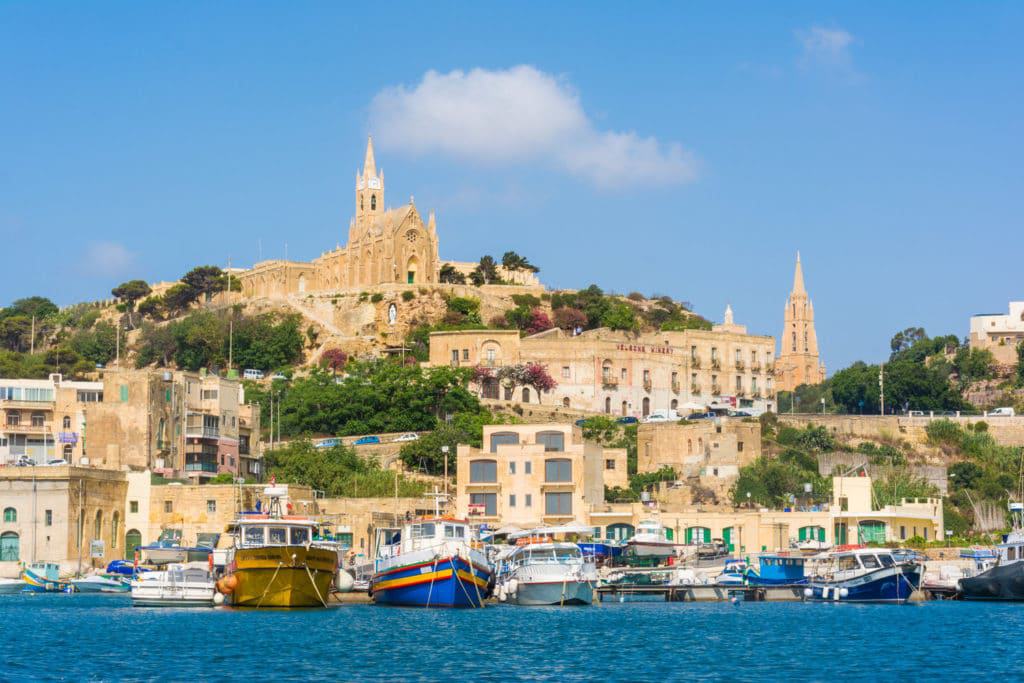 Ghajn Tuffieha, Paradise Bay and Mellieha Bay
In the north of the island, you can find beautiful sandy beaches: Paradise Bay, Mellieha and Ghajn Tuffieha. As for Paradise Bay, it is a little before the ferry to the west (follow the parking sign). A beautiful beach surrounded by cliffs. The beach of Mellieha is a little further south on the east coast: very large, you can practice windsurfing, paddle or play volleyball… Do not hesitate to go for a walk in the village overlooking the beach. But be discreet because you will understand, at the rhythm of the swinging hammocks, that calm is a tradition.
Finally, for many the most beautiful of all, go west to reach the fabulous beach of Ghajn Tuffieha . It is a pure wonder, especially when you overlook it: unmissable photos guaranteed!
Accommodation in the north of Malta :
The Mellieha side of Malta in the far north is perfect for people with cars who want to relax on Malta's beaches and stay in a great hotel. Find housing in Mellieħa here.
Here are the hotels we recommend, listed in order of price to Mellieha.
A little lower down, St Paul's Bay is a compromise where you can find many bars, restaurants and nice walks to do on the esplanades, but no beaches. Here are the hotels that I recommend in this region:
St Julians and Sliema
If you stay in the area, it is very pleasant to walk along the coast in the early evening. You can walk from Sliema Ferry and go up the Promenade to St Julian's. Make a stop at Tigne Point, on the footbridge, and admire the view of Valletta at sunset: postcard effect guaranteed! Snorkelers, the rocks offer beautiful surprises when the waters are calm. In Balluta Bay, you can see the Our Lady of Mount Carmel Church before heading to Spinola Bay . Here you will see fishermen preparing their boats and lovers taking a picture in front of the LOVE Monument.
St Julians also contains the top party spot in Malta: Paceville.
Sliema: our choice for accommodation.
Indeed, it is in Sliema that we generally recommend you to stay, because it is ideally located, there are many hotels, restaurants, bars, a good atmosphere and it is very well served. Here we give you the best hotels and hostels ranked in order of price. Click on the name of the hotel to access its file on booking.
For party people, we recommend staying in the heart of the nightlife in St Julians. Here is our ranking of hotels in order of price:
A little bonus: the bay of Spinola, the gastronomic heart of the island, is also very pretty in the evening, when the lights of the restaurants reflect on the water. Many restaurants for all tastes and prices are present between Sliema and St Julians.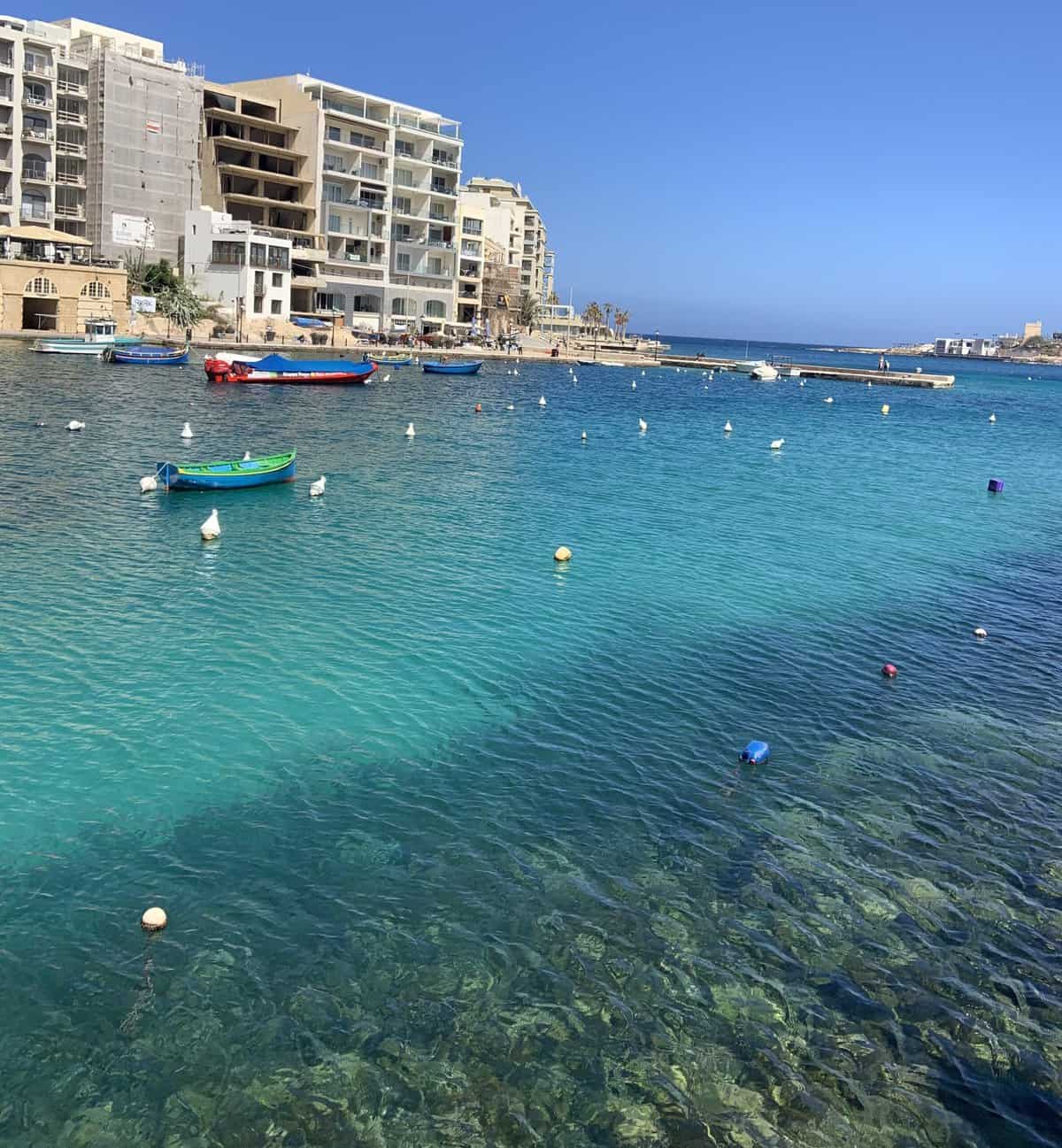 Day 5
Marsaxlokk
Small fishing village of 3500 souls, it offers authentic romantic colors thanks to its windows and its colored boats, the small Luzzus, emblematic boats of Malta. Some mornings there is a souvenir market, but the Sunday morning market is bigger with fresh fish and fruit stands. It's time to take a lunch break and eat some good fish prepared "à la maltaise"! We recommend the restaurant Le Terrone, a small restaurant overlooking the port.
👉 View accommodations in Marsaxlokk
St Peters Pool
Do you like diving, jumping and frolicking in the turquoise water? Then go to St Peter's Pool, the place is ideal and unforgettable memories await you!
More information in this article!
It is also possible to visit this region from the sea, at least as well!
👉 Visit the south of the island, quiet, authentic and so beautiful, take a boat trip to Blue Grotto and Marsaxlokk .
You stay more than 5 days or you would like to customize this program? We give you some ideas of the other best things to do in Malta, Gozo, Comino and around!
Other things to do in Malta
Celebrating
If you like to party, Malta is a great destination.
Paceville is close to St. Julian's and is a great place to go out. You can choose from different bars, different atmospheres. Admission is free (except on special nights) and drinks are often very affordable. Between bars and discos, you will feel like in Ibiza.
The atmosphere in Paceville is rather young. If you are looking for an evening with older people, head to Valletta.
Looking for an original evening? In addition to the bar parties, many boat parties are organized on Friday and Saturday nights! It's a beautiful sailboat full of party people of all nationalities with a DJ and a bar, enough to have fun. There is only one provider who organizes this kind of parties, click on the button below to book. It's the same price as direct.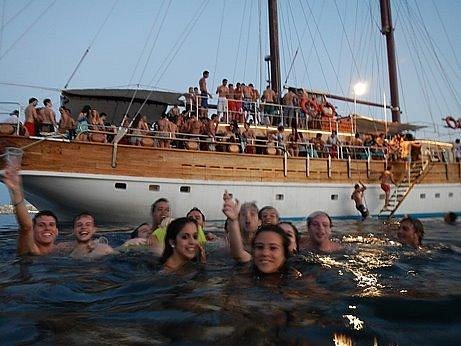 Discover the Maltese culture
*Click on the orange links for more information and reservations
You are interested in the history of Malta, its culture and architecture. We have what you need.
Heritage Malta is the organization that manages all the national historic sites and museums. With our My Little Malta card you can take advantage of 30% off entrance tickets and many other discounts, click here to find out more.
You can discover Malta's extraordinary history on your own, or be accompanied by a guide. You can have your own guide or join a small group for a tour that you should enjoy:
👉 The must-see guided tour of Valletta, Malta's capital.
👉 F ull day to discover the history of Malta, from Mdina, the ancient capital of the Maltese islands.
👉 F ull day visiting the historic Hagar Qim temple, Ghar Dalam, Limestone Heritage and Marsaxlokk market.
👉 Half-day visit to Hagar Qim, Malta's prehistoric temple, Ghar Dalam and Mnajdra temple.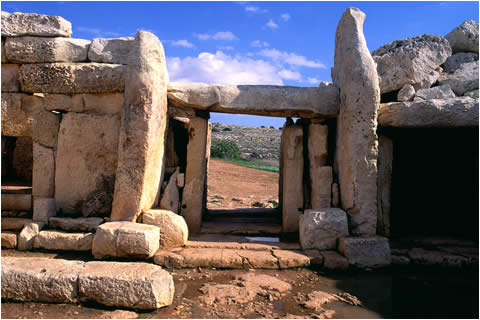 A boat cruise around Malta
*Click on the orange links for more information and reservations
Cruise with other travelers
👉 Visit the quiet, authentic and so beautiful south of the island, take a a boat trip to Blue Grotto and Marsaxlokk .
👉 Full day sailing around Malta, Gozo and Comino.
👉 Full day motorboat trip around Malta passing through Gozo and Comino
👉 1h30 cruise to discover the ports of Valletta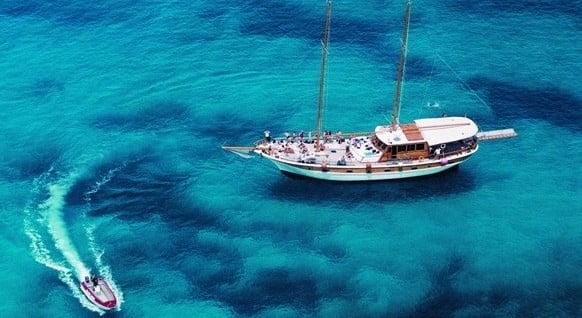 Private boat tour
👉 Rent your own boat without needing a license to go where you want when you want! (Up to 8 people)
👉 Luxurious all-inclusive day aboard a large sailboat. (Up to 10 people)
😍 You can enjoy 15% discounts on all tours, rentals and excursions with the My Little Malta card.
Understand it all with these guided tours
*Click on the orange links for more information and reservations
👉 The unmissable guided tour of Valletta, capital of Malta.
👉 Discover the history of Malta in and around Mdina.
👉 The tour of Gozo by Tuk Tuk.
👉 Combo: Visit Gozo by Jeep & Boat cruise to Comino and the blue lagoon.
👉 A full day to discover Gozo by bus from Malta .
👉 Guided tour of the Three Cities & Local Wine Tasting (Every Tuesday).
👉 Visit the historical must-sees .
Treat yourself during your week
👉 Take a flight for 20 to 60 minutes flying over Malta and Gozo to take in the view from the sky.
👉 Discover Malta by Segway , a fun and practical means of 2-wheeled transportation when you want to save time.
👉 Swim with dolphins supervised by a professional.
👉 Enjoy a typical dinner and show
Scuba diving in Malta
Malta is a perfect place to start diving if you have never done it before. Discover here our article about diving in Malta, Gozo and Comino.
👉 If you're tempted but don't think you'll make the cut yet, you can always go snorkeling: Snorkeling in the most beautiful waters of Malta.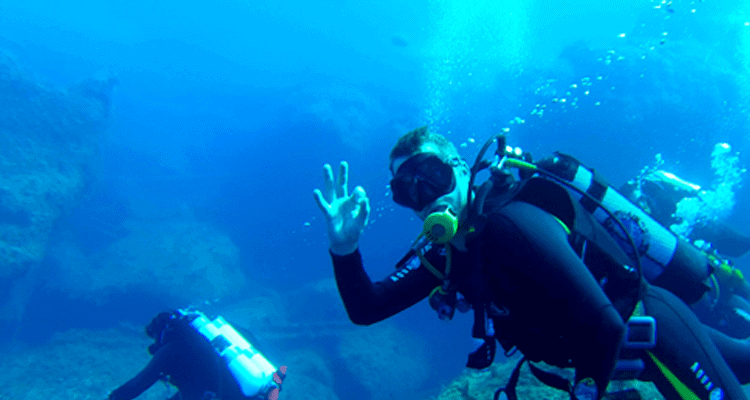 Where to stay during your week in Malta?
*Click on the orange links for more information and reservations.
Find out more about accommodation during your stay in Malta in this comprehensive article by clicking here.
To be central and close to the airport, we recommend you to stay in Valletta or Sliema for your weekend.
For the party, we recommend sleeping in St Julian's where Paceville is located.
👉View hotels in St Julian's
You can also go and stay at the 3 cities or Mdina for their history if what you have just read in the article has made you want to.
👉Seehotels in Senglea (The 3 cities)
Staying in Bugibba or Mellieha would be a bit far from the airport but Malta is small enough to cross in less than an hour (without traffic) and is a good destination for family vacations.
Useful information:
If possible, we advise you to stay in Malta with your children in Spring, early Summer or Autumn. Avoid the months of July and August. Indeed, the temperatures are high and sometimes border on 40°C during the heat wave. In addition, accommodation prices are much lower and tourist sites are less crowded.
Find now also our selection of 40 ideas of free or paid activities that are worth it in Malta !