Paceville never sleeps! Capital of Malta 365 nights a year, Paceville is a concentration of bars, restaurants, nightclubs and other "gentlemen clubs". Every evening in the summer, thousands of people crowd into this area of St Julian's: Maltese, expatriates, holidaymakers, students… A must for Maltese white nights, Paceville, you either love it or you hate it….
History of Paceville
Paceville, a peaceful seaside resort of the 1930s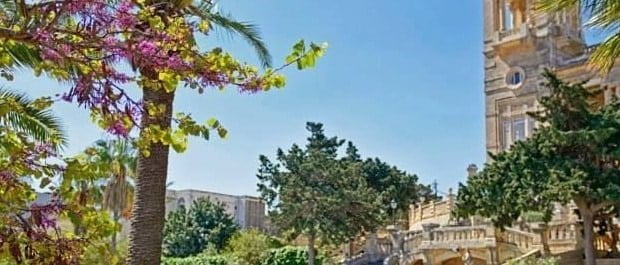 In the 1930's, Paceville (pronounced Pacheville!) became an exclusive seaside resort when Dr. Giuseppe Pace decided to build residences for the British. If some of them, of colonial style, are still standing today, they are surrounded by large buildings and hotels. The palazzo "Villa Rosa" with its magnificent terraces overlooks the beach of St George's Bay. Vestige of another era, it has been transformed into 15 luxury apartments, count 1000 euros per night…
Paceville, a place of celebration for 45 years!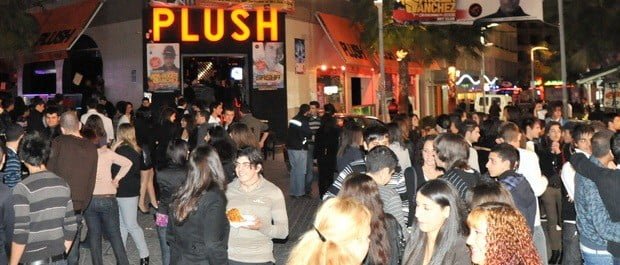 After independence and according to the development plans of the Ministry of Tourism of Malta, three large hotels were built in Paceville: a Sheraton, a Hilton and the Saint George's complex on the sea front.
In the wake of the 70's, in order to respond to a growing flow of vacationers, mostly English, they demolished, built and expanded in spite of town planning rules and building permits… Paceville quickly became a major tourist nightlife attraction.
Going out in Paceville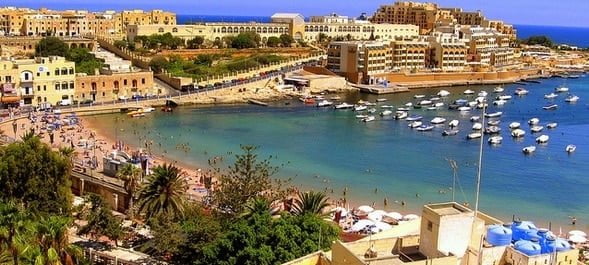 Paceville during the day
If you are looking for "Pace" (peace in Italian!) during your stay in Malta, Paceville is not the place to be! Although… The district is very quiet during the day, as if it were asleep compared to its torrid nights. Nice air-conditioned stores in the Bay Street shopping center, a movie theater, a bowling alley and a white sandy beach in the heart of the city, shaded terraces for lunch.
Evenings in Paceville
From 6 pm onwards, there is a perceptible change of atmosphere. Groups of young people from the language schools of St Julians and Sliema converge on Paceville for a drink. Every student in the world knows where Paceville is before they set foot in Malta!
In downtown Paceville, what we call the "stairs": Music remains at an acceptable level of sound until 10pm in most establishments. Then, it is difficult to be heard as the decibels rise in power until 5 o'clock! A joyful linguistic and musical cacophony in the streets invaded by young and not so young people from the five continents!
Our advice
Paceville is full of excellent restaurants, located more quietly, away from the "Stairs", remember to reserve!
There are some nice casinos in Malta, you will find the majestic Dragonara nearby in Paceville.
As far as safety is concerned, Paceville, although the general atmosphere is rather good-natured, just stay alert and experience a lively night out!
Read now our full article if you want to know how and where to party in Malta: Paceville and other places to go out in Malta.