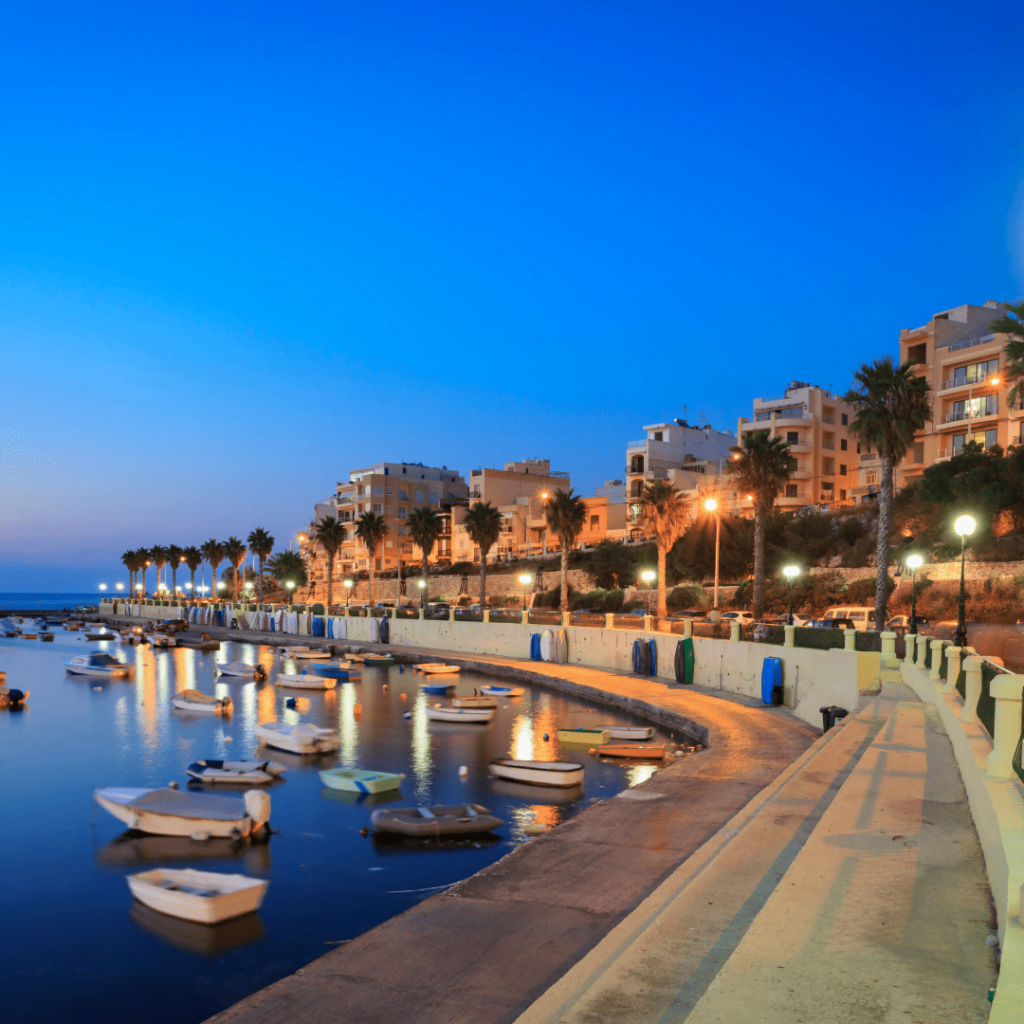 Bugibba, a pearl of northern Malta nestling in the magnificent Bay of St. Paul, is a top tourist destination for all those planning to visit Malta. This tourist hub is located just a few kilometers from the capital, Valletta. Together with neighboring Qawra, Bugibba is a serious competitor to Sliema and St Julians, a little quieter and more family-friendly.
In this article, we reveal everything you need to know about Bugibba, also known as "Little Miami". You'll find out what to do in Bugibba, where to sleep, how to get to Bugibba, places to visit and money-saving tips.
What to do in Bugibba
The town of Bugibba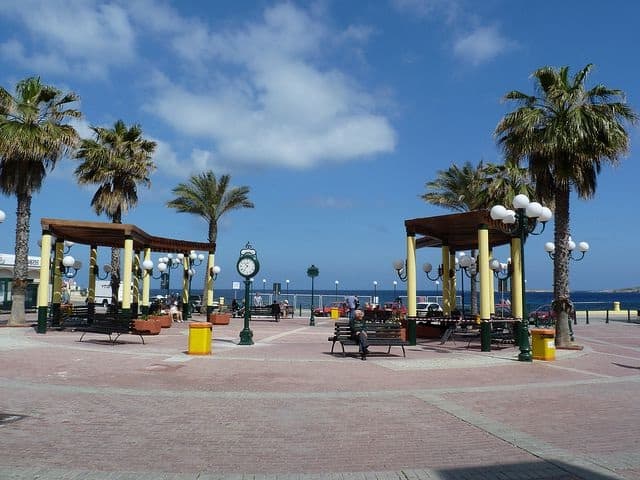 Although Bugibba may lack traditional Maltese charm, the town's main square is an urban gem with its many bars and cafés. This lively place is the beating heart of the city, ideal for relaxing after a day exploring Malta.
For fans of automotive history, don't miss the small classic car museum, a hidden treasure on Bugibba's main road. For families traveling with children, Bugibba offers a fun-filled water park and theMalta Aquarium. located in Qawra, just a 10-minute walk from the town's main square. A fascinating exploration of local marine life awaits you.
Bugibba beaches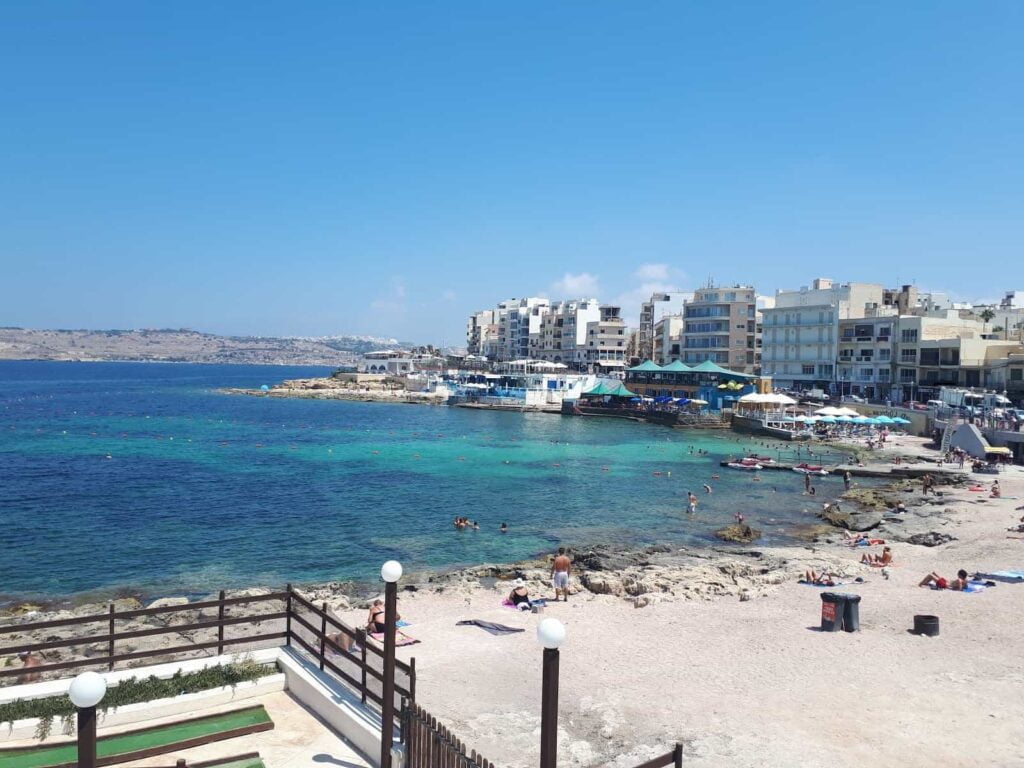 The best things to do in Bugibba include exploring the beaches in and around the town.
Bugibba Perched Beach
Just 10 minutes from the main square, is a beautiful sandy beach where you can enjoy water sports and turquoise water.
Ta'Fra Ben beach
Another option is Ta'Fra Ben beach, a haven of peace, this time located at the tip of Qawra.
The bay of Saint-Paul
Nearby St-Paul Bay also offers magnificent swimming spots such as Najja tax Xama and Bajja Ta 'l-Ghazzenin beach.
Gozo
Accessible by a short ferry ride from the port of Cirkewwa, Gozo offers historic sites, beaches and attractive countryside.
Find out more about what you can do in Gozo by clicking here.
Excursions to Comino and Blue Lagoon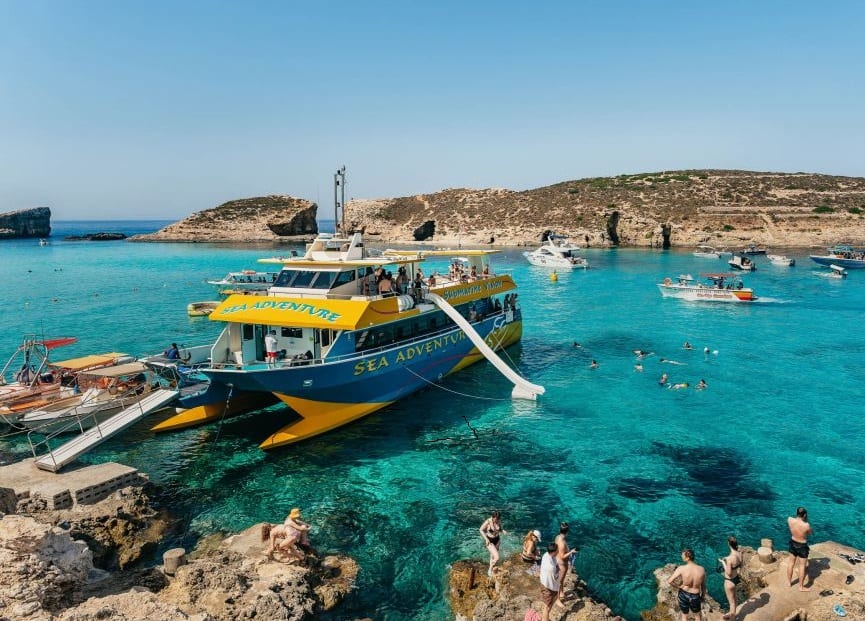 Bugibba is the starting point for many excursions to neighboring islands. Visiting Comino and Gozo is a must during your stay in Malta. You can book your boat trip to these iconic destinations on the website of Sea adventures, the main operator. Their best excursions are as follows:
Good to know: With the My Little Malta discount card, enjoy a 20% discount on these excursions. Click here to learn more.
Where to go out in Bugibba?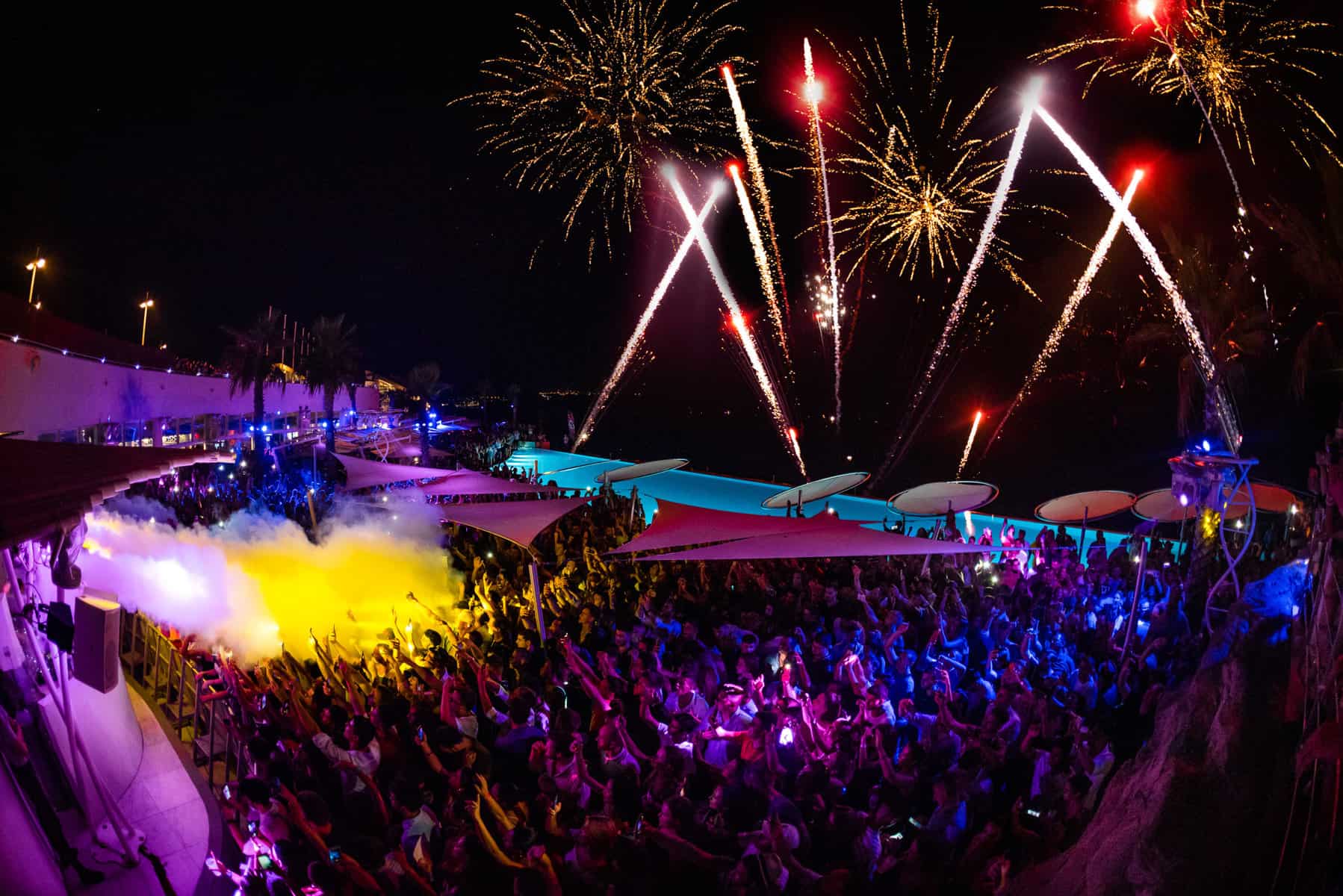 Nightlife in Bugibba is lively, with a multitude of pubs, bars and clubs on the seafront. If you love to gamble, Oracle Casino is an entertaining option, but don't forget to keep your budget in mind!
The Café del Mar
Not to be missed, the Café del Mar in the nearby town of Qawra, just a few meters from the aquarium, organizes festive evenings during the high season, from May to October. Admission is free on Sunday , with fireworks at 9 p.m., the perfect opportunity to save money and enjoy a memorable evening.
Where to stay in Bugibba?
Hotels in Bugibba
My favorite hotel in Bugibba
The Mayflower Hotel in Bugibba offers a magnificent sun terrace with swimming pool, restaurant and fitness center. The hotel is close to the Malta National Aquarium and a 5-minute walk from Bugibba Perched beach. Travelers particularly appreciate the hotel's location.
Bugibba offers a wide variety of accommodation options in Malta. Whether you're looking for a luxury hotel or a budget apartment, you'll find plenty to choose from. Here is a selection of the most popular hotels:
| Hotel name | Benefits | Price |
| --- | --- | --- |
| Porto Azzurro Aparthotel | Aparthotel with magnificent views over the bay, air-conditioned rooms and an outdoor freshwater pool with bar, ideal for relaxing in the Maltese sun. | € |
| Mayflower Hotel Malta | This beautiful hotel with swimming pool, restaurant and gym is reasonably priced and just a 5-minute walk from Bugibba beach. | €€ |
| Park Lane Boutique Aparthotel | Enjoy your independence in this apartment hotel with rooftop pool and sea view. | €€ |
| Dolmen Hotel Malta | Located beachside in St Paul's Bay, this large hotel offers sea views, 6 pools and a free private beach. The on-site spa has a whirlpool, sauna and gym. | €€€ |
Rent a whole apartment in Bugibba
To view rentals of entire apartments and houses in St Paul's Bay, click here.
Our favourite whole house in Bugibba
AX Sunny Coast Resort & Spa. We recommend this establishment, which rents out apartments ranging from studios to 5-person apartments, offering all the comforts and services you'd expect.
How to get to Bugibba
Bugibba is easily accessible by various means of transport, whether you're coming from your hotel or the airport.
Getting to Bugibba by bus
The Maltese bus network is fairly reliable and covers most of the island. Bus number 31 departs from Valletta bus station and takes you directly to Bugibba. The journey takes about an hour.
Getting to Bugibba by car
However, if you prefer greater freedom, car rental is an option. It should be noted, however, that driving in Malta can be a challenge due to traffic and left-hand traffic. It will take you between 25 and 45 minutes to get to Bugibba, depending on traffic from Valletta or the airport.
Getting to Bugibba by cab
When it comes to cabs in Malta, we recommend VTC applications such as eCabs (Malta's equivalent of Uber)… The drivers are very responsive and the fares are affordable.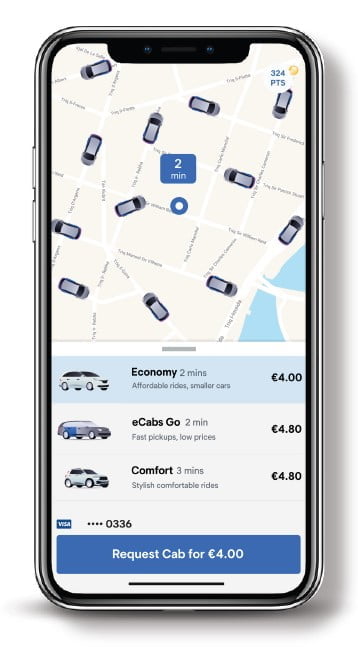 In conclusion, Bugibba is a good place to stay and visit on the island of Malta. Its beautiful scenery, lively nightlife and numerous activities make it a destination of choice for a variety of travelers, especially families.