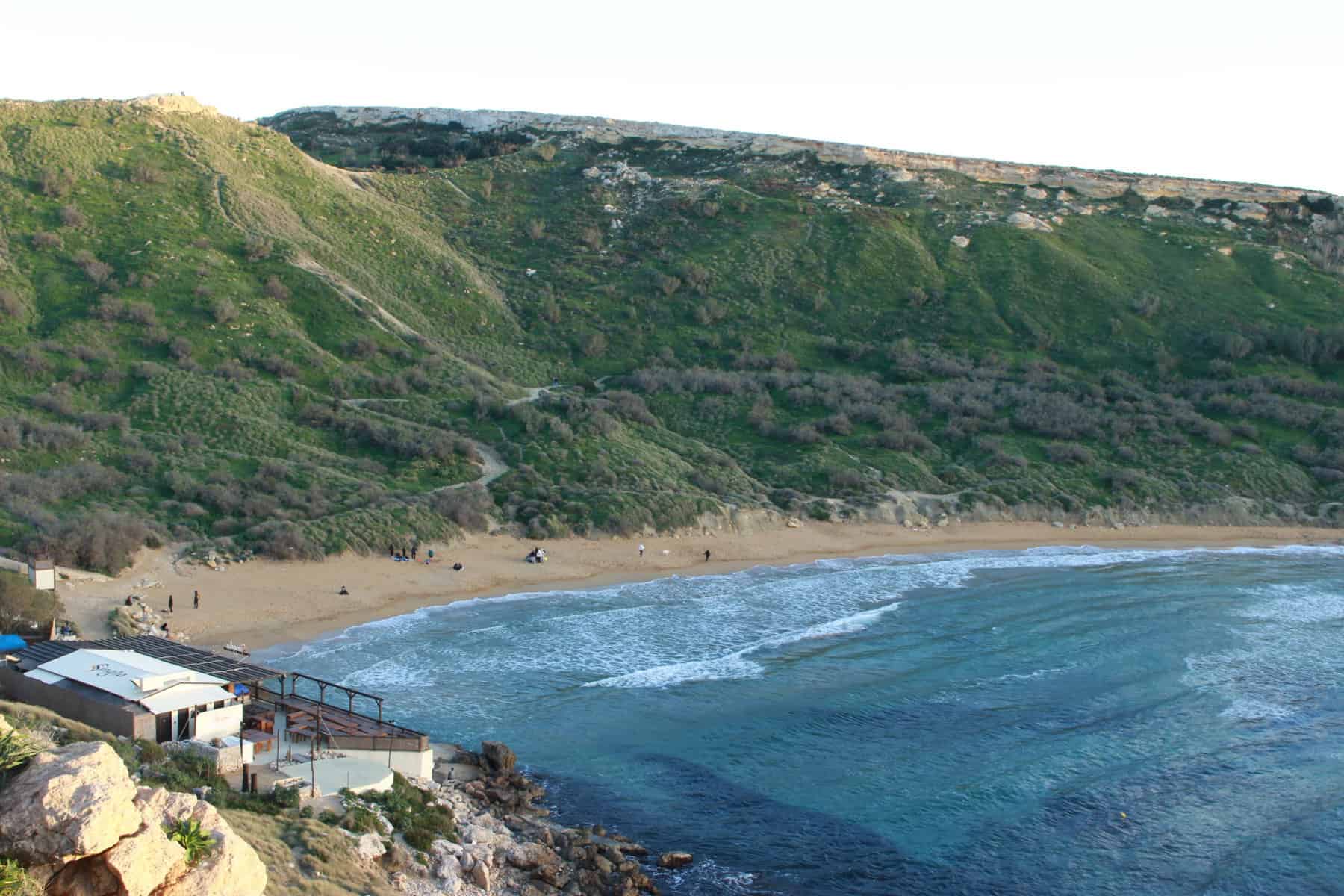 Located in the heart of the Mediterranean, Malta is a destination of choice for tourists from all over the world. With its mild climate, sandy beaches and historic heritage, the island has much to offer. Mellieha, one of Malta's most picturesque towns, is particularly popular for its beaches, Popeye Village and grand hotels.
Whether you're looking for exciting activities, comfortable accommodation or travel tips, our article will provide you with all the information you need for an unforgettable stay in Mellieha, Malta.
What to do in Mellieha: the best activities
Mellieha offers a host of activities to suit all tastes. From pristine beaches to historic sites and outdoor adventures , Mellieha has it all.
Historical tours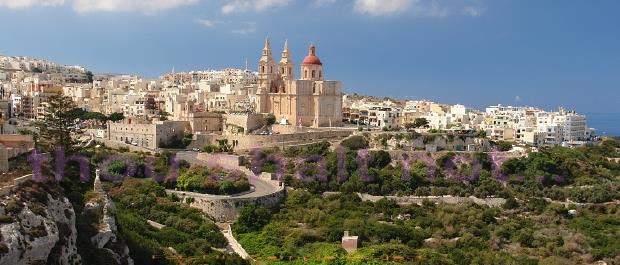 Discover the hidden treasures of this picturesque Maltese village , which offers a fascinating insight into local history. As you stroll through its streets, you'll be struck by the authenticity of its heritage and the richness of its past. From centuries-old buildings to historic monuments. Every corner of Mellieha bears witness to a bygone era. It invites you to an unforgettable immersive experience. Here is our selection of must-see places to visit:
Mellieha Parish Church and Sanctuary of Notre Dame de la Grotte: Discover this imposing 19th-century Baroque building overlooking Mellieha Bay. This church offers breathtaking panoramic views. It is best known for its richly decorated interior, paintings by Giuseppe Cali, 5 bells from Milan and an impressive wooden statue of the Virgin Mary. Go to the southern part of the church to contemplate the island's oldest sanctuary dedicated to the Virgin Mary.
Tour Saint Agathe: Also known as the Red Tower, this is an excellent example of 17th-century military architecture. It was designed to monitor the islands of Comino and Gozo. Climb the steps and enjoy a breathtaking view of the region.
Mellieha air-raid shelters: These rock-cut shelters offer a fascinating insight into the island's tumultuous past during the Second World War. They are entirely hand-dug, over 500m long and 12m deep. Visiting these sites gives an insight into the hardships endured by the local population during the conflict.
Popeye village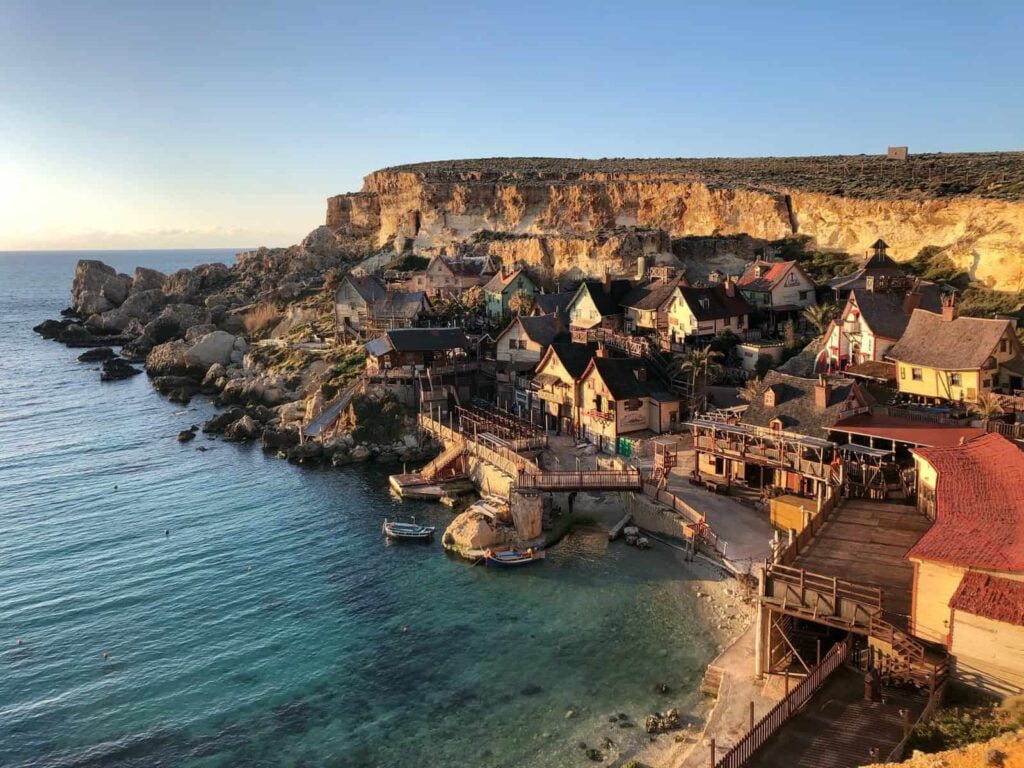 For a day of family fun, Popeye's Village is a must. This colorful cinema village will transport you to the world of the Popeye movie. The park offers a multitude of activities and a very Instagrammable cove. The more adventurous can follow the coast opposite the village and venture into the cliffs for secluded bathing spots!
Tip: Entrance to Popeye village costs around €15, but with the My Little Malta card you can save 20% on admission.
Outdoor activities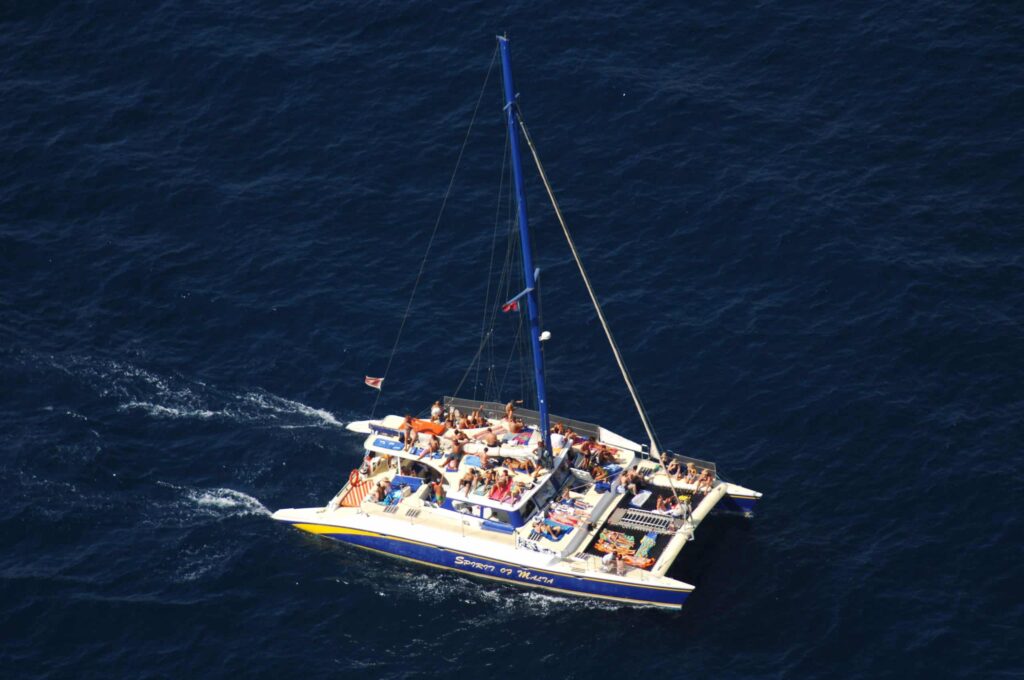 In addition to the pleasures of the beach, Mellieha also offers a multitude of outdoor activities. Scenic hiking trails , boat trips to the Comino Island Nature Reserve and the Blue Lagoon are just some of the must-do experiences.
The more adventurous will be enchanted by the Maltese countryside. Not far from Mellieha are :
Ghadira Nature Reserve: A birdwatcher's paradise, this reserve is home to rare species of migratory birds. Enjoy the hiking trails, admire the biodiversity, and perhaps catch a glimpse of the famous pink flamingo. Enjoy Ghadira, a veritable wildlife sanctuary.
Il-Majjistral Historical Nature Park: Malta's first nature park, it offers breathtaking scenery, combining steep cliffs, mysterious caves and a deep-blue sea. Its rich history is also an asset, with the remains of Roman farms, Neolithic burial chambers and World War II trenches. It's an excursion through time. We highly recommend it!
Excursions departing from near Malta
To enjoy the sea and the sun, we recommend these boat trips! These depart from Bugibba, 10 minutes from Mellieha. They are the best known on the island:
Good to know: With the My Little Malta discount card, enjoy 20% off excursions. Click here to to find out more.
The beaches of Mellieha
Mellieha Bay
Also known as Ghadira Bay, Mellieha Beach isMalta's largest sandy beach. Located at the northern tip of the island, it is renowned for its shallow waters and soft sand, making it ideal for families with young children. Numerous facilities are available, including deckchair and parasol rentals, as well as facilities for water sports such as windsurfing, waterskiing and kayaking. Stroll along the shore and enjoy panoramic views of the bay and the Mediterranean Sea.
In summer, you'll find an inflatable water park that's great fun for kids. This is the Mellieha Summer Fun Water Park, and you'll be entitled to a 25% discount if you have the My Little Malta card.
Golden Bay
Golden Bay, as the name suggests, isa picturesque golden beach on Malta's north-west coast. It's one of the island's most popular beaches, famous for its golden sands and crystal-clear waters. It is bordered by towering cliffs that offer magnificent views, especially at sunset . Golden Bay is ideal for swimming, sunbathing, beach volleyball and other water sports. There's also a seafront restaurant and picnic facilities, making it the ideal place for a relaxing day out.
Golden Bay is wilder than Mellieha Bay. It is considered by many travelers to be the most beautiful beach on the island of Malta.
Riviera Beach
Also known as Ghajn Tuffieha, Riviera Beach is another golden sandy beach not far from Golden Bay. It is less crowded than its neighbor, due to the slightly more difficult access, making it a preferred choice for those seeking a quieter, more peaceful location. The beach is surrounded by natural hills and offers spectacular views of the Mediterranean Sea. It's the perfect place for swimming, sunbathing, surfing and relaxing away from the crowds.
Other beaches near Mellieha
Mellieha is famous for its beautiful beaches. Here, tourists can enjoy crystal-clear water and a multitude of water activities, from swimming to snorkeling. Other beaches not to be missed include Paradise Bay, Armier and Petit Armier Bay, Imgiebah Bay, and Slugs Bay.
See more photos of the best beaches in Malta here.
Accommodation in Mellieha
We recommend Mellieha for those who want to relax in a large, quiet and affordable hotel.
Perfect for families and people who want to relax on the beaches of Malta. There is more space, so you can find villas for rent and large hotels, do not expect to see a city.
Hotels
From luxury resorts to more affordable family hotels, Mellieha offers a variety of accommodations to ensure a comfortable and enjoyable stay for tourists. Here are our recommendations:
Whole house rentals in Mellieha
To view Mellieha apartment, house and villa rentals, click here.
Getting to Mellieha
Mellieha is quite a distance from the busiest tourist centersValletta, St Julians and Sliema). To get to and from Mellieha, it may be advisable to travel by car. Each bus journey to visit other points of interest further south will take at least 20 minutes. However, if your aim is to relax, then this won't be a problem.
Tours also regularly include a shuttle to pick you up and take you back to your accommodation. Some tour operators are very well organized in Malta. Click here to find the best excursions in Malta.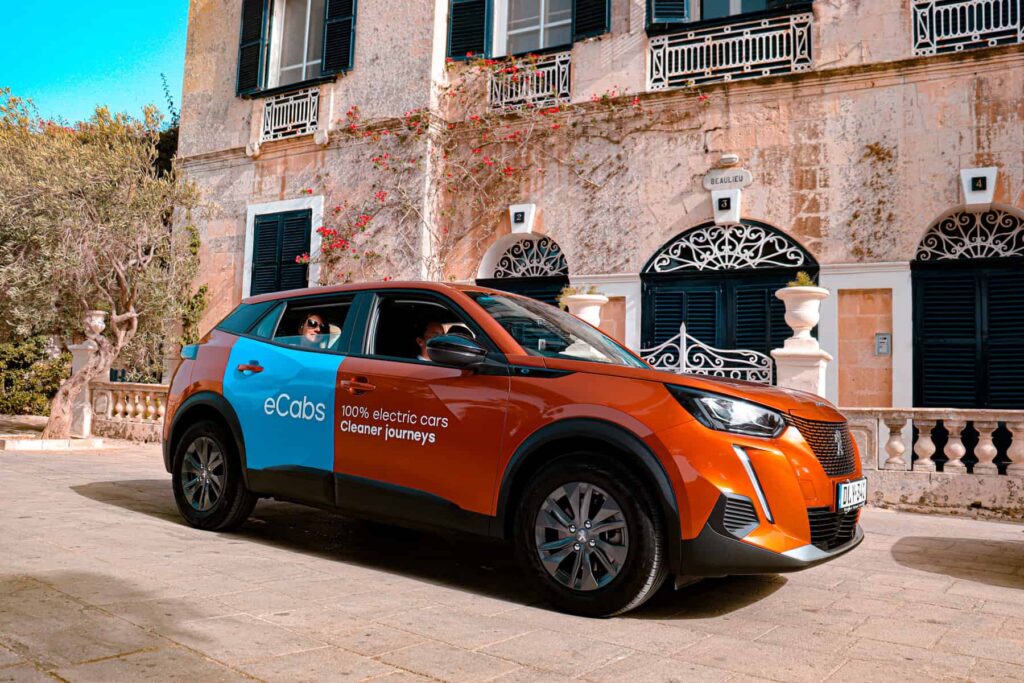 Getting to Bugibba by bus
Malta's international airport is the main point of entry for tourists. From there, it's about an hour's drive to Mellieha. Shuttle services and buses are available for your convenience. Bus routes 41 and 42 will take you directly from the airport to Mellieha.
Getting to Bugibba by car
However, if you prefer greater freedom, car rental is an option. It should be noted, however, that driving in Malta can be a challenge due to traffic and left-hand traffic. It will take you between 30 and 50 minutes to get to Mellieha, depending on traffic from Valletta or the airport.
Getting to Bugibba by cab
When it comes to cabs in Malta, we recommend VTC applications such as eCabs (Malta's equivalent of Uber)… The drivers are very responsive and the fares are affordable.
Mellieha, with its unique blend of natural beauty, history and culture, is a gem to discover in Malta. Whether you come for the beach, the activities or simply to relax, Mellieha has something to offer every tourist. With this guide in hand, get ready for an unforgettable experience in Mellieha, Malta.