Malta is a small island in the Mediterranean, making it an ideal group travel destination for those looking to explore a new destination while enjoying a pleasant climate, fascinating history and beautiful scenery. In this article, we'll take a look at why Malta is an excellent destination for group travel, how to organize your trip, the must-do activities for your group, and some practical tips on how to make the most of your stay.
First, let's start with an overview of various recommended trips.
Group travel to Malta
Cultural group travel
Malta's history is rich and there are many historic sites to discover. Come to Malta to follow in the footsteps of the Knights of St. John and explore ancient megalithic temples spanning 7,000 years of history.
Are you organizing a trip for a group of 15 people or more? Let Malta's leading local group travel agency accompany you. Send us your request.
For other groups, you can book your own tours and travel arrangements well in advance. Follow our advice and book here .
Company trips, incentives and seminars
Malta is a prime destination for corporate travel, just a few hours from home. The resorts are modern and plentiful, the sun is out 300 days a year, there's a multitude of bonding activities on offer, and there are plenty of places to hold events.
School or student trips

Malta is a leading destination for learning English. A dozen language schools are waiting to welcome you, mainly in the St Julian's area. In Malta, you'll also find facilities for pupils and students.
Are you organizing a trip for a group of 15 people or more? Let Malta's leading local group travel agency accompany you. Send us your request.
For other groups, you can book your own tours and travel arrangements well in advance. Follow our advice and book here .
Religious group travel or pilgrimage
Religious men and women from many different countries like to pay their respects at Malta's magnificent monuments in Valletta, Mdina and Gozo.
Sports tourism
The more adventurous and sporty will find their favorite activities in Malta: Diving, quad biking, climbing, hiking, canoeing, boating and many other sports and experiences await you in Malta and Gozo.
Are you organizing a trip for a group of 15 people or more? Let Malta's leading local group travel agency accompany you. Send us your request.
For other groups, you can book your own tours and travel arrangements well in advance. Follow our advice and book here .
Wedding
Planning a wedding in Malta is a dream come true for many couples familiar with the island. This beautiful event deserves special attention and advice from local experts to ensure an unforgettable wedding. Visit our article on weddings in Malta or send us your request to be accompanied.
Stag and hen parties
Malta is perfect for stags and hen do: sun, nightlife, beach, unusual activities… To organize your pre-wedding stay properly, visit this My Little Malta article which gives you valuable tips, links to book and a specialized agency. Click here to find out all about stags and hen do in Malta.
Group Tours in Malta
Please note that these tours are provided for inspiration only. They are fully customizable.
Prices vary according to the number of participants.
Ask for a quote
to find out prices for your group.
A la carte excursions
Malta offers a long list of possible cultural excursions to discover all the beauties of the archipelago.
You'll be able to personalize your trip as you wish with à la carte excursions. A specialized travel agency will help you select the one best suited to your needs.
Among the most famous are :
Visit Gozo by Tuk-Tuk, quad, jeep or bus
A family farming experience
Visit the three cities in an electric vehicle
Guided tour of Valletta, Mdina and their monuments
Visit to Blue Grotto and Limestone Heritage
Visit prehistoric temples
Boat trip to Comino
Maltese wine tasting
Typical Maltese dinner and show
Maltese evening
A la carte tours
The hilly landscapes of the Maltese archipelago make for superb hiking.
Some of the most beautiful hikes include :
A full day on the island of Gozo
Half-day trip to the north of the island
Victoria lines for a full day
A half-day tour of the south of the island
Half-day trip to the island of Comino
Accompany your Group Trip to Malta
Organizing a Group trip can be a real challenge. Whatever the country, the larger the number of participants, the more complicated it becomes to book suitable accommodation, organize activities and plan travel.
In Malta, being a small tourist island, tour operators can fill up pretty quickly. The arrival of groups must therefore be carefully prepared and insured.
The norm in Malta is that for groups of 15 people or more, it is highly recommended to be accompanied by a local agency who will contact the various players in your trip to plan your arrival. This will help you choose the most suitable hotels and services, and avoid disappointments and cancellations.
In this case, we give you the option of going direct through the local agency specializing in groups. Click here to contact a group travel expert in Malta.
For less than 15 people, it is still possible to book directly, but it is compulsory to book online before your arrival.
Why choose Malta for your group trip?
There are many reasons why Malta is an ideal destination for group travel.
An ideal Mediterranean climate
Malta has a pleasant Mediterranean climate, with mild winters and hot, sunny summers. With an average temperature of 25 degrees, Malta is the perfect destination for groups looking to escape cold winters.
A rich and fascinating history
Malta has a rich and fascinating history dating back over 7,000 years. With its megalithic temples, Baroque cathedrals and walled city, there are plenty of historic sites to explore for groups interested in history and culture.
And did you know that Malta was a popular location for films and TV series? Productions such as "Game of Thrones", "Gladiator" and "Assassin's Creed" have been filmed on the island. Groups can visit filming locations and go behind the scenes of some of their favorite productions.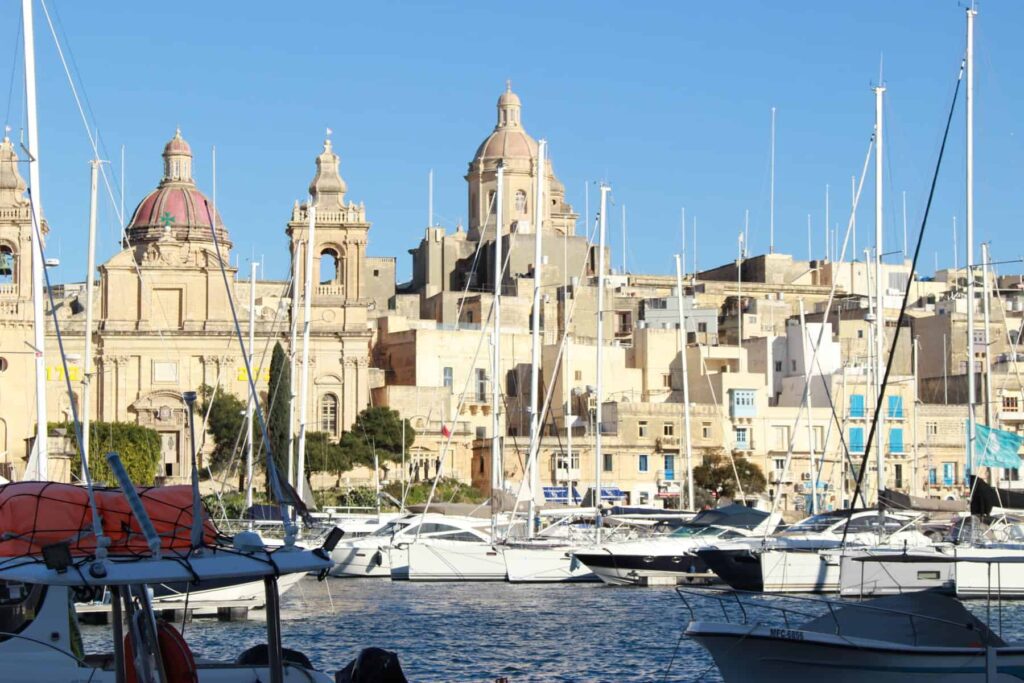 Breathtaking landscapes
Malta also has undeniable natural beauty, with crystal-clear seas, magnificent beaches and breathtaking rocky landscapes. Groups can explore the different regions of the island and discover breathtaking views.
If you're a group of nature lovers, you can visit the San Anton Botanical Gardens, located in the town of Attard. The gardens are home to a variety of exotic plants and flowers, as well as diverse wildlife, including rare birds. And the wild island of Gozo, much less built-up than Malta.
Groups can also hike the Dingli cliffs, which offer breathtaking views of the Mediterranean Sea. The cliffs are also an ideal place to watch the migratory birds that pass through the island every year.
All in all, Malta is a destination of choice for groups looking to explore a rich culture, fascinating history and magnificent nature. With its pleasant climate, historic sites and breathtaking scenery, Malta is the ideal place for your next group trip.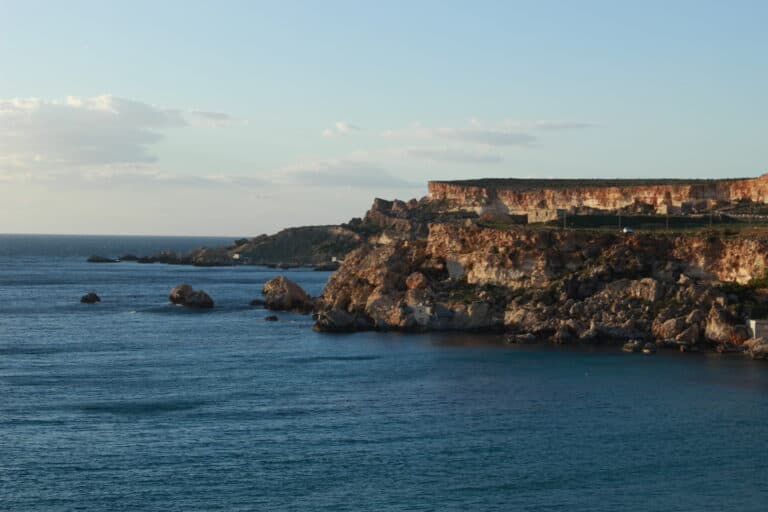 Organize your group trip to Malta
Organizing a group trip to Malta may seem complicated, but with careful preparation, it's quite possible to have a successful stay.
Find group accommodation in Malta
It's important to find accommodation that can accommodate your whole group, and that's close to the sites you want to explore. Malta is a fairly touristy island, so accommodation options are plentiful.
For groups of up to 15 people, you can find your own accommodation. You'll be able to find a hotel that's available to welcome you when you make a classic reservation directly on a platform. We recommend this article to discover for your group the best areas and hotelsto stay in Malta.
You can also find an apartment hotel to rent. Find here our selection of hotel apartments in Malta.
Last but not least, group travel to Malta is the perfect opportunity to rent a villa. Find here our selection of villas in Malta.
For groups of more than 15 people, you'll certainly need to be accompanied by a local company. In this case, please contact the group travel agency recommended on this page.
If you're looking for a more authentic experience, you could also consider staying at a traditional Maltese farm or on the Gozo side. These accommodations offer not only a unique experience, but also an excellent opportunity to sample the local cuisine. These are often not available on the platforms, so it's best to have someone accompany you.
Transport and travel planning
You should also organize transport and travel arrangements for the whole group. VTC cabs like eCabs are a quick and easy way to get around if you want to explore several areas of the island, but car rentals may be more practical if you want more flexibility.
However, driving on the left and the sporty driving style of the Maltese may discourage you from renting cars.
There are several options depending, once again, on the size of your group:
Are you a group of up to 15 people? We recommend that you first book your airport shuttle via this specialized service. You can reserve up to 3 cars. Prices are very affordable. The drivers will be waiting for you, monitoring your flight's arrival time. Book your airport transfer here.
Once on site, you can set the pace for your stay by booking excursions with shuttles included. So you can make the most of your time on site without worrying about logistics. Book all your excursions well in advance. Find here the best excursions in Malta to book.
More than 15 people? In this case, you can be accompanied by to obtain dedicated shuttles adapted to the size of your group and the types of people in it.
An additional option to consider is renting scooters or bicycles to explore Valletta s narrow streets or for a relaxing day at the beach.
Prepare an itinerary to discover must-see sites
To ensure that the whole group can make the most of their trip, it's important to plan an itinerary to discover the must-see sites. You should include plenty of time for sightseeing and must-do activities in your itinerary.
Book all your visits in advance. From May onwards, many tours and excursions are fully booked.
Let's take a look at what not to miss on a group trip to Malta.
Must-do activities for your group in Malta
Malta offers a range of activities for groups to explore, whether they're interested in history, culture or simply relaxation and leisure. The island is a true jewel of the Mediterranean, with its crystal-clear waters, sandy beaches and spectacular scenery.
Visit the capital, Valletta
Valletta is the capital of Malta, a fortified city dating back to the 16th century. It's the ideal place to explore Malta's history, with its museums, Baroque palaces and fortifications. Groups can also enjoy breathtaking views of the Mediterranean Sea from the city walls.
Valletta is also known for its cobbled streets and impressive churches. Groups can visit St. John's Cathedral, home to a collection of paintings by Caravaggio, and St. Mary's Co-Cathedral, one of Malta's finest examples of Baroque architecture.
If you are up to 15 people, book your private guided tour of Valletta here.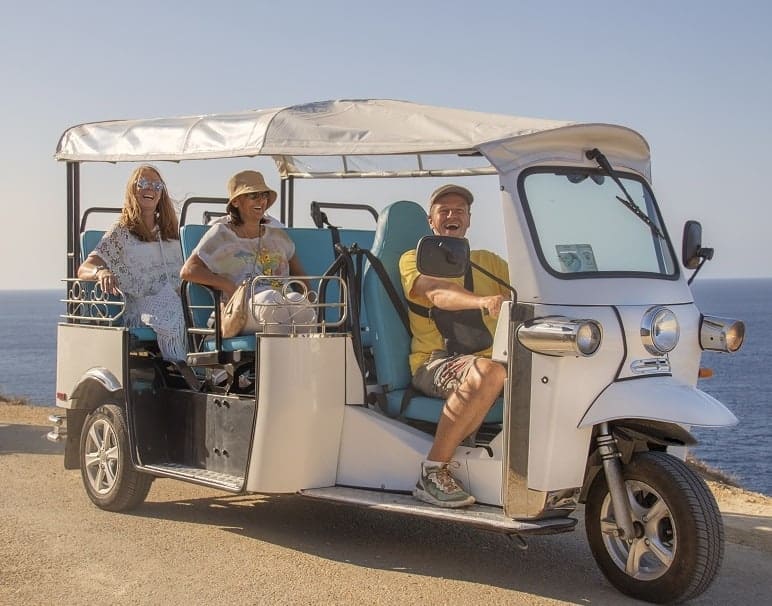 Explore megalithic temples
Malta is famous for its megalithic temples, which are among the oldest examples of monumental architecture in the world. Groups can explore historic sites across the island, such as the temples of Hagar Qim and Mnajdra.
These temples were built over 5,000 years ago by a prehistoric civilization that inhabited the island. Groups can admire the carvings and engravings on the temple walls, which bear witness to daily life in those distant times.
Visit Gozo in a group, the wild island of the Maltese archipelago
If you're visiting Malta, don't miss the opportunity to explore the neighboring island of Gozo with your group. Gozo is renowned for its unspoilt natural beauty, crystal-clear waters and picturesque landscapes.
We recommend a suitable and original means of transport to share memorable moments of togetherness while discovering the treasures of this preserved island.
Visit Gozo by quad
Depending on the age of your group, you can choose to visit Gozo by quad bike with an experienced guide. This is probably the most recommended excursion of your stay. You can rent a number of quads and ride two per quad. Shuttle, guide and meal included.
If you're up to 14 people, find out how a day on a quad bike in Gozo works and get a discount when you book.
Multilingual guides
Rated 4.9 out of 5
If you are more than 15 people, you can be accompanied or book directly, subject to availability.
Visit Gozo by tuk-tuk
The tuktuk is an original 3-wheeled vehicle that is popular in Asia and is also often used on the island of Gozo. Up to six people can climb aboard, and the driver will be your guide. You can book several tuktuk and benefit from low prices with the organization recommended in this article.
Multilingual guides
Rated 4.9 out of 5
Visit Gozo by tourist bus
As Gozo's public bus network is not very well adapted to tourism, it's best to book a sightseeing bus that will stop at the various interesting stops to visit. This solution can be adapted for trips with small groups.
Visit Gozo by Jeep
For the most comfortable way to visit Gozo, you can book a 4×4 jeep.
Beaches and water sports
The Maltese archipelago also offers beautiful beaches and water sports for those looking to relax and soak up the sun. Groups can swim, snorkel, scuba dive or even try more exciting water sports such as jet-skiing and parasailing.
Malta's most popular beaches are Mellieha Bay, Golden Bay and St. Moritz. St. George's Bay. These beaches offer crystal-clear waters and activities for all ages.
Take a boat trip to Comino
For many, the most beautiful spot in Malta is Comino's Blue Lagoon. It can be reached by boat from Malta or Gozo. There are many street vendors selling excursions, but for a group, I'd strongly recommend booking online, in advance, so you'll have better guarantees of availability and cancellation if necessary.
For groups of less than 15 people, see our comparison of the best excursions in Comino to book directly :
Means of transport
Benefits
Reservation
Day trip to Comino (departure from Bugibba)
The cheapest: 27 euros per day
(Best value for money)
Click here to book
Catamaran day cruise (Departure Sliema)
Best party atmosphere with music, unlimited food and drinks
Click here to book
Gozo and Comino during the day. Boat and tuk-tuk. (From your hotel)
Visit Gozo and Comino in one extraordinary day
Click here to book
Coupon code: LPM5
Sunset cruise to Comino (Departure at 5:30pm from Bugibba)
Magnificent evening guaranteed
Click here to book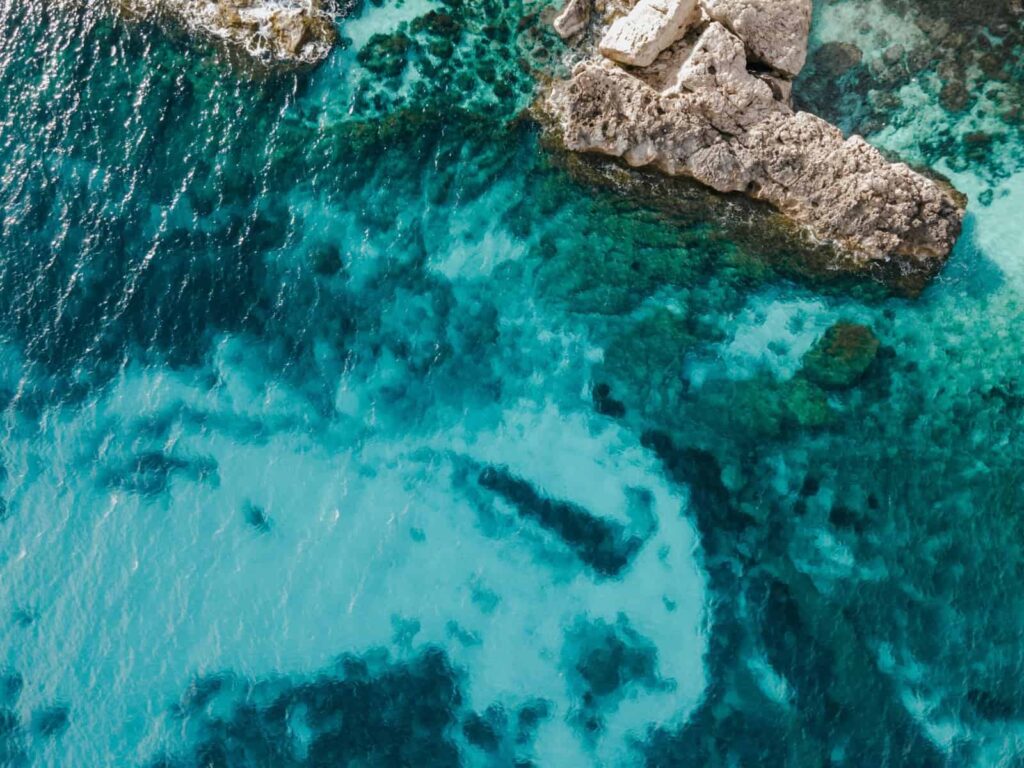 Discover the local gastronomy
Malta's gastronomy is influenced by Mediterranean cuisine, and includes delicious dishes such as rabbit in sauce, stuffed calamari and the famous pastizzi. Groups can try out many local restaurants to discover the island's typical cuisine.
Please note that reservations must be made well in advance for most restaurants. If you are a large group, you may be asked to pay a deposit at the most popular restaurants. For this other reason, it may be a good idea to have an agency accompany you.
Local Maltese wines are also very popular. Groups can visit the island's vineyards to taste wines such as Girgentina and Merlot.
In short, Malta is an ideal destination for groups looking to explore the island's history, culture and natural beauty. With its many activities, sandy beaches and delicious cuisine, Malta is a must-see destination for all types of travelers.
An exceptional evening awaits you when you book at Ta'Marija. It's a typical Maltese restaurant that transforms itself into a dinner show on certain evenings to showcase local folklore. Depending on how many you'll be, you can try booking live here :
Practical tips for a successful group holiday in Malta
Here are a few tips to help you make the most of your group holiday in Malta:
A specialized agency to support you
For groups of more than 14 people, if you'd like to organize a few visits, outings or activities, it's a good idea to go through an agency that will organize and book with you. Indeed, large groups that don't book properly in advance run the risk of being turned away or separated on a regular basis. It's a situation we've witnessed every year.
In this case, we recommend using a recognized local agency specializing in groups. You'll benefit from better rates for your bookings, on-site assistance, tailored advice in advance, a trip-tracking platform and shuttles to and from your destination. A dedicated stand with a representative will be waiting for you on arrival at the airport.
Manage expenses and budget
It's important to have an estimate of the total cost of the trip, and to divide it fairly between all members of the group. You can consider expenses such as airfare, lodging, transportation, activities and food.
Ask your agency for a quote for larger groups.
Malta is a popular tourist destination, so prices can vary depending on the season. It's important to research and book in advance to get the best prices. You might also consider cooking some of your own meals to save money.
Communicating and coordinating effectively
For a successful group trip, effective coordination is crucial. Create newsgroups or e-mails to share important information (flight times, tour schedules, etc.). Make sure everyone knows where you are and where you're going at all times.
For larger groups, through the recommended agency, each member will have access to a platform where they can retrieve the program and related documents.
Understanding local customs and respecting local culture
It's important to respect local customs and culture while visiting Malta. In Malta, most people speak English, but you can take the time to learn a few basic Maltese words to communicate with the locals and understand their culture and way of life.
Malta is a country rich in history and culture. You can visit historic sites such as the megalithic temples of Ħaġar Qim and Mnajdra, which date back to the Stone Age. It's important to respect local dress codes. Shoulders and knees must be covered when visiting religious sites or public places.
Find out about local festivals and their fireworks displays so you won't be surprised. Here you can discover traditional Maltese music, dance and food.
Your group travel agency will be able to advise you of all the things you need to know and all the best practices.