It is rare but it rains in Malta and Gozo! Temperatures do not drop very low even in Autumn-Winter, however, there is sometimes rain that hides the sun. The program of your trip is a bit disrupted? Don't panic, the beach and diving in the Blue Lagoon of Comino will be for another day. Let's take a look at what to do in Malta when it rains depending on the region of the island you are in:
First, go to the city of Valletta if you haven't visited it yet or only briefly. This city is perfect for this kind of weather. We have selected the places that allow you to make beautiful visits under cover and enjoy without getting too wet because of the rain.
What to do in Valletta when it rains?
The co-cathedral and the Saint John Museum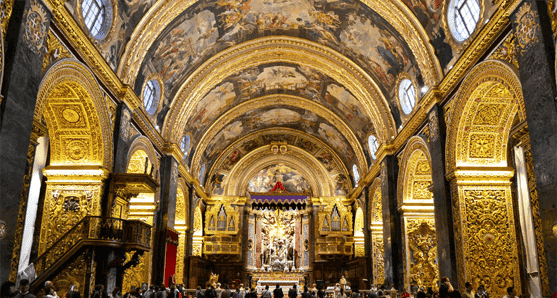 Art and architecture lovers, this cathedral is one of the most visited on the island. Its decoration and grandeur leave you speechless. Moreover, as in the churches in other countries, it is a perfect place large enough to rest a few moments in the calm when it rains.
The Palace of the Grand Masters and the Armory Museum
Interesting visit to do at the shelter of the water for the history of Malta because it allows to understand how the knights lived at the time, you will discover very beautiful inner courtyards and the museum comes to complete the palace.
La casa Rocca Piccola
Want to immerse yourself in the culture of the island? This house will take you on a journey through Maltese customs and traditions in terms of painting, furnishing etc…
The National Museum of Fine Arts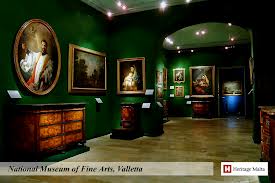 This museum, located not far from the main entrance of Valletta, will make you discover Maltese art, both contemporary and medieval. It preserves the masterpieces of local and international artists in painting, sculpture and fine silverware.
See a play at the Manoel Theatre
Plays have always taken a very important place on the Maltese scene. Today, many dance and theater troupes, as well as music groups, perform there, creating a very varied calendar.
The Great National Library
Incredible austere facade that conceals priceless treasures on the past of Valletta at the time of the Knights of Malta, all in a library case very 19th and English university. It's free to visit, just give your ID card at the entrance and don't make any noise because shhhh… some people are reading here!!!
The fort saint elme
Several forts have been built over the centuries in Malta. Some are still standing and have been restored, making them open to the public. Among them, the Fort Saint-Elme of Valletta is the most famous. It contains the National War Museum. You will be able to visit many rooms and discover relics of the Second World War, such as planes, jeeps and even guns from the past. A chapel is also accessible, where the army used to pray.
But Fort St. John Elmo is not the only one on the island. You can also find Fort Rinella in Kalkara or Fort Saint Angelo in Birgu. As for Fort Manor, it is not open permanently and is only accessible during certain cultural events.
What to do in the north of Malta when it rains?
The truly charming Classic Car Museum of Malta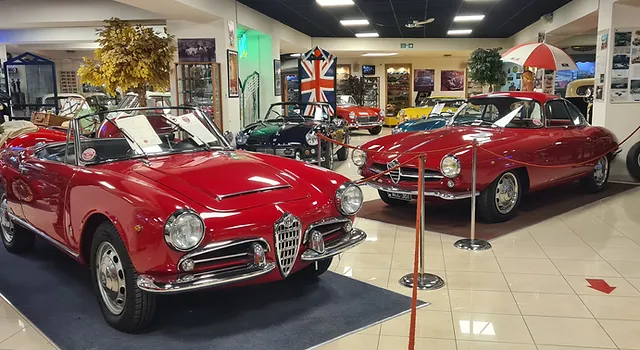 Let's leave Valletta and go to St Paul's Bay (Qawra district) where a nice museum will delight children and adults: nearly a hundred models exposed and superbly restored by the Galea family, real enthusiasts from father to son. Discover the Classic cars Malta museum .
Visit the Malta Aquarium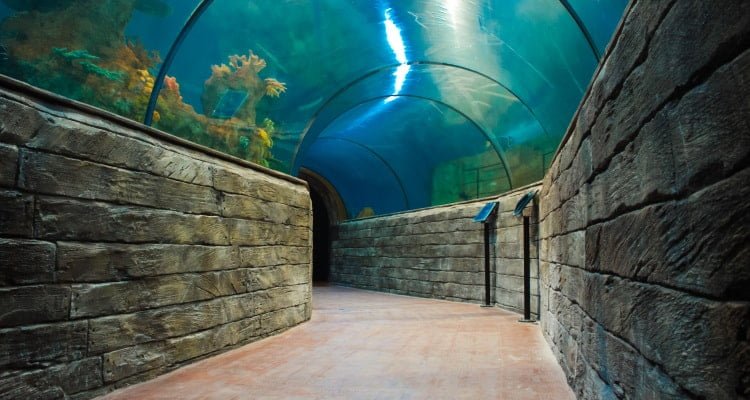 The aquarium is a perfect way to entertain yourself when it rains! Especially when it is as well supplied as Saint Paul's Bay!
On your way out, you can also stop by the Café del mar for a drink to think about the next day's program with the view of the water falling on the pool.
What to do in the south of Malta when it rains?
A long meal in Marsaxlokk
The best thing to do when it rains in Marsaxlokk is surely to make your meal at the seafood restaurant last! They are numerous and delicious.
Visit Hagar qim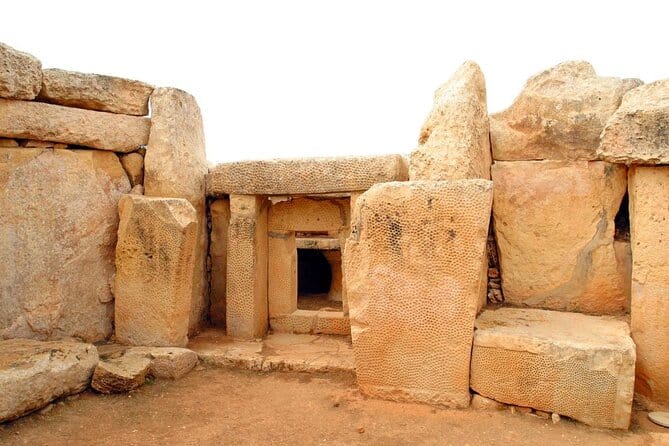 Hagar qim is a historical must-see on your trip to Malta. It is a prehistoric temple from 3200 BC on a hill. It's not the best to visit when it's raining but most of the temple is covered so you can enjoy it.
Visit Ghar Dalam Cave
The cave of Ghar Dalam is a good place to take shelter and visit. It dates from the prehistoric era and is full of history. You will find a museum full of artifacts.
What to do in the center of Malta when it rains?
To continue traveling and learn about Malta's history while staying warm, you should do these tourist cinemas. These enhanced mini-films tell the local history of Malta in a clear and dramatic way. Perfect to better understand what you will see on site afterwards. The room is based in Mdina.
Plus, if you have our discount card, you'll get a nice discount!
Visit the numerous vestiges of Mdina
The catacombs of Saint Paul, Domus Romana
The aviation museum
It is also possible to visit many beautiful airplanes at the aviation museum near Mdina.
What to do in Gozo when it rains?
In Gozo too you can keep yourself busy when it rains! Here we give you some ideas to occupy your part of the stay.
Visit the museums and historical sites in Rabat
We list a few places where you should be safe from the rain.
See Gozo in 360° at the Citadel Cinema
Gozo 360 is an interesting audiovisual show about the history of Gozo (it lasts less than 30 min).
You'll pay 50% off with our My Little Malta discount card.
Other things to do when it rains in Malta and Gozo
A day at the SPA
What could be better than lounging in a hot bath or getting a massage when it's cold or rainy outside? There are many SPAs throughout Malta and Gozo.
We tested the spa of Grand Hotel Malta in Gozo and it is a success. A superb SPA with indoor pool. Plus you'll get a discount if you have our discount card.
Click here to see the best spas in Malta and Gozo.
Go to the casino
If you're going to do an indoor activity, you might as well try to enrich yourself! Well, it's not always the case when you go to a casino, but if you're going to play poker or anything else, we recommend the Dragonara casino in Malta. There is a beautiful view and the casino has beautiful architecture to admire.
Click here to see the casinos in Malta and Gozo.
Shopping
Discover our dedicated article to know the good stores or places where to go shopping.
It is also a good opportunity to buy your souvenirs to bring back from your trip to Malta !