Cycling is considered one of the best means of transport from an environmental, sporting and economic point of view. The Maltese islands are relatively small, so it's easy to get around and still be free to stop wherever you like to admire the most beautiful spots .
With its well-maintained roads, cycle paths, hiking trails and routes through the countryside, Malta can be suitable for both beginner and amateur cyclists, if properly advised. Let's look at it all together.
Where to hire a bike in Malta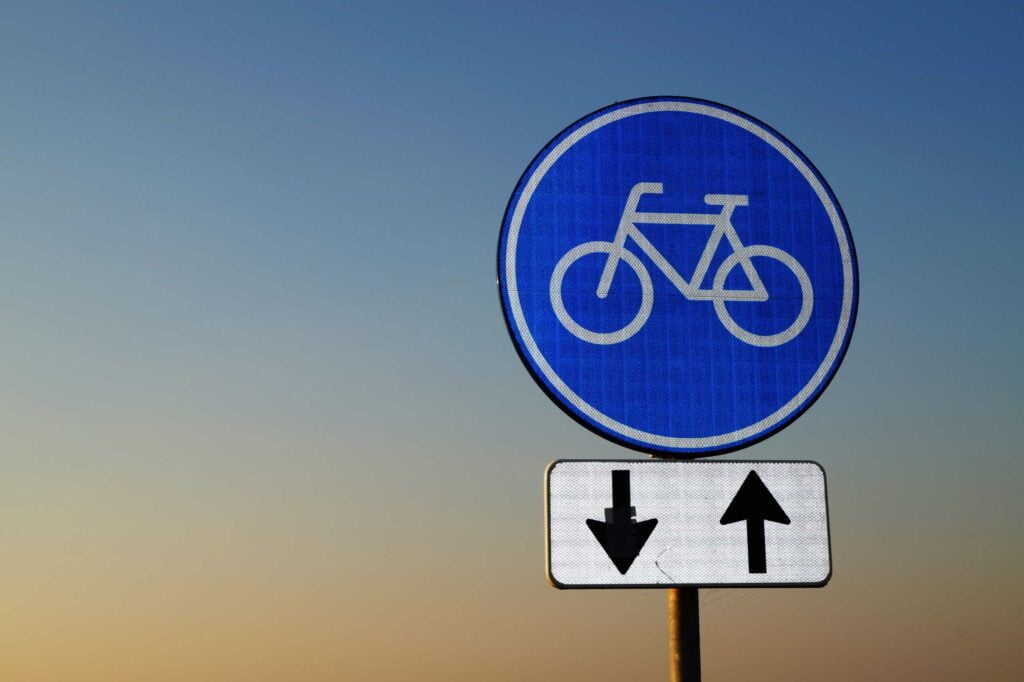 Malta is a great place to take a cycling vacation , but you do need to take a few precautions. The island is ideal for cycling, with its varied roads and trails, breathtaking scenery and mild weather. If you're looking to rent a bike in Malta and Gozo, we share our top tips in this article.
Rent a bike in St Julians/Sliema
The Cyclist Malta offers mountain bikes and electric bikes.
As well as having top-quality equipment, they are true professionals who are passionate about what they do, and can answer any questions you may have. This is the agency we recommend if you're heading for Valletta, St Julians or Sliema. Take a cab with eCabs to The Cyclist Malta to collect your bikes if needed.
Tip 15% off with The Cyclist Malta in St Julians thanks to the My Little Malta discount card.
The More store in St Julian's rents out bicycles. You can contact them by phone on +356 9988 7331.
Rent a bike in St Paul's Bay
Baja Bikes is a rental company for all types of bicycles. A deposit of €50 per bike is required, and it's advisable to book online in advance to be sure of having bikes available.

Address: 8 Triq L-Imsell, San Pawl il-Baħar, Malta
Be Green Malta offers a complete range of bicycles, from mountain bikes to electric bikes. Remember to book in advance on their website, a deposit of 50 euros in cash will be required.
Where to rent a bike in Gozo
Renting a bike in Gozo is an excellent way to discover this Mediterranean island. With its scenic routes through stone houses and olive groves, this island offers a unique landscape and exploration opportunities for all types of cyclists, plus nature.
Gozo Segway Tour by booking online here.
They rent top-of-the-range 9-speed electric mountain bikes, ideal for off-road trails. Powered by a powerful battery, they offer up to 100 km of effortless pleasure, ideal for Gozo's hilly countryside! You can rent your electric bike directly from their Victoria branch, ideally located in the center of the island.
You'll need to make a reservation and bring your passport or identity card, as well as payment in cash.
Gozo Escape offers bicycles and electric bikes at reasonable prices, including locks and helmets. Book on their here.
Tip : Take advantage of discounts on your bike rentals at Gozosegway with our our discount card.
Guided bike tour of Gozo (Malta)
If you'd like to combine an electric bike ride with a guided tour, it's perfectly possible in Gozo. Local guides will share interesting anecdotes about the island's secrets and hidden treasures .

Gozo Segway Tour also offers guided e-bike tours. You'll be accompanied by one of their professional guides on a half-day excursion, during which you'll visit some of Gozo's most beautiful sites. The tour also includes refreshments (water / fresh seasonal fruit).
Tip: Get a discount on your electric bike tour in Gozo with our our discount card.
Rent a bike share in Malta
Tallinja bikes: Maltese public transport provides its own fleet of shared bikes. Terminals can be found at various locations in Malta and Gozo. Find station locations, prices and other practical information on the Malta public transport website here.
Next Bike: A company that provides self-service bicycles to encourage greener tourism. Whether you're an expatriate in Malta or a visitor to the island, download the application and enjoy a low-cost bike ride.
The best places and routes for cycling in Malta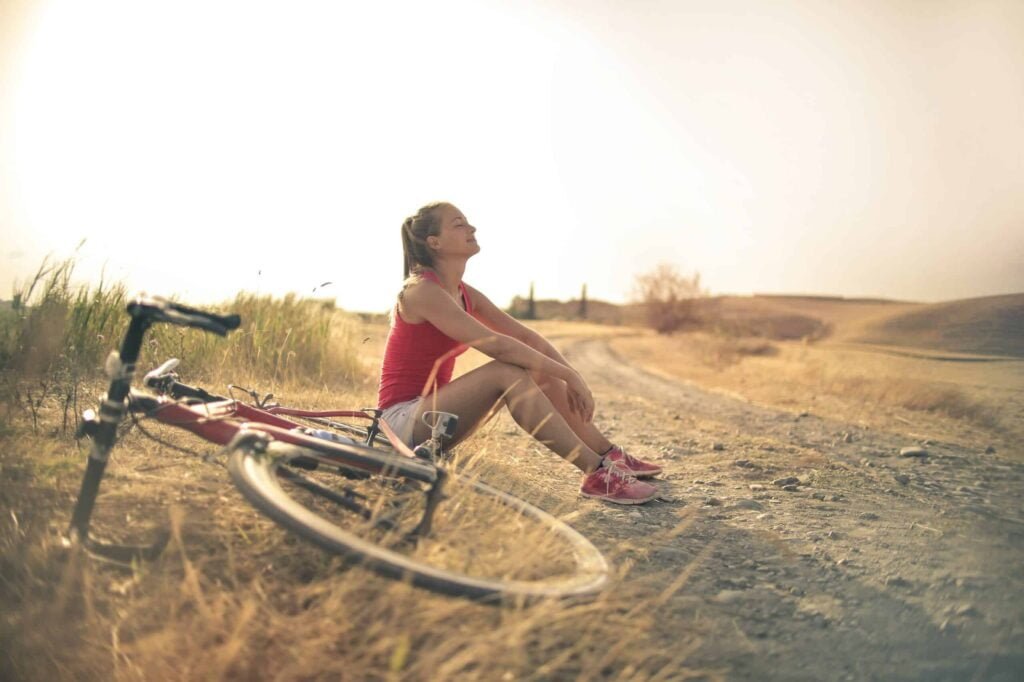 Now you've got your bike with you? The Maltese archipelago is perfect for cyclists wishing to explore its picturesque streets or the incredible scenery of its coastal towns.
The best cycling routes in Malta
Discover the island of Gozo on a mountain bike ride along the coast. You can take advantage of this loop to admire some magnificent spots and stop wherever you like. For more info, please click here.
Enjoy the gentle breezes of the Maltese air on a short ten-kilometer mountain bike ride along the northern tip of the main island. For more info, please click here.
Set off from Mdina and pedal along the fantastic road, littered with breathtaking sea views, to Manikata, a stone's throw from the famous Golden Bay. For more info, please click here.
Tip: Download the application All Trails to find the bike route you want.
Cycle paths in Malta and Gozo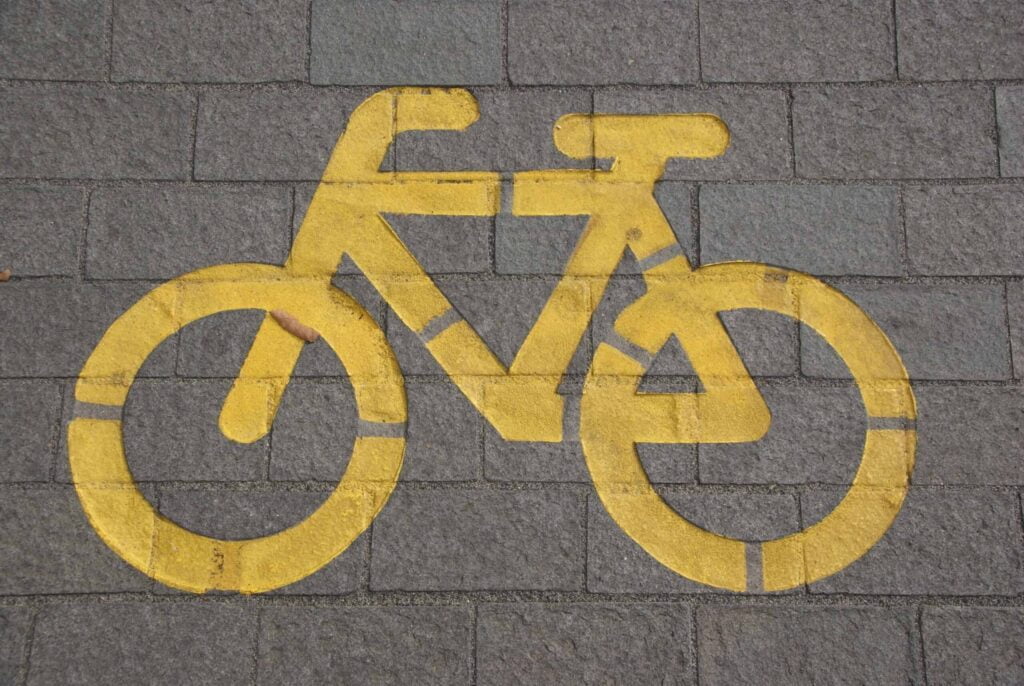 The EU-funded SIBIT project has created 1,000km of cycle paths in Malta/Gozo and Sicily. Malta benefited from 2 roads and Gozo from one road.
North West Malta – 34km: From Rabat to Dingli, Baħrija, Mġarr, Mosta, Mdina, Rabat
South West Malta – 27km: From Rabat, Girgenti, Qrendi, Żurrieq, Buskett Gardens, Rabat
Gozo Coast – 42km: From Għajnsielem (next to Mġarr port), Qala, Nadur, Xagħra, Marsalforn, Żebbuġ, Għasri, Għarb, San Lawrenz, Santa Luċija, Kerċem, Rabat, Sannat, Xewkija
Cycling-friendly places in Malta
Valletta The capital is an excellent starting point for those wishing to discover Malta by bike. Most of its streets are generally flat and can be traversed without too much effort. Enjoy the well-maintained seaside paths that lead to most of the capital's attractions, including colonial buildings, medieval fortifications and magnificent Baroque cathedrals .
St Julians to Sliema: This bike ride is fairly easy, as the road is flat and runs along the seafront .
From St Julians to Victoria Lines: Cross the island diagonally to reach the historic Victoria Lines site.
Gozo: Discover the island's most beautiful spots by bike or electric bike .
Bike rental rates in Malta
Rates vary according to the type and number of days you wish to rent. Expect to pay an average of €15 per day. Rates are generally calculated according to the number of days and type of bike chosen. For long-term rentals (more than one month), we recommend researching the various companies offering long-term rental services in Malta. These companies often offer discounts on rentals, and may even offer fixed rates for multi-month rentals .

Our cycling tips in Malta
Renting a bike in Malta and Gozo is an excellent way to discover the archipelago and its surroundings. We've put together a few tips to help you make the most of your stay .
Watch out for vehicles
If you leave the cycle lanes to share the roads with other vehicles, then be very careful, as Maltese car and bus drivers can be surprising for tourists! They can drive fast and change direction without warning. It's best to use bike paths and trails.
Check the weather
Who hasn't heard of Malta's 300 days of sunshine a year? It's true that in summer temperatures can rise to 35°. The heat is sometimes hard to bear, so remember to protect yourself from the sun and keep hydrated. Whatever the season, make sure you have comfortable, appropriate footwear .
Check the rental company's terms and conditions
Before booking your rental, don't hesitate to ask about the terms and conditions offered by the rental company, and whether additional charges may apply to cover any damage. This will help you avoid unpleasant surprises.
Suitable equipment
Make sure your rental company has the right equipment , such as a helmet, a good saddle and, if necessary, materials to repair the bike in the event of a problem. Don't forget to wear appropriate clothing so you can get the most out of your outing . Also check the condition of the bike before setting off on your adventure, in case there are any defects.
Guided bike tour
It's a great experience that allows you both to discover magnificent spots and hear the island's secrets from local guides.
You are now well prepared for your cycling trip to Malta. Rent a bike and enjoy the scenery and freedom of cycling. Enjoy your trip!
FAQ
Where can I rent a bike in Malta?
You can hire bicycles in Malta from local companies. The towns of Valletta, Sliema, St Paul's Bay and Victoria have bicycle rental agencies available.
What type of bikes can I hire in Malta?
You'll find mainly mountain bikes, VTCs and electric bikes.
Are Malta's roads safe for cycling?
Yes, roads in Malta are generally safe for cycling. Main streets generally have wide cycle lanes and secondary roads can be a little winding, but they are relatively quiet. It's important to always remain vigilant and respect the rules of the road.
What precautions should I take before renting a bike in Malta?
Before renting a bike in Malta, make sure you are properly insured. You'll also need to inspect the bike for any signs of damage or abnormal wear before you start your rental. Also check that all metal parts (brakes, chains, etc.) are well oiled and in good condition.
What advice can you give me about cycling in Malta?
If you're planning to cycle, make sure you take enough water and a detailed map with you to easily locate points of interest. You should also make sure that your equipment is suited to local climatic conditions and that you wear comfortable, appropriate footwear. Watch out for cars, as drivers in Malta drive quite fast. Finally, plan enough stops to rest and enjoy the scenery.