Welcome to Malta, where sun, sea and natural wonders never cease to amaze. If you're looking for an excursion that will let you make the most of your vacation, I highly recommend the 'Spirit of Malta' catamaran cruise. Built for cruising, the 'Spirit of Malta' is a large catamaran that departs from Sliema at 10:30 am. Most other excursions start from Bugibba.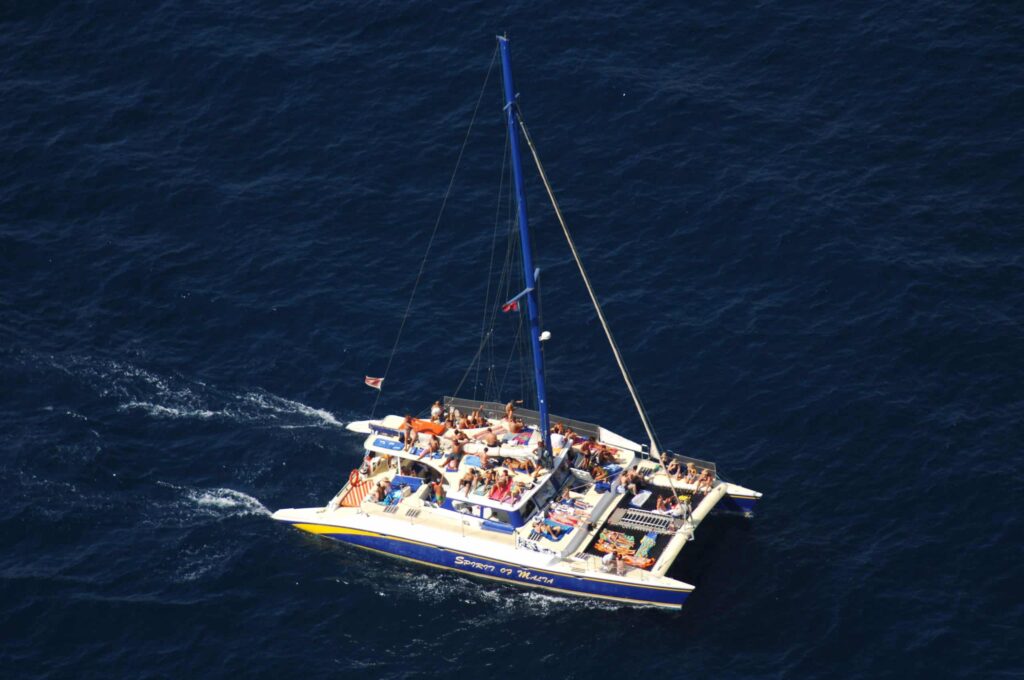 Our opinion of the Spirit of Malta excursion
It's a great day out, guaranteed, and it's easy enough to meet other passengers. The atmosphere is excellent, and the music makes you smile and want to dance.
On board, you can relax and enjoy an unforgettable day at sea exploring Malta's and Comino's most spectacular bays. The sailing program is flexible, depending on weather conditions, and you'll have the chance to swim, dive and visit the famous Blue Lagoon at Comino (weather permitting).
Meals on board in Comino
Lunch will be served at one of the swim stops, where you can enjoy a varied buffet including a selection of cold meats, cheeses, salads, seasonal fruit and drinks. What's more, the free full bar on board offers beer, soft drinks, wine and water all day long.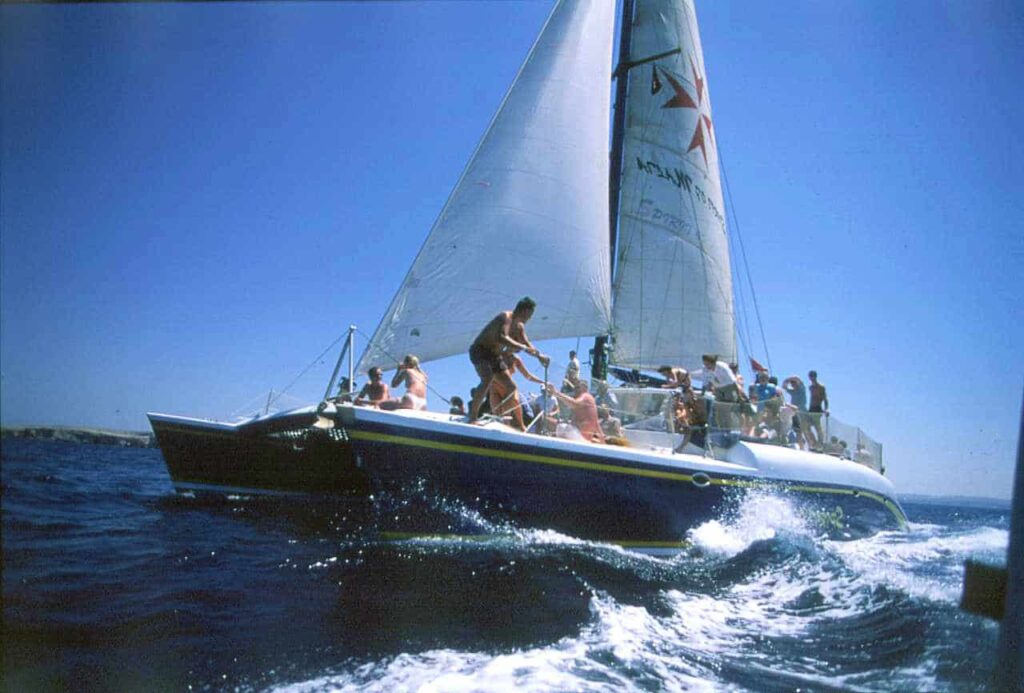 A real daytime boat party
After lunch, the party begins! Music and dance to the best hits and groovy rhythms. Learn a new dance, get a tan, make new friends or just have an unforgettable time! There are accessible toilets on board for your convenience.
The 'Spirit of Malta' catamaran cruise is the perfect way to indulge yourself for an entire day. And with morning snacks and a buffet lunch included, you can relax while enjoying local delicacies and complimentary drinks.
The age of the participants is generally more varied for the Spirit of Malta than for the Lazy Pirate boat party, which is quite young. Click here to read our article on the Lazy pirate boat party.
Optional speedboat trips to the Comino caves are also available.
Book your Spirit of Malta tickets
For the best rates and peace of mind, it's best to book directly on the Spirit of Malta website.
Important tip: Book well in advance. Reservations are fully booked several days in advance.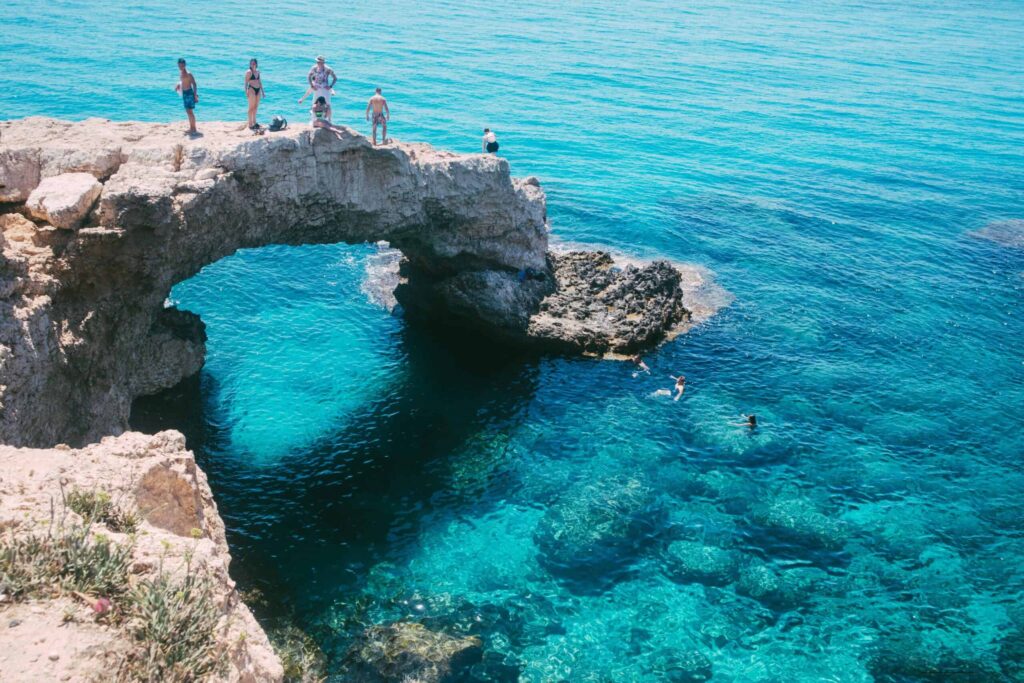 Our tips for making the most of it
However, it's important to note that the cruise is not recommended for pregnant women, people with reduced mobility, severe neck and back problems, serious arm and hand injuries and children under 17.
Don't miss this unique opportunity to discover the crystal-clear waters and picturesque bays of Malta and Comino on an unforgettable day cruise. Book early to avoid disappointment, as places are limited.
In short, come aboard the catamaran 'Spirit of Malta' for a cruise with a difference, where you can relax, enjoy yourself and create unforgettable memories.