In the Maltese archipelago, you can get around by public bus, car or boat. In Gozo, tourist buses, organized excursions and other fun means of transport are preferred. Within the cities of each island, walking is generally preferred.
Transportation in Gozo
Vehicle trips are always short in distance, but not necessarily in duration in Malta. Indeed, in Malta, as in Gozo, the streets are narrow and there is often traffic on the roads.
Each mode of transportation has advantages and disadvantages on each island. As we do, it is wise to combine different means of transportation to better enjoy your vacation! Here are a few tips to help you adapt to Gozo.
Excursion to Gozo
The best way to visit Gozo (or Comino) in a day is to take a guided tour. You're sure to have a great day out and see the best of the island. You won't have any unpleasant surprises, your time will be optimized and you won't miss a magnificent landscape or monument without seeing it.
The best excursions in Gozo
On this day trip, a driver will collect you from your accommodation in Malta and take you by boat to Gozo. You'll have the advantage of not having to wait at the ferry, passing by Comino's Blue Lagoon on the way if time permits, having a local lunch and often explanations by a guide who speaks your language.
These excursions have been rated at least 4.9 out of 5 on Google reviews by over 1193 people.
Once in Gozo, you have a choice of transport:
Discover Gozo on a quad
Among the best day trips in Gozo, if you like adventure, take a self-drive quad bike tour. You will be entitled to one passenger. A guide will take you to the best spots on the island and give you interesting explanations:
The operator of this quad bike tour is Yippee Malta. Go to their website by clicking here and use the code LPM5 below to take advantage of a 5% discount.
Discover Gozo by Tuk-Tuk
For those who prefer to be driven by their guide, you can take up to 6 people on this big 3-wheeled motorcycle, which will take you to the best spots on the island.
The operator of this Tuk-Tuk tour is also Yippee Malta. Go to their website by clicking here and use the code LPM5 below to take advantage of a 5% discount.
Extract from a guided tour of Gozo by Tuk Tuk with Yippee :
If you're staying in Gozo for several days, there are several ways of getting to Gozo yourself.
Getting to Gozo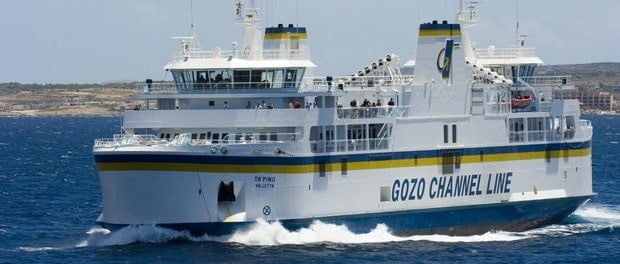 The boat is the most pleasant way to get around. Essential to go to Gozo and Comino, it allows to save time to reach or leave Valletta, sometimes difficult to access depending on the time of day.
Ferries to Gozo
Several ferry routes from Malta to Gozo:
Departing from Cirkewwa every 45 minutes, day and night, three ferries connect Gozo to Malta. The crossing takes just under 30 minutes and costs €4.65 per adult and €1.15 per child (round trip). If you wish to transfer your car, the round trip costs €15.70 (car + driver) + €4.65 or €1.15 per additional passenger. Payment is made upon return.
Consult the schedules and services on gozochannel.
Starting directly from Valletta, there is now also a fast ferry to Mgarr in Gozo which takes less than 45 minutes. We give you all the information about this ferry from Valletta to Gozo (and vice versa) below:
Fast ferry Gozo (Mgarr) – Valletta
Recently, there is a fast ferry between Gozo and Valletta directly. It does not accept vehicles.
The cost of the ferry from Valletta to Gozo is €7.50 for an adult and €3.50 for a child.
More information on Gozo fast ferry or Virtu ferries.

Cab boats to Gozo
Either by "Dghajsa" (traditional Maltese boat) or by yellow Zodiac, the cab boats operate the same routes as the Sliema-Valletta and Valletta Isla/Birgu shuttles.
Also present in the port of Mgarr to ensure the connection with Comino.
Rates vary widely according to season and driver. We do not recommend using this option to cross to Gozo.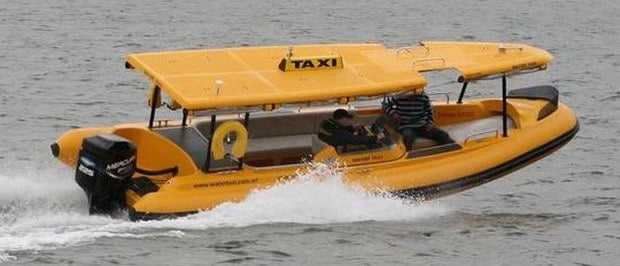 Getting around Gozo by bus
The bus in Gozo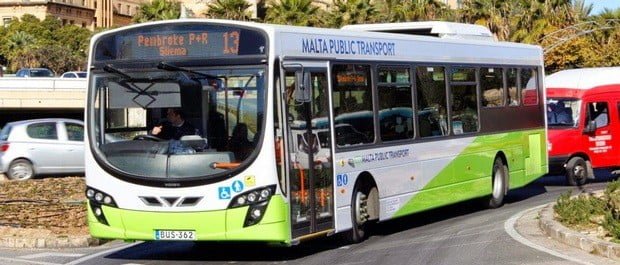 In general, getting around Malta by bus allows you to go to all the towns and villages very cheaply. The buses are modern, air-conditioned and easily identifiable. Although their driving is sometimes a bit "sporty", the drivers will give you directions on your route if necessary.
However, public transport in Gozo is not very suitable for travelers who want to maximize their time. (We recommend the tourist buses, see below)
Rates
The daytime buses run from 05:00 to 23:00 and a ticket costs 1,50€ in winter and 2,00€ in summer. For the night buses (from 11pm) count 3,00€ for a ticket. Each ticket is valid for 2 hours. Tickets can be purchased directly from the drivers or at the automatic ticket machines installed at the main stops.
You can also buy a card valid for 7 days with unlimited travel (including night buses) at 21€ for adults and 15€ for children (also valid for Gozo buses).
You can also buy a 15€ card valid for 12 trips.
And finally, probably the best option, you can buy a "Flex card": You buy it with credit on it (minimum 6€) and you can recharge it from the Tallinja app. You can then use it for the public buses but also the ferry and others.
More information on the maps here.
Tip: Remember to prepare your change!
Itineraries and timetables are available in leaflet form at the main bus stations in Malta and Gozo. You can also consult them on publictransport.com
Getting around Gozo by car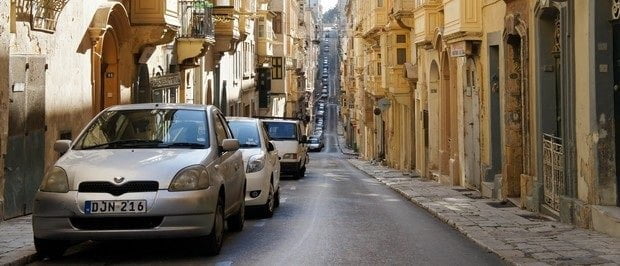 Having a car in Gozo
You can reach Gozo with your car from Cirkewwa. It can be convenient to be in a car in Gozo but unless you have an off-road car, you will not be able to see some of the places with bad roads. That is why excursions in Gozo are usually done by Jeep, quad or bicycle.
Driving in Malta and Gozo
In Malta, driving is on the left. It requires a little concentration at the beginning, it is a little confusing to take a traffic circle backwards!
Otherwise, the main roads are well maintained, the secondary network in poor condition, is improving over the years. With winding roads and narrow streets in the cities, we drive slowly but beware: Maltese driving is rather sporty and the blinker, an option!
In Malta, in case of a fender-bender, you don't move your car until the police arrive even if it blocks the traffic!
Rent a car in Malta and Gozo
If you are thinking of renting a car in Malta, the best way to find the best price is to use a car rental comparison service. It's not worth renting a car when you arrive in Gozo. You can drive to Gozo and back with your rental car from Malta.
Hitchhiking in Malta and Gozo
Hitchhiking doesn't work very well in Malta and Gozo. It's just not in the habit, but you can always try it if you have to!
Getting around Gozo by bike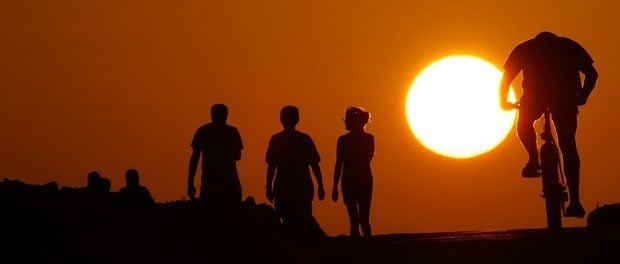 Only the countryside, the outlying seaside and Gozo are suitable for cycling. Don't forget that the beautiful roads that descend steeply to the sea… can be climbed! To be reserved for fit calves 😉 Otherwise, you can rent electric bikes, very practical and adapted to Gozo.
Getting around Gozo by cab
You will have only the embarrassment of the color to move you by cab.
Only the "white cabs" park in all the tourist and strategic places: near the hotels, entrance of Valletta, ferry landing stages, etc… Be careful, they are often tourist catchers who practice abusively high prices. If you can, book a cab also called "cab". The best option for this is to download a VTC app. Beware, Uber is not or almost not present in Malta.
We recommend iGo, eCabs or Bolt:
eCabs is the equivalent of Uber for Malta. It's so convenient to order a cab from your app from anywhere in Malta or Gozo. You should download their app here as soon as possible you will surely need it.
A multitude of independent and official cabs also offer their services but it is often preferable to use an app to ensure simplicity.
With ecabs the price of the races is free except from and to the airport.
Tip: If you get into an independent cab, remember to have enough cash on you: some cabs do not accept payment by credit card.
Getting around Gozo on foot
On a daily basis, we walk a lot in the Maltese and Gozitan cities. During rush hour in Malta, you can walk faster than by bus or car!
Take a walk: you'll get a better feel for the place and stop whenever you want. Pedestrianized downtowns are havens of peace.
Organized visits in Gozo
To save time, make sure you don't miss anything, get explanations, meet people (if you want to) and often not much more, book a tour to Gozo.
The best-established and highest-rated Gozo tour operator is Yippee Malta. They offer the choice to visit Gozo with different vehicles and an English speaking guide. You can board a chauffeured TukTuk or pilot a quad bike yourself.
Take advantage of a discount when you book on the Yippee Malta website by entering the promo code LPM5 when ordering
Tip: It's also possible to pay 15% less for visits and tours with the My Little Malta discount card.