If you want to go out in Malta, you'll mostly hear about Paceville and its many bars and clubs. However, it is also possible to go out in other places in Malta. Whether you want to have a drink with music and a view of the sea or to experience the Maltese nightlife until the early hours of the morning, we have what you need.
Places to go out in Malta
The best areas to go out in Malta are the following:
Paceville to St. Louis St. Julian's – main nightlife area.
Buġibba, Qawra and St. John's. St. Paul's Bay in the north of Malta – Some bars and clubs.
Rabat for Gianpula and Numero Uno (popular open-air clubs during the summer months).
Valletta and Sliema – mostly cocktail bars/pubs and wine bars.
Birgu and Mdina – wine bars
Find here our selection of the best bars in Malta.
Let's take a closer look at what each of these neighborhoods has in store for us in terms of nightlife:
Paceville
Paceville is a district of St Julian's or San Giljan in Maltese located between Spinola Bay (the LOVE Monument) and St George's Bay. "Paceville" and everything is said in the name! Indeed, "pace" means "rhythm" in English. This area is indeed the most popular area to party in Malta! With over 40 bars, pubs and nightclubs concentrated in a few streets, this is where many Maltese nights end up! Thousands of people gather there every evening, and this, until the early morning. Establishments close around 5am and admission is free and open to all persons over 17 years old. Indeed, the age is limited to 17 years old minimum (in theory).
On these 2-3 streets are concentrated dozens of bars and clubs that allow to offer many different atmospheres and not to get bored by discovering several musical universes. With so many different bars and clubs to choose from, you won't know what to dance to!
For example, expect to hear pop-rock music at the Nordic Bar. For quality electro music, go to Soho. On the other hand, if you are more into Latin music, head for the Native Bar or Hugo's Bar. For R&B and Hip Hop sound you will have the Havanna or the Footloose or the Plush for the current international varieties. For Techno music, it will be for example at Clique that it happens.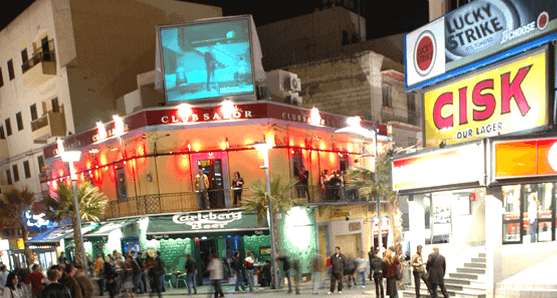 The particularity of Paceville lies in the massive distribution of tickets in front of bars and clubs offering cocktails or shooters at reduced prices, or even free (so you are sure to have at least one ticket in the evening!). Otherwise, the glass or the bottle are much cheaper than in western Europe. We turn around 2.50€ the glass of vodka or whisky, and around 45€-55€ for the bottle with access VIP corner.
If at night, Paceville is "THE" meeting place for the island's partygoers, during the day this district is no less lively thanks to its many restaurants, its cinema and its bowling alley. In addition, all bars are equipped with large televisions showing sports events. Finally, the beach of St George Bay is a 2-minute walk away. It is of course not the most beautiful beach on the island, but it is still very pleasant after a day of work or at sunrise after a crazy night of partying!
Valletta and its nightlife
Valletta is the capital of the island of Malta and the busiest city on the island during the day. The nightlife in Valletta is different. The clientele is older than in Paceville, there is no discotheque. We come here to have a good dinner in one of its many restaurants and a drink. There are excellent wines and cocktails with live music.
Go to the Strait street side, then try the Bridge bar and the Caffe Cordina for their jazz concerts some nights, the Loop Bar for their cocktails or the Yard 32 for the tapas.
Sliema
Sliema is perfect to live in, it is between Valletta and St Julian's. There are also many restaurants and bars. Perfect for an early evening drink and dinner and if you want to extend your evening, then you will not be far from Paceville where you will find the clubs and the party until the end of the night.
Buġibba and Qawra
Located in the northern region of the island of Malta, Buġibba has a seaside promenade that stretches from Salina bay to St. Paul's bay, popular with tourists and locals alike.
Buġibba and Qawra are two very popular tourist areas containing many hotels, restaurants, bars, clubs and casinos. The area's popularity soars in the summer due to its seaside location, but it can be a bit windy and cold in the winter.
Near the bay of Saint Paul, we recommend the following addresses:
Café del Mar is the largest bar/club in the north of Malta, located on the sea front and open as a nightclub in the summer. Swimming pool, deckchair, music, restaurant, sea view, it is really the foot.
Ecstasy Lounge Bar-Club Malta is a small party club with good music and drinks at reasonable prices.
The Velvet Lounge is a stylish bar/lounge, ideal for a cocktail and a bite to eat. They also offer chicha if that's your thing.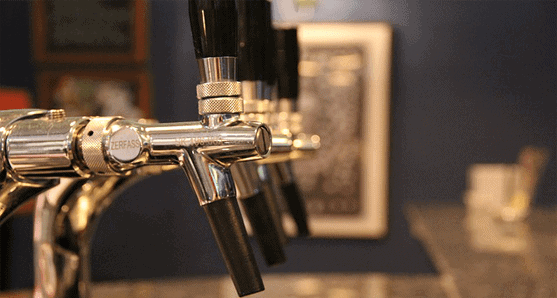 Best discos in Malta
The best discos in Malta are :
Havana (admission is free.) There are six bars and two dance floors where you can listen to hip-hop, R&B and 90s hits.
Sky Club Malta – Malta's largest indoor club, covering 2,000 square meters and accommodating up to 3,400 partygoers. Entrance fees and beverage prices vary depending on the events taking place there. It is one of the biggest and best places on the island for parties and concerts.
The Shadow Club (free admission) is a popular destination and has a great atmosphere on busy weeknights. Three well-stocked bars and a delicious cocktail menu offer everything you need for a great night out.
TwentyTwo, (Portomaso Tower) – For a more elegant experience, take in the view from above, dance and have a drink or two with friends. Admission to this club is usually free, but there may be a fee.
Outdoor clubs
Several outdoor discos are open in late spring and summer. These include:
Gianpula hosts many parties in Rabat. It is the largest open-air disco in Malta and is usually packed on weekends.
Uno Malta, located in the artisan village of Ta 'Qali, has the largest dance floor on the island, with four full-size bars and a capacity of 4,000 people. This place is popular with locals for its Sunday night parties.
Aria complex in San Ġwann is a larger outdoor venue that regularly hosts weekend club events.
Medasia Playa in Sliema is a beachfront pool and beach that regularly hosts parties and events in the summer.
Transportation to the outdoor clubs
Malta Public Transport operates a special bus service during the summer months on Friday and Saturday evenings (and into the night), with a direct route from Gianpula village to Uno Malta and St. Petersburg. St. Julian's/Sliema.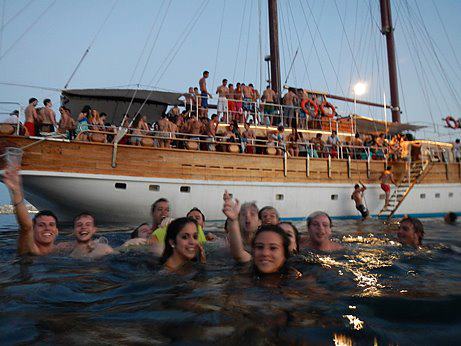 The boat parties
In spring and summer (April to September), an operator organizes parties on board boats that leave from Sliema (near St. Julian's) along the northern coast of Malta.
It's a clubbing experience bringing together good music, an open bar and food, with the option to swim at various stops along the way.
Read our full article and book your ticket for the boat party here.
Good to know:
The party lasts about 5 hours, from 6:30 pm to about midnight. It may seem early, but it's really the perfect time to throw this kind of party.
I really recommend swimming from the end of May as it is too cold for most people before then.
In April-May and September, the weather is not always perfect and tours may be cancelled (and tickets refunded).
July and August are the peak tourist season, so expect a lot of people to sign up for these parties at this time. If crowded clubs are not your thing, this time of year is not for you.
Getting around at night
Many buses serve the festive Maltese capital until about 11 pm. To get there or to leave, you will have to take the night buses (2€50, from 11pm to 4am), the small red shuttles (2€), a VTC (ecabs or bolt) or other cabs (avoid the white cabs, their service is bad and excessively expensive) Please note that day tickets are not valid at night, nor are weekly tickets. However, if you live in the vicinity of St Julian's or Sliema, you can choose to go there on foot.
Snacking during the evening
If you are hungry, you can have a snack for 60 cents for a pastizzi (a local specialty with cheese, chicken, peas or ham) and about 2 euros for a piece of pizza. Enough to soak up all the hard liquor you drank during the night.
Discover also our selection of the best burgers in Malta.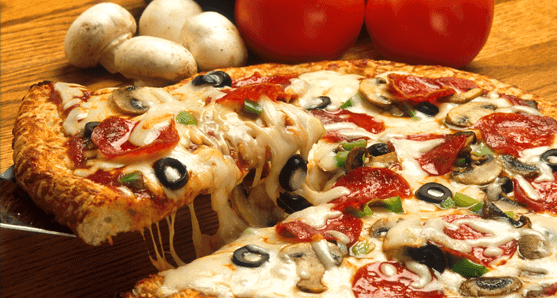 Other holidays in Malta and Gozo
The isle of MTV
The Isle of MTV festival is a huge annual music festival (about 50,000 people attend!) organized by MTV Europe. Famous artists such as Lady Gaga, Maroon 5, Snoop Dogg and the Black Eyed Peas, among many others, have participated in this festival, which is usually held in Floriana (a large square located near the City Gate of Valletta).
The Malta International Fireworks Festival
This spectacular event takes place at the end of April to commemorate Malta's accession to the European Union. The festival includes fireworks designed by foreign pyrotechnic companies as well as some of the best local fireworks factories and takes place in various locations around the islands.
Read our article about the festival here.
Malta Jazz Festival
Another annual festival is held in July. It brings together leading international and Maltese artists who present the eclectic jazz styles of the current art scene.
Candlelight night (Birgufest)
Both events take place in October with a spectacular night party in the capital Valletta (where Notte Bianca is held) and Birgu.
Delicata and Marsovin Wine Festival
These wine festivals take place in Valletta (Upper Barraka Gardens and Hastings Gardens respectively) and more recently on Malta's sister island, Gozo.
The Festas
With the local festival season starting two weeks after Easter, fireworks are a common sight on summer nights in Malta and Gozo.
Read our article on festas.
Each village celebrates a different patron saint. Many events are offered at each festival, including concerts, fireworks and parties. Country music clubs are always a good place to start, selling alcohol and spirits at low prices and creating a party atmosphere.
What to do the day after the party?
Relax on one of the best beaches in Malta gathered here.
For a wide range of free or paid activities, you can read our article here