My Little Malta has tested for you the Ta Marija restaurant in Mosta, which also offers themed dinner shows on weekends, combining a feast for the eyes and the taste buds!
Free cancellation up to 24 hours in advance
Book now, pay later
A pick-up service can be included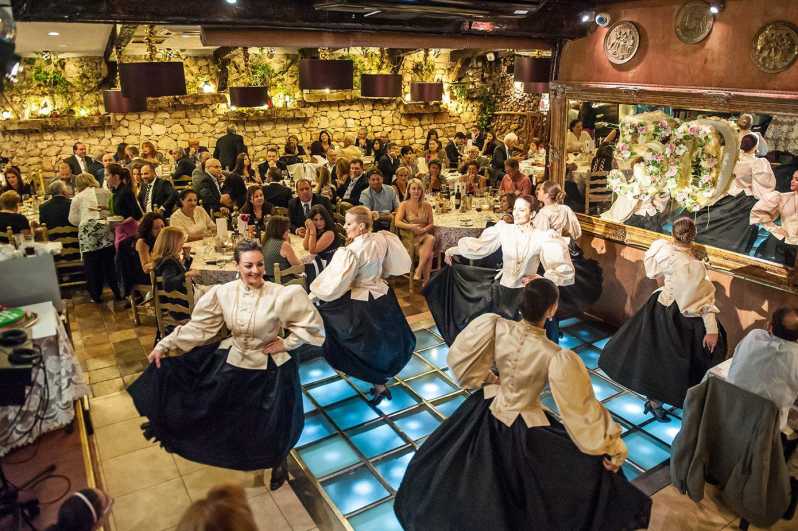 Welcome to Ta'Marija, one of Malta's most popular restaurants! Located inside a charming Maltese country house, Ta'Marija is an ideal meeting place for all those looking to sample authentic Maltese cuisine and immerse themselves in the local culture.
A restaurant serving traditional Maltese cuisine
Located in Mosta, in the heart of Malta, this is undoubtedly the best place to discover the breadth of Maltese culinary culture. It's the favorite restaurant of many Maltese.
The restaurant offers a wide variety of traditional Maltese dishes, all prepared with fresh, top-quality ingredients. Among the most popular specialties are rabbit stew, pastizzi (a traditional Maltese pastry), snails, fresh fish, octopus, lampuki (local sea bream)… but also fresh pasta and typical stews, they're all there and extremely fine!
The little plus: The kitchen is open so you can enjoy the view and admire the brigade at work.
An unmissable dinner and show in Malta
But Ta'Marija isn't just a place to eat, it's also a place to be entertained. The restaurant regularly hosts dinner shows featuring renowned local artists. While you enjoy your delicious meal, enjoy live music and traditional Maltese dancing. It's the perfect opportunity to discover the local culture in a festive and convivial way.
Ta'Marija's setting is also breathtaking. The restored country house is surrounded by lush gardens and offers panoramic views of the Maltese countryside. Whether you choose to dine indoors or outdoors, you're sure to be delighted by Ta'Marija's warm and welcoming atmosphere.
The days of Ta-Marija folk shows
Folklore dinner shows at Ta-Marija are every Friday from January to November 2023 + every Wednesday from April to December 2023.
Reservations are required for evening shows! You can book directly by clicking here.
What we think of Ta'Marija
In short, if you're looking for a quality restaurant in Malta, look no further than Ta'Marija – it deserves its reputation. With its authentic cuisine, quality entertainment and magnificent setting, it offers a unique culinary experience that will remain etched in your memory. So reserve your table now and get ready for an unforgettable evening at Ta'Marija!
Our advice before you go
Convenient for families: high chairs available.
Gluten-free dishes are available.
Visit more information here or book directly on their website below:
Free cancellation up to 24 hours in advance
Book now, pay later
A pick-up service can be included