Have you ever thought of taking a vacation in Malta? If you are looking for a destination that is rich in history and culture, but also in entertainment and activities, Malta is for you. The island of Malta is one of the most popular destinations in Europe. With its many beaches, fishing villages, historical monuments, numerous activities and beautiful natural sites with breathtaking views, Malta will offer you a wide range of options and you will not be disappointed with your stay.
Malta, is it worth it?
Malta is worth a visit, it is an island that offers a unique travel experience in the Mediterranean. Each year, more than 2 million travelers visit Malta for its rich historical heritage, beautiful beaches and picturesque landscapes.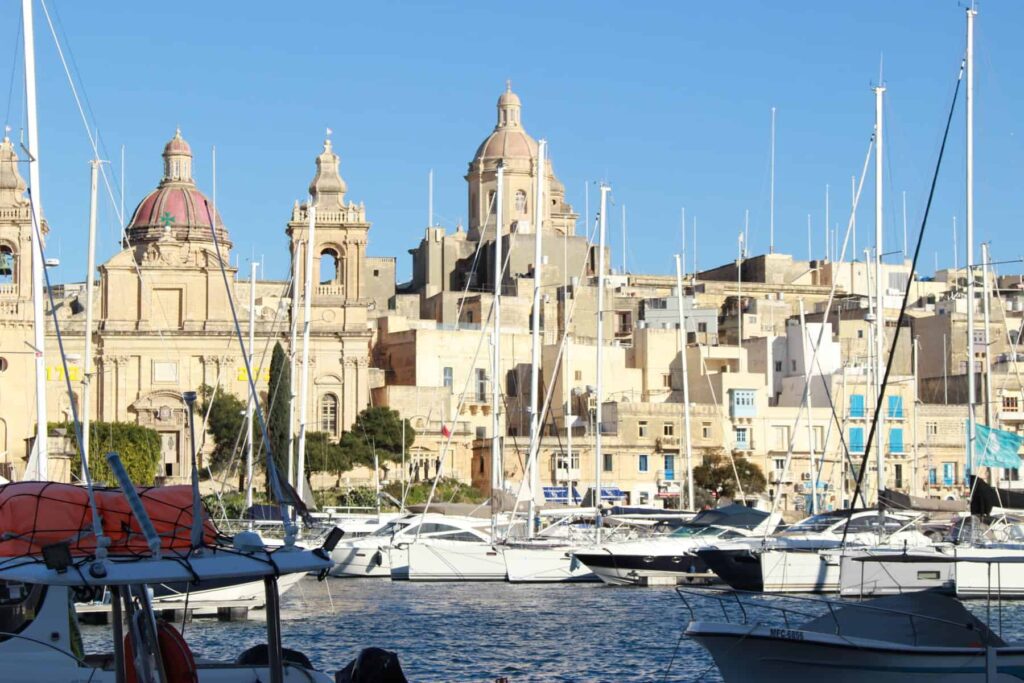 Here are some objective reasons to make Malta your destination:
Historical heritage
Malta has a rich history dating back over 7000 years, and the island is a veritable open-air museum with fascinating historical sites. The megalithic temples of Malta date back to the Neolithic period and are among the oldest in the world. The Knights of the Order of St. John also left a strong impression on the island, which is still visible today in the walled city of Valletta, the Palace of the Grand Masters and other historical sites.
Enjoy also the calm and authenticity of Mdina the ancient capital of Malta.
Beautiful beaches
The archipelago is surrounded by crystal clear waters and offers beautiful beaches. The island has several sandy beaches, including the famous Golden Bay beach, as well as more secluded and picturesque beaches. Enjoy peaceful walks along the trails in the north of the island to admire the panoramic sea views. Most of Malta's beaches are well equipped with restaurants, bars and water sports activities.
Picturesque landscapes
Malta is an island of picturesque landscapes, with hills and cliffs that offer spectacular views of the sea. The fishing village of Marsaxlokk, with its colorful boats and lively market, is a must-see (especially on Sundays for its market). The gardens of San Anton, located near the town of Attard, are also a great place to take a walk and admire the landscaped gardens.
Vibrant culture
Malta is a lively travel destination with a vibrant cultural scene. The island hosts several events throughout the year, including the Malta International Music Festival and the Valletta Fireworks. During the summer, you will not be disappointed in terms of festivals. Find the list of festivals in Malta here.
If you like to party, come to Paceville for unforgettable evenings. Maltese cuisine is also a must experience, with fresh fish dishes, homemade pasta dishes, pastizzis and local wines.
Now that that is said, let's try to answer the other questions you may have if you are considering a trip to Malta.
When is the best time to visit Malta?
The best time to visit Malta is between spring and fall. The temperatures are pleasant and the days are sunny. Average summer temperatures are around 25-30°C, making it an ideal vacation destination for those looking to escape the summer heat.
What are the main attractions in Malta?
Malta is full of attractions to discover:
The capital, Valletta, is rich in history and culture and is home to many historical monuments such as the UNESCO World Heritage Site of the Palace of the Grand Masters, Barrakka Gardens and St. Elmo's Fort.
The small island of Gozo is a must during your stay and is home to many historical sites as well as the most beautiful diving spots in the Mediterranean.
The Blue Lagoon, located on the neighboring island of Comino, is one of Malta's most popular attractions.
Find our article on diving in Malta and Gozo here.
What to do in Malta?
Malta offers a huge range of activities for all tastes. You can walk along the sandy beaches, admire the beautiful scenery, visit the many historical sites, discover the local restaurants and cafes, go shopping and enjoy the many water activities. You can also visit the islands of Gozo and Comino to recharge your batteries with nature and see breathtaking landscapes or rent a car and explore the island at your own pace and enjoy your stay as you wish .
How much does a trip to Malta cost?
The price of a trip to Malta will vary depending on the duration and activities chosen. Flights to Malta from France are relatively cheap and many hotels offer affordable rates. Meals and activities are also affordable, and it is possible to find special offers for guided tours and car rentals.
Tip: You can get discounts on excursions, outings and car hire with the My Little Malta discount card.
What are the best things to do in Malta?
Malta is an island rich in history, culture and entertainment. You can enjoy many varied activities for all tastes.
Sandy beaches: Malta is a perfect vacation destination for those who want to relax.
Historical sites: Culture lovers will find many historical sites to explore, from megalithic temples to museums, gardens and palaces.
Activities close to nature The Maltese archipelago offers a wide range of activities, including scuba diving, hiking and swimming. The Maltese archipelago is surrounded by magnificent seaside trails, making it a perfect destination for beginners and expert hikers alike. The most beautiful diving spots in the Mediterranean are located in Gozo and Comino.
La dolce Vita : Explore the many localstores, restaurants and cafés in a pleasant environment where you can admire the sea around every corner .
Water sports: Take advantage of the many activities available such as water skiing, windsurfing, kayaking, boat without a license and others!
Natural beauties : The Blue Lagoon of Comino is a MUST SEE. This lagoon is home to turquoise water and white sand beaches .
What are the best ways to travel to Malta?
The best ways to travel in Malta are to rent a car and explore the island at your own pace or use public transportation. Tourist buses are also an optimized option and offer affordable fares. You can also opt for a guided tour and discover Malta with a local guide.
Guided tours are a great way to see the island's most popular historical sites and attractions . They are also a great way to meet locals and learn more about Malta's culture and history.
What are the things you need to know to visit Malta?
One thing to know before visiting Malta is that it is a very safe and welcoming destination for travelers. There are 300 days of sunshine a year in Malta and it can get very hot in the summer so protect yourself from the sun and drink plenty of water to avoid dehydration. In winter, there can be heavy rain and a lot of wind, especially in Gozo.
Malta is an island rich in history and culture, offering travelers a wide range of activities and attractions to discover. Flights and hotels are affordable, activities are varied and the scenery is beautiful. If you are looking for a unique and interesting destination for your next vacation, Malta is for you.
FAQ
Is Malta a safe place?
Yes, Malta is considered one of the safest destinations in Europe. The crime rate is very low and the country has a very efficient security system.
What is the currency of Malta?
The official currency of Malta is the euro (EUR). Credit cards are accepted in most stores and restaurants.
What are the advantages of visiting Malta?
Malta offers a variety of landscapes, cultures and activities to discover. You can also enjoy beaches, archaeological sites, museums and festivals throughout the year.
What means of transportation are available in Malta?
There are various means of transportation in Malta, including buses, cabs, ferries and car rentals. You can also rent bicycles to explore the Maltese countryside or enjoy a guided tour by Tuk Tuk in Gozo for example.
Does Malta have a rich culture?
Yes! Maltese culture dates back more than 7000 years and is reflected in their historical monuments, art and gastronomy. The country is also known for its rich religious heritage.