We've all been there: artistic inspiration, incredible destination… and we want to mark the occasion. It's decided, you're going to get a tattoo in Malta. Excellent idea and My Little Malta has a few tips for you.
A piece of personality that is revealed

As in many Mediterranean regions, synonymous with sun and tanned skin, tattooing has long since become a fashion accessory. Whether it is shown, suggested or exhibited, it is a real part of Maltese culture and affects all strata of society.
But beware, as in some social circles in Europe, abusing it is often "too much" also in Malta. Here, it's common to see portraits of parents, crosses and other religious faces flourishing as bathing suits replace wool sweaters.
So you can find everything in Maltese tattoo shops: some pros are booked months in advance and are always busy, while other amateurs have much more questionable talents.
Because yes, the beauty of a tattoo will reside in 2 essential factors: its design and its execution.
Practical tips for tattooing in Malta
First of all, tattoos are generally cheaper in Malta than in England. But there are some tattoo artists that we don't really recommend. For hygienic reasons, make sure that the tattooist has a separate room from the reception. Make sure that he opens the sterile package with the needle he is going to use in front of you.
So remember: Do not get your tattoo if the needle is already in place before you arrive! It may have been used before and these needles have the characteristic of being single use!
Don't forget that because of the length of your stay, you won't have to do any alterations, which can bring down the price but also simplify the desired design!
Our advice: take inspiration from existing tattoos and discuss your project at length with the tattooist of your choice.
Once the studio has been chosen and the design refined, you must now define the location on your body. Be careful, some areas of the skin are softer than others. The spine, the neck (never tattoo first, eh!) and the hands are the most painful places to get a tattoo.
Recommended tattoo parlors in Malta
In Malta, we recommend these tattoo artists:
– Inkredibel Ghiller Tattoo Malta, which is located in St Paul's Bay. It is reputed to be one of the best on the island.
– Moko Tattoos, in Sliema. Andrew Grech is a very good tattoo artist, and the tattoos here are really cheap. Best value for money on the island, we recommend!
For a glimpse of what it looks like, check out THE VIDEO of youtuber Namor YTB who got his latest tattoo here
– Guy-Lee Tatto in Mellieha. Very good studio with excellent tattoo artists, less known, and with a rather Maltese clientele usually
– Caine Tattoos in Sliema Franz is a true enthusiast with a very precise gesture in a brand new studio.
If you're stumped on the design, consult several studios with your sketch to see which one will be the most inspired. Or leave it to graphic artists like Suzon Carré, a professional tattoo artist in Malta – Carrément Design
The reputation and the book do the rest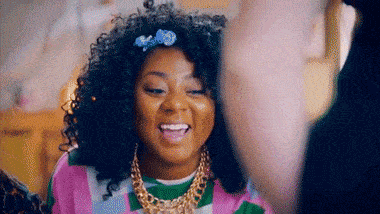 You will find many other tattoo artists in Malta and Gozo. If you want to go to a lesser known tattoo artist, always check the internet first and check out these previous executions on Facebook! Also check out the forums (in English, this one is very popular and you can ask all your questions about Tattoo Malta) which will give you an idea and advice for your search. If there is no website or Facebook page, then forget the tattoo artist! Don't take any chances!
Good to know: A TATTOO SHOW featuring the best artists and most popular studios is held every year in the fall – Tattoo Expo. This year, the hosts will be none other than stars of the industry: Cervena Fox and Shelly from Inferno. As much to say that we already reserved our places!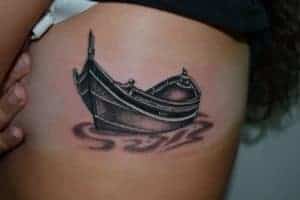 Oh yes, one last thing, in Malta, tourists tend to have the same tattoos (a question of fashion surely). So, we can often see a person coming out of a tattoo shop with a Maltese cross, an anchor or a luzzu… So, you'll have understood us, BE ORIGINAL!