It's a fact: the climate in Malta remains very pleasant whatever the season. Nevertheless, you must adapt the contents of your suitcase or bag to these. My Little Malta encourages you to follow her advice to ensure a pleasant stay!
Summer packing list for Malta: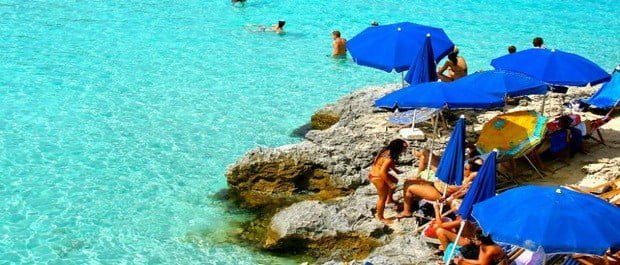 Average temperatures: 25° in the morning / 35° in the afternoon, which can go up to 50° on the hottest days
In my Malta summer packing list are :
Mosquito repellent.
The essential sun creams, hat and glasses.
Plastic shoes to walk in the rocks and access the sea (it's not very glamorous, but it's very practical!)
A mask and a snorkel to explore the underwater riches of Malta.
A little wool to avoid catching cold when you get on the bus or enter public places that are very air-conditioned. It will also help you to visit religious cultural sites where you are required to cover your shoulders.
Autumn packing list for Malta :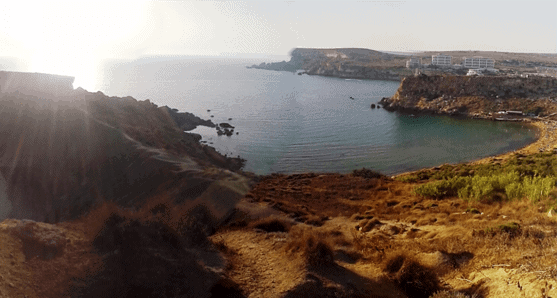 Average temperatures: 25° at the beginning of the season and decreases gradually to 15° during the month of December.
In my autumn packing list in Malta, there are :
Depending on the beginning or end of the season, it would be wise to refer to the summer packing list or the one recommended for the winter season. Check the weather forecast just before you leave. In the north of Malta, the wind can be cold, but even in the south, temperatures are quite high.
However, My Little Malta advises you to have a warm outfit and a lighter one, as the weather can be very changeable from day to day.
Winter packing list for Malta :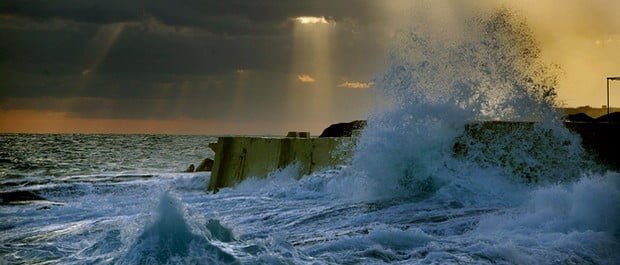 Average temperatures : Around 12° in general, but can go up to 15° for the most beautiful days.
In my winter packing list in Malta, there are :
A good scarf to fight against the wind.
An umbrella, well… It is true that it does not often rain on the archipelago, but sometimes, in the middle of the day, it will rain like crazy for about ten or twenty minutes (that's enough for you to get wet from head to toe), so be prepared! (The first two months of the year are the rainiest!)
The kaway can also be an alternative…
Warm sweaters or jackets, both sets are often not necessary, as temperatures remain very mild compared to those in France.
Spring packing list for Malta :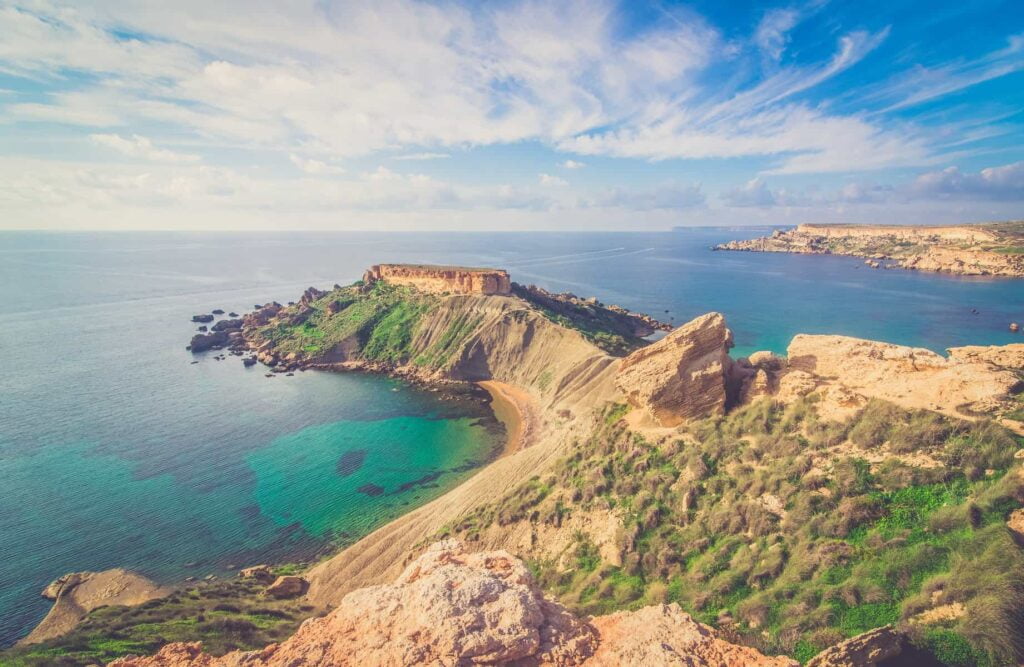 Average temperatures: 20° at the beginning of the season, up to 30° at the end of the season.
In my spring packing list in Malta, there are :
As for the autumn season, depending on the period you wish to stay in Malta, the temperatures may vary, but remain very mild. So My Little Malta invites you to take a majority of relatively light outfits. A windbreaker and a few light sweaters can always be useful, to be prepared for any eventuality.
A must-have for any trip to Malta:
An adapter for the sockets, these are British G-type sockets.
Earplugs may be helpful, as there may be work going on near your home. (Construction work are very common in Malta!)
Your hygiene and beauty products: prices are higher in Malta for these categories of products.
A small case to put the bus ticket: they are only cash register tickets that are easily damaged and lost, these tickets are still valid for 2 hours.
You can of course find all these products on the island, but if you have everything you need at home, you might as well take advantage of it!
Documents required for Malta :
Your identity card or passport is required to travel to Malta. Make a copy or take a photo of it on your smartphone in case you lose it, even if this could cause you a few problems.
The European Health Insurance Card (EHIC).
A little bit of cash for your arrival: this is a method of payment still used in Malta.
Your driver's license if you wish to rent a car.