Ah the Christmas holidays! The Maltese have an undying love for Christmas in Malta and in December you can feel a special vibe as the festivities approach. Malta's traditions are many and they are especially soaround Christmas and New Year's Eve. Here are the traditions that you will find if you are in Malta or Gozo during this winter season:
The climate in Malta before Christmas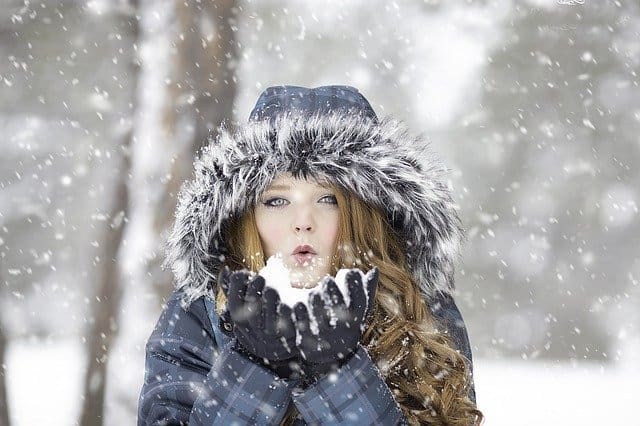 Your Christmas song favorite is "Vive le vent" and you dream of a white Christmas with snowball fights? Malta is not the place for you during the holiday season! You won't feel the cold stinging your face, put away your heavy down jacket.
Before any tradition, you should know that the temperature and the weather in this winter season are milder than in most european countries. It is usual that the thermometer shows at least 15° in December and it can even reach 20°. Obviously, the last month of the year is not one of the most pleasant months in terms of weather in Malta since the recommended periods to visit the island are rather spring and autumn when the sunshine is at its best!
Nevertheless, with an average of 6 hours of sunshine per day in December, there is no reason to complain too much! Malta is thus positioned in similar or even higher averages than Spain. So yes, you will probably have some sporadic showers… but don't worry, with all the activities that will be proposed to you and the richness of our island's heritage, you will inevitably find activities to fill your days and make the most of your stay!
Christmas decorations in Malta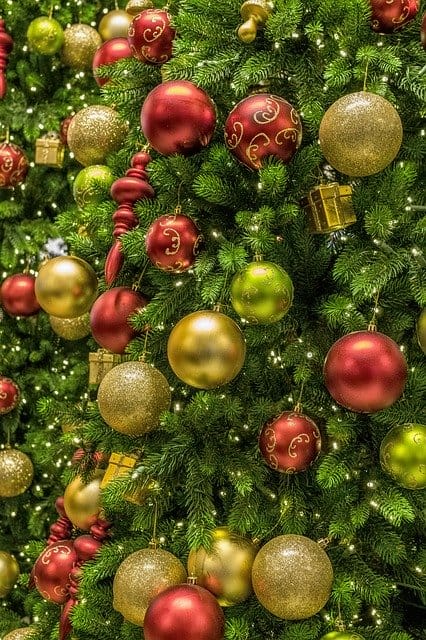 Do the multi-colored, flashing garlands and Christmas trees make your head spin? Are Christmas decorations one of your favorite things to do in December? So Malta and Gozo are made for you during the holiday season because here it is a great tradition!
Indeed, "Let there be light" could undoubtedly be the motto of these two Mediterranean islands from November. After all, could it be otherwise, knowing that here you can find stores open all year round and entirely dedicated to Christmas!
Public and private buildings, shopping streets, squares of most cities are dressed in lights and you will be able to see the will fill your eyes! The Republic and Merchants Streets of Valletta not to mention all the Christmas trees that compete in size and beauty. in beauty in the streets as well as in the Maltese interiors.
The Christmas cribs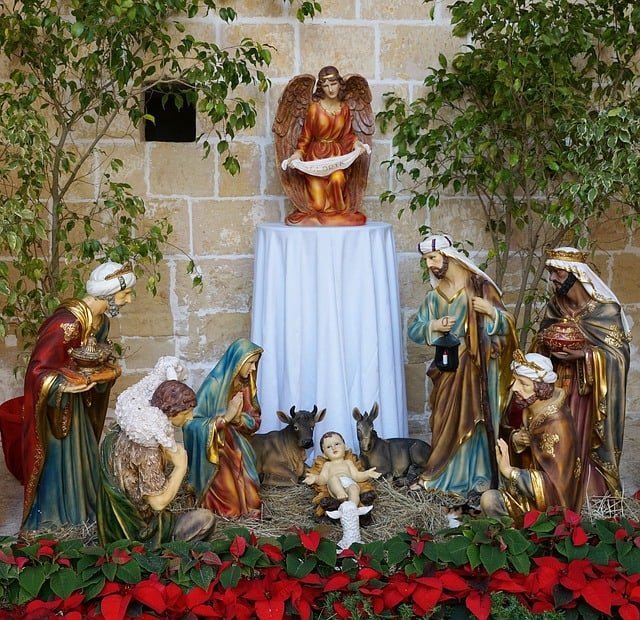 Do you appreciate this Christian tradition of putting up a nativity scene? You will be absolutely convinced to come to Malta for the holidays when you know that these nativity scenes are THE great Maltese specialty!
This tradition dates back to the 17th century when the first The crib would have been exposed in the church of the Dominican friars located in Rabat. In the monastery of St. Peters in Mdina, you can still find a crib dating from this period.
Inspired by the Sicilian style, the Maltese crib followed the local traditions in terms of crafts, costumes, and the use of musical instruments and buildings that are represented. The farm and the windmill for producing flour still occupy a large part of the important place in locally built nurseries.
The first "pasturi" artistic figurines were rather expensive. The population has therefore devised its own method of manufacturing. Using earthen clay, he fashioned sturdy statuettes that were painted to help define the face, hands and clothing.
Then the soft earthen clay was pressed into plaster molds to produce figurines. Produced in large numbers, they were sold for a "penny" (0.09 € today). Some of these statuettes still exist and are kept in private collections. Candle wax was also used in molds to make replicas of the Infant Jesus and other statuettes.
The tradition of nativity scenes in Malta flourished in the 19th century and until the end of the Second World War. New traditions from foreign countries are then introduced into the country to the detriment of local customs. At that time, these little nativity scenes became just another Christmas decoration and gave way to the tree and other decorations that were easier to install. It is thanks to the work of Maltese associations that they have regained their letters of nobility and have become a central element of the Maltese Christmas.
For the past 11 years, a large living crèche, with 150 local volunteers, has been opening its doors in mid-December on the island of Gozo, just 5 minutes walk from the port of Mgarr. Built on 2 hectares of land, it will propel you 2000 years ago in the atmosphere of a Judean village. You will come across horses turning mills, villagers and shepherds going about their business, animals wandering in enclosed spaces and, above all, a couple looking after their newborn baby in a cave…
Once back to reality and to finish in beauty, you will have the opportunity to go and admire all over Malta and Gozo the cribs participating in the great national contest organized every year for Christmas. The exhibition locations will be clearly indicated by a poster and open to the public free of charge.
Celebrating Christmas in Malta
The words "party" and "fun" are synonymous with Christmas! And in Malta, even outside the Christmas period, there is always a good atmosphere, so imagine for the end of the year celebrations!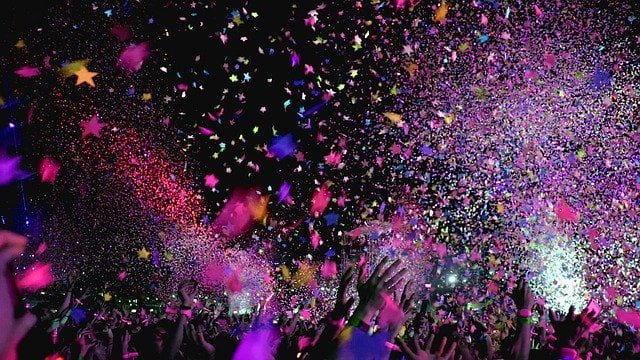 If you appreciate festive atmospheres and human warmth, we can already welcome you to our home! Whether you come to Malta or Gozo, the two islands offer a wide range ofactivities to suit all tastes!
You will soak up the incredible Christmas spirit that reigns at the end of the year by attending carol concerts or by visiting the various markets organized in many cities. Children will love walking around the Christmas village on the Valletta waterfront. They will be able to visit Santa in his house and workshop, marvel at the miniature village and the nativity scene, and participate in many activities each day.
You should also not miss the opportunity to attend one of the many pantomime performances that take place every year at this time but beware… the Maltese are crowded so it is better to reserve your seats!
Nevertheless, the highlight for all the inhabitants is reached on December 24 for the celebration of the midnight mass in most churches. In some places, a procession leading to the local church takes place with children dressed as Mary, Joseph, the three Magi and the shepherds.
Once in the church, the procession is transformed usually in a show with children singing and dancing followed by the " Priedka tat-tifel". Typically Maltese, it is a sermon delivered by a child who exposes his thoughts on the Christmas period. This moment, which outlines often with many smiles on the faces of the audience, is followed by the midnight mass.
As far as festivities are concerned, New Year's Eve is obviously not to be outdone since many New Year's Eve parties are organized everywhere on the two islands. Every year, St. George's Square in Valletta is a very popular place for Maltese and tourists. A live concert with Malta's top stars and DJs will take you to the stroke of midnight and a spectacular fireworks display to party into the New Year and beyond.

The capital's waterfront offers a more relaxed atmosphere while enjoying a good meal in one of the many restaurants that offer a magnificent view of the Grand Harbour. There too, you will find concerts and fireworks to change the year with dignity.
For those who want to dance the night away, they can end the night in one of the many bars and clubs in St. Julian and Paceville where the atmosphere will be at its best.

Finally, if you have decided to stay in Gozo, you can go to Victoria where all the New Year's Eve activities are concentrated.
Malta's specialties at Christmas
Being on a diet during the holidays is obviously difficult but in Malta it's an obstacle course!
The history of Malta and Gozo, which were successively occupied by different foreign countries, is reflected in its cuisine. These various influences bring a particular sweetness and warmth to the Maltese cuisine, which is full of multiple Mediterranean flavors. During the festive season, on the go or at a gala dinner, you will certainly have the opportunity to taste some of Malta's culinary specialties .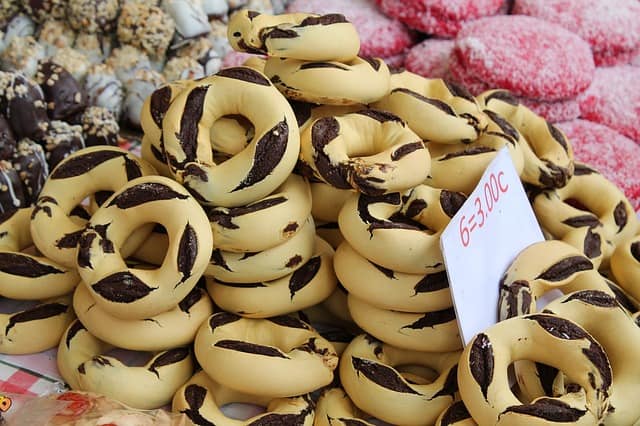 A must for every self-respecting Maltese: the pastizz! It's a small crescent-shaped pastry filled with ricotta or pea puree.
Another popular delicacy in Malta is the ftira. It is a flat bread, pierced in the center, a bit like a bagel, and coated with oil, tomato, garlic and onion. It is in Gozo that we would eat the best ftiras.
Malta being an island, it is normal that the fish is also honored and it is the aljotta, a delicious fish soup with garlic and tomatoes, which wins all the votes.
Besides fish, rabbit dishes(fenek) are also inevitable in Malta when talking about specialties. In particular, Stuffat Tal-Fenek, a traditional stew that is simmered slowly (for hours) so that the meat falls off the bone and melts into a delicious tomato, red wine and garlic sauce.
If you have a good appetite, you can let yourself be tempted by the Timpana. This family dish is a gratin of macaroni b aked with ground meat and covered with puff pastry. For your sweet cravings, you should not miss out on three key specialties that you will find hard to avoid anyway this holiday season! First is the " qagħaq tal-għasel " or honey ring, a light pastry made from honey or molasses that is used to celebrate Christmas and Epiphany. Imqaret, another pastry filled with dates and spices that is fried before serving, is also very popular. You can accompany them with an " Imbuljuta tal-Qastan ". This drink made with cocoa, chestnuts, cloves and citrus peel. Traditionally, it is drunk after midnight mass or on New Year's Eve.