For an area of only 316 km², the archipelago of Malta and Gozo has a very high density of buildings rich in history. Indeed, these contain information, secrets and enigmas about our most distant ancestors. Today, Visiter-Malta invites you to take a look inside the famous Temples of Tarxien, vestiges of the late Neolithic period.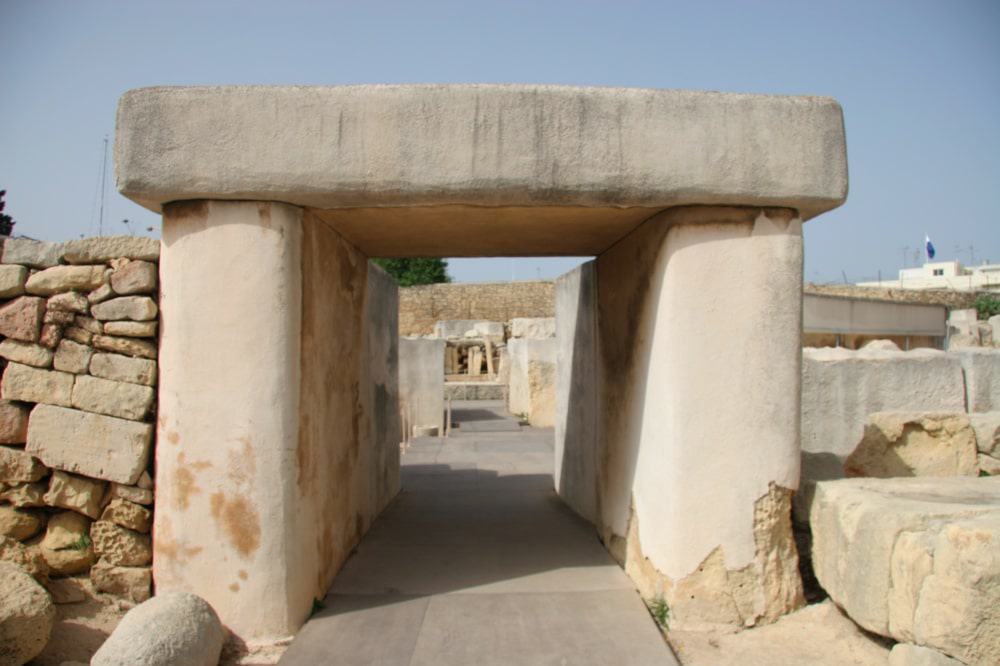 As with all Heritage Malta monuments and establishments, you'll enjoy a 30% discount on entrance fees to these temples if you have your My Little Malta discount card. For further information, click here.
The history of the Temples of Tarxien
The construction of these buildings dates back to the peak of the temple period, so it allows us to contemplate the skills of prehistoric art, architecture and learn more about the rituals of the time. However, it is important to point out that not all parts of this monument were built at the same time and therefore have their own particularities.
The first part to be built was a megalithic structure dating back to 3600 BC JC. The remains of this building can be seen today in the eastern extension of the site. Originally, it was composed of 5 semicircular chambers (commonly called apses) as well as a concave façade.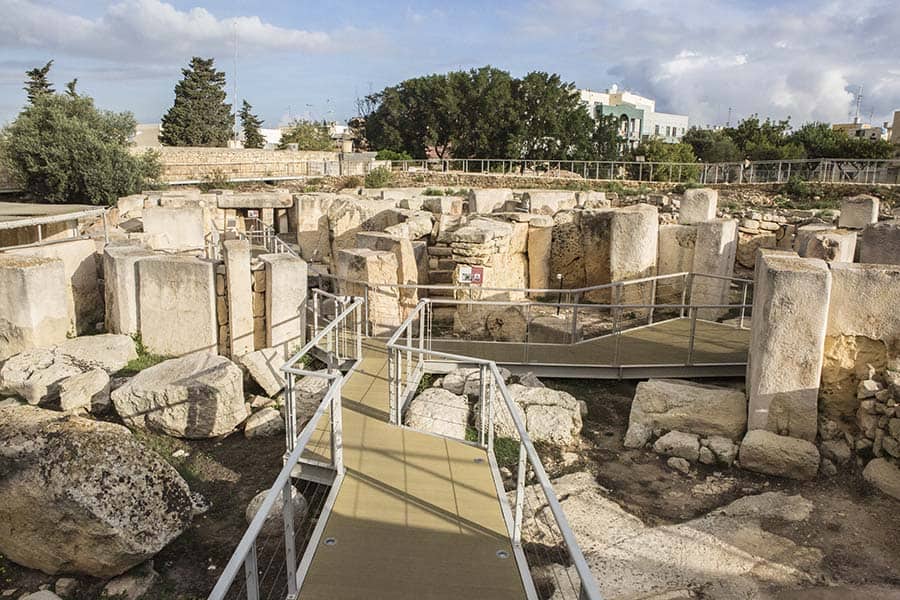 The East Temple
The East temple was the first to be built in the Tarxian period (between 3000 and 2500 BC), followed closely by the other temples. This dates back to a time when prehistoric culture was at its peak and existing buildings were redesigned, expanded and embellished with remarkable artwork.
The South Temple
The southern temple is the one that contains the most megalithic art. Indeed, we find blocks of stone carved in relief, depicting various forms of spirals and representations of animals (goats, pigs and rams among others). It is presumed that these animals were used as offerings during rituals that took place in these temples, since animal bones and flints were found in the cavity of an altar of the time.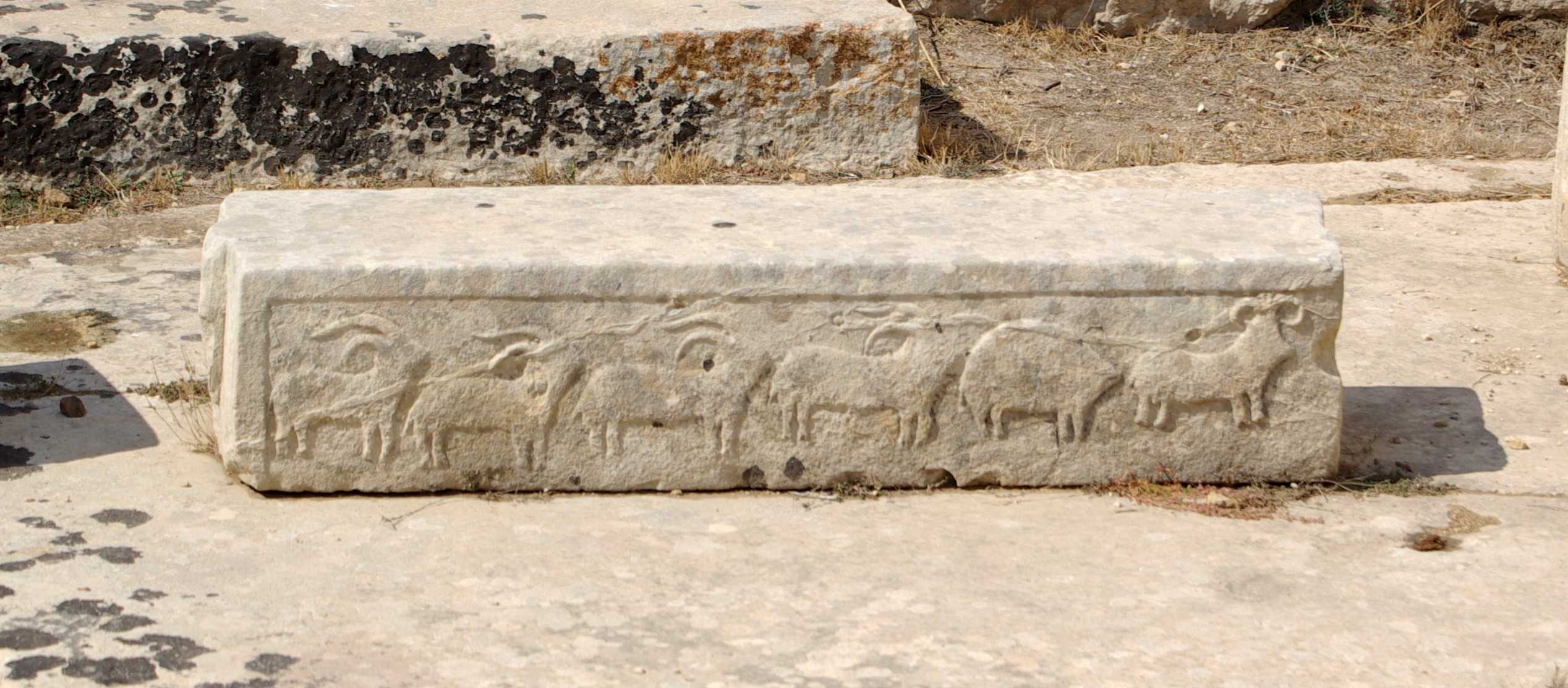 The central temple
Finally, the central temple was probably the last one to be built since its layout is much more complex than the previous ones, it is composed of 6 apses. Moreover, the passage connecting the first and second pair of apses is blocked by a plate decorated with numerous spiral shapes. This suggests that this building may have had limited access, and was thus reserved for a special group, an elite or insiders.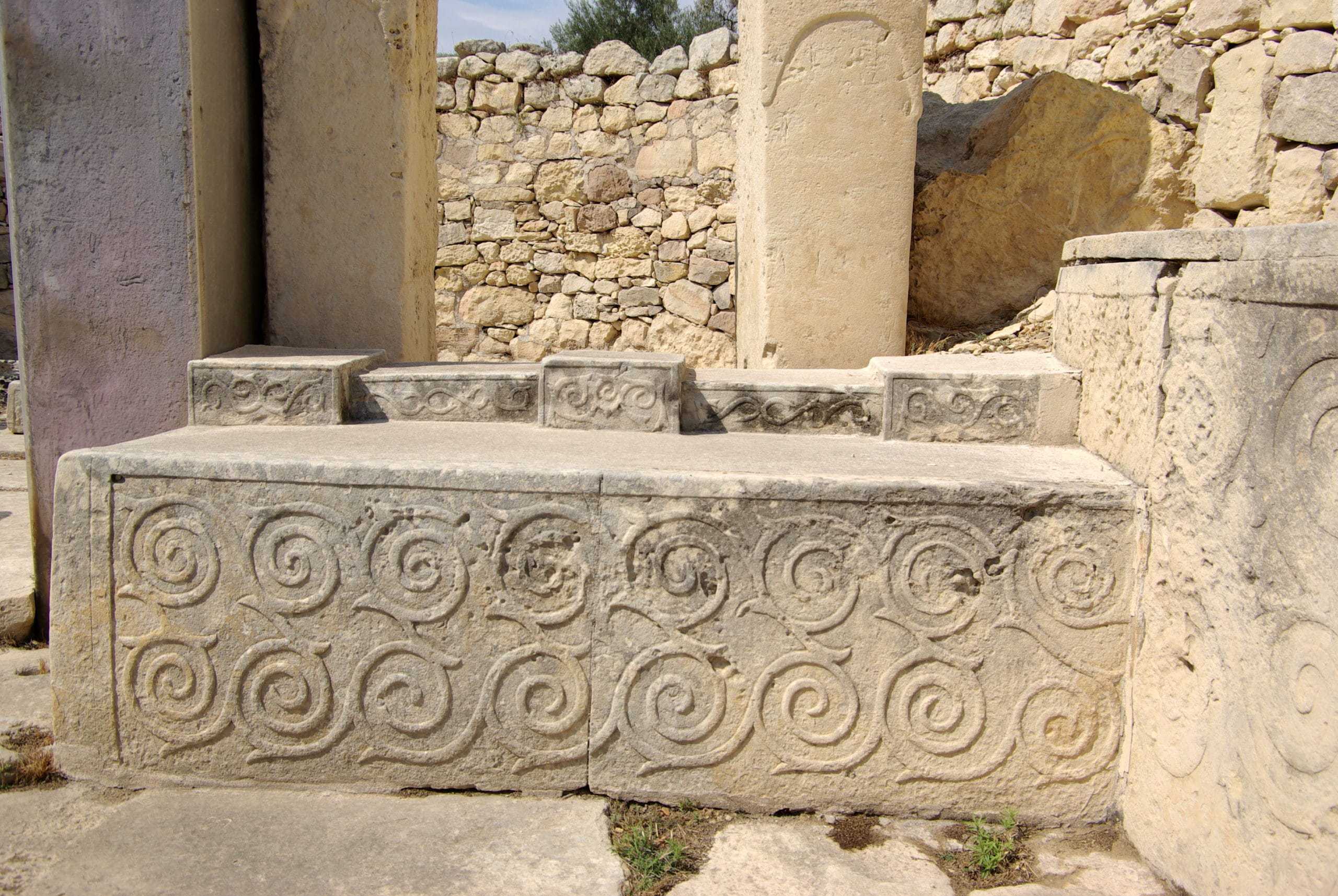 Visit the Temples of Tarxien
If you wish to discover these temples and their many secrets, you should know that they are open every day, from 9 am to 4:30 pm and located in the city of Hal Tarxien (see below).
Don't forget that you'll receive a 30% discount on entrance fees to these temples (as with allHeritage Malta monuments and establishments) thanks to your My Little Malta discount card!