You have the impression that there are few Maltese sur names as if there were only a few families? That you always see the same names everywhere? In fact, the latest census shows 19,104 different surnames on the island. Their semantic origins are Arabic, Hebrew, Sicilian, Italian, French and English. However, we note that 25% of the population has one of the names of the following top 15 (and almost 50% for the top 25):
1. Borg
Maltese meaning: pile of stones (and by extension villages, hamlets, fortifications)
2. Camilleri
This name comes from the name of a Maltese village called "Hal Millieri". It would come from "Millerai" which would mean "The thousand culprits". These thousand culprits would be the inhabitants of some Italian villages who had lost during a conflict, and who would have been exiled to the island of Malta as a punishment for their rebellion.
3. Vella
Meaning in Maltese: the villa
4. Farrugia
Itis a name of an ancient Maltese village called "Hal Farruġ" which was located at the very site of Luqa International Airport
5. Zammit
Maltese meaning: "he held the hand", "he helped".
6. Micallef
Meaning in Maltese: the judge
7. Grech
This name comes from a Greek colony dating back to about 1000 BC in Malta.
8. Attard
Meaning in Arabic: the perfume. It is also the name of a city.
9. Azzopardi
Of Hebrew origin "sefardi": the Sephardic Jews. Are these the Jews expelled from Spain by the Edict of 1492, some of whom converted to Catholicism?
10. Abela
Maltese meaning: the rope maker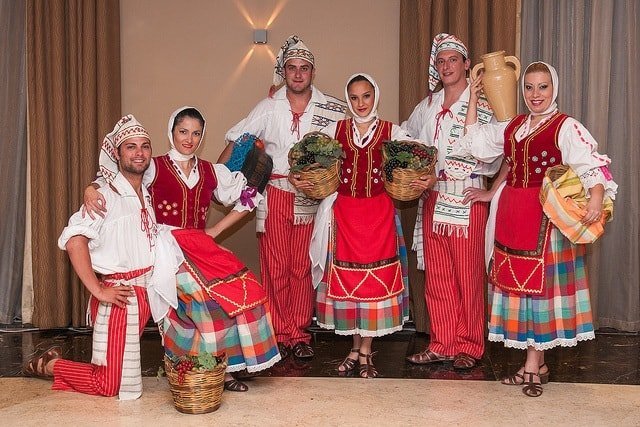 11. Bonnici
From Latin origin "bonus": Good and adopted by the Lombards
12. Buttigieg
Maltese meaning: the poultry farmer
13. Cauchi
Maltese meaning: Of French origin (Languedoc), this name represents the Norman and Picardy variant of chaussée and designates the inhabitant of a house located on the causeway.
14. Fenech
Meaning in Maltese: the rabbit!!! And yes, a name derived from the Arabic 'fenec' and which gave its name to the Maltese specialty of rabbit stew the Fenkata.
15. Mifsud
Maltese meaning : spoiled but also other meanings in Hebrew to see on this site
16. Spital
Meaning in Maltese: It is said that the children abandoned in the public hospices in the past got this name because they were from the "spital" (hospital in English)
Did you know that Dominique Farrugia has Maltese origins?
You too can share your research and questions about your family name!
Good research
---