Choosing a place to stay overnight is an essential step when preparing for any trip. When it comes to the city of St Julians (San Ġiljan in Maltese) in Malta, this choice is more complex than usual, as it offers a wide range of accommodation options. From luxury hotel rooms to youth hostels, there is an option for every type of traveler and every budget.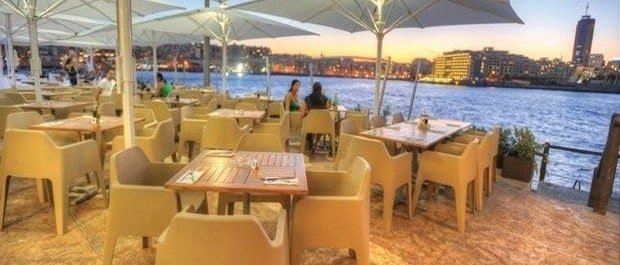 You can also read our article on the best areas to stay in Malta.
Areas to stay in St Julians
St Julians is a popular area for travelers in Malta, offering a variety of accommodations for all budgets. Whatever your reason for staying, this area has a lot to offer and has accommodations to suit everyone. Depending on your preferences and desires, there are neighborhoods that are more suitable than others.
Spinola Bay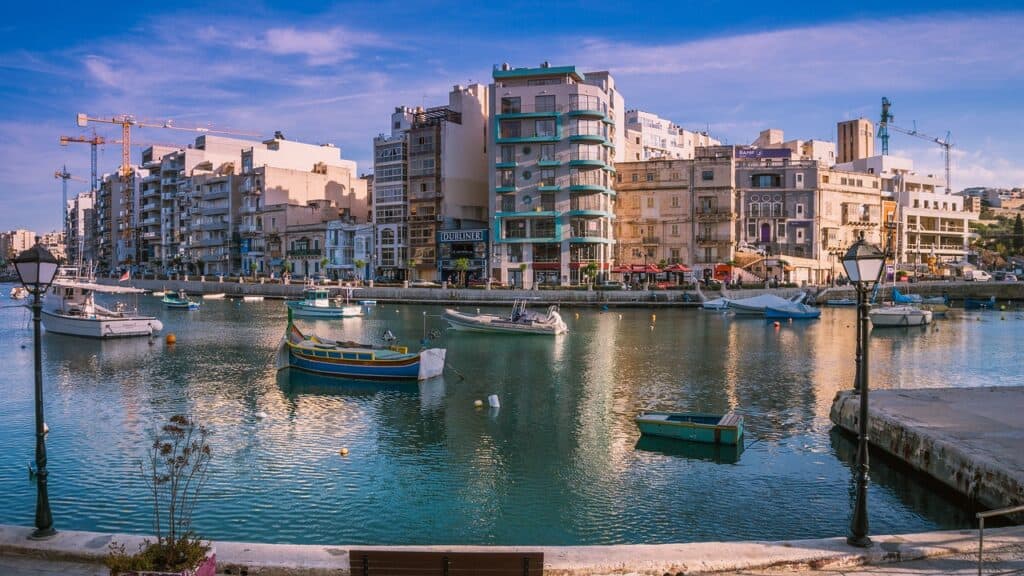 Located in the heart of St Julians, Spinola Bay is the traditional fishermen's bay. There are cafes, restaurants, sunset terraces and a large number of hotels. You can even see fishermen preparing their boats.
Balluta Bay
This is the beautiful and lively bay of St Julians. You will undoubtedly be charmed by its cobbled streets, its church Notre-Dame-du-Mont-Carmel facing the sea and its turquoise water. You will find restaurants, cafes and terraces while being protected from the hustle and bustle of the rest of St Julians.
Portomaso
This is the luxury area of St Julians as it is home to the Portomaso Business Tower, the first ever skyscraper with 22 floors in Malta. This area is composed of luxury housing, a leisure center, a luxury hotel and a beach club.
Neighborhoods to avoid to stay in St Julians
If you can't stand earplugs, we don't recommend looking for accommodations in the Paceville area, the nightlife district. It is famous for its lively life with bars, casinos, clubs, etc. If you are looking for calm and authenticity, this is not the best place to sleep. However, Paceville offers a wide selection of restaurants.
Where to stay around St Julians
SliemaSliema : Considered as the economic capital of the island, Sliema is a lively district by the sea where life is good. There are good restaurants, stores and two shopping centers. Sliema is known for its waterfront that stretches for more than 3 kilometers.
Swieqi: This is a quiet residential area, located not far from the busy life of St Julians and Paceville. Close to all amenities, you will find mainly house and apartment rentals.
San Gwan: A 15 minute bus ride from St Julians, San Gwan is a quiet town with all the amenities you need. Housing prices in San Gwan are more reasonable than in Swieqi for example.
Map of hotels in St Julian's
Budget is also an important criterion in your choice of neighborhood. In Saint Julians, travelers can choose from several comfortable and modern hotels. Find below the rates of the hotels according to their location. Click on the hotel to see it.
Best hotels and hostels in St Julians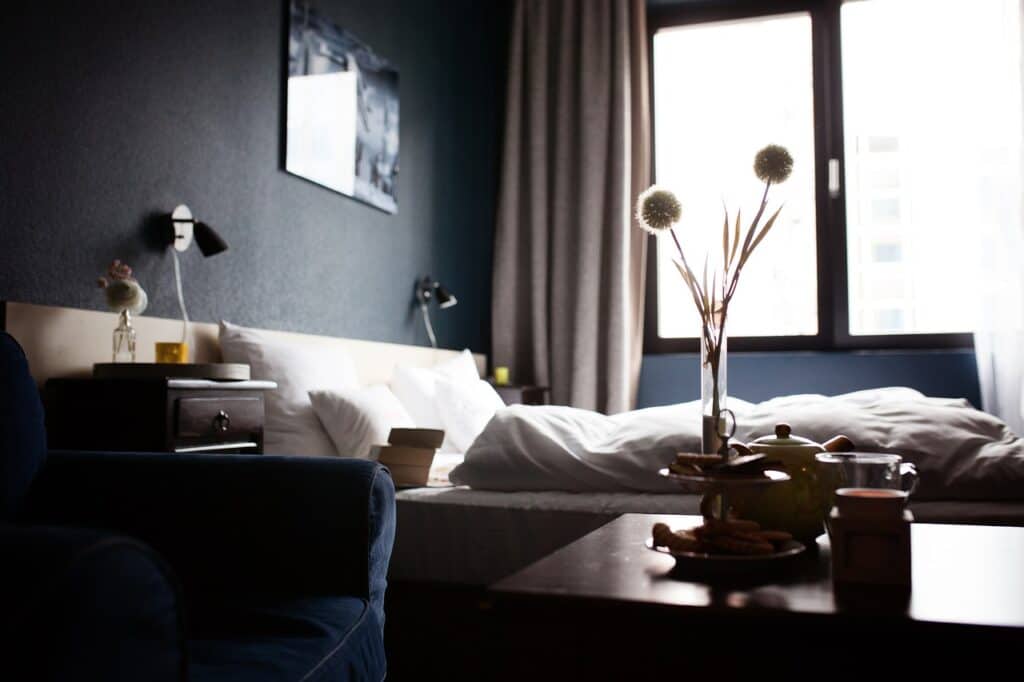 We have made a selection, in ascending order of price, of the best hotels in St Julians for different budgets. We have compiled this list based on the opinions of our team of editors and verified customer reviews from online booking sites.
Why stay in St Julians in Malta
St Julians is a small town located in the southeast of the Maltese archipelago. It is a popular place for tourists as it offers a variety of accommodations, activities and attractions. The area is bathed by the crystal clear water of the Mediterranean Sea, which gives it a very relaxing atmosphere .
Nightlife in Paceville
Indeed, when one thinks of Paceville, one immediately thinks of its crazy nightlife. If you want to come to Malta to party, Paceville is the place to look.

Find our article on the parties in Paceville.
St Julians is full of activities for young and old
Vacationers can enjoy a wide variety of activities such as scuba diving, kayaking, sailing, surfing and much more. The white sand beaches are ideal.
Read our article on what to do in Malta.
St Julians is well served
The small bus terminal located in Paceville allows you to reach the other towns of the island.
His choice of accommodation
There are modern luxury hotels that offer high-end services such as spa, swimming pool and catering facilities. You will also find furnished apartments in St Julians that can be rented for a short or long period of time or a private villa to enjoy the modern and luxurious comfort.
Those on a more modest budget can find affordable hostels that offer very attractive rates.
The weak points of lodging in St Julians
The St Julians area is a more modern part of the island. It is therefore not the ideal place to get a glimpse of the typical Maltese life.
Some people like lively cities, others prefer absolute calm. One of the disadvantages of St Julians is that there are several construction projects underway, which does not allow for a peaceful vacation.
If a beach vacation is a top priority for your vacation, it may not be the best place to stay. Count on about 1 hour to get to the large white sand beaches which are rather located in the North of the island.
In conclusion, St Julians in Malta offers a variety of accommodation options to suit travelers' needs and budgets. From luxury hotels to vacation apartments to hostels, travelers will always find a place to stay in St Julians.
FAQ
What type of accommodation is available in St Julians, Malta?
St Julians in Malta offers a variety of accommodations including hotels, hostels, apartments and villas for rent.
What is the best area to stay in St Julians?
The downtown area (Spinola Bay, Balluta Bay) of St. Julians is a great place to stay because it is lively and close to many restaurants, bars and attractions.
What are the best activities to do around St Julians?
St Julians has a wide variety of tourist attractions. There are a number of water activities nearby, including scuba diving, sailing and kayaking. You can go shopping, taste local specialties and enjoy walks by the sea.
How easy is it to get around St Julians?
Yes, it is easy to get around St Julians. There is a reliable public bus service to other cities and tourist attractions. There are also a number of cabs available for those who prefer this option.
What are the most recommended restaurants in St Julians?
St Julians is home to a number of highly recommended restaurants. Visitors can also enjoy local gastronomic options such as fresh fish and Maltese specialties.