Curious and daring, we went to visit this urban wasteland so coveted by speculators of all kinds. Abandoned and closed for decades, Manoel Island contains more than one treasure to discover…
Closed for "Renovation" since 2000
But first a brief history of Manoel Island: A small bridge on the Gzira waterfront, at the beginning of the Strand and the Sliema Promenade, leads to Manoel Island, a picturesque islet covering an area of about 30 hectares placed right in front of Valletta. Green enclave contrasting with the excessiveness of Tigné and Sliema opposite, we still wonder how this corner remained inaccessible and forbidden to visit for over 15 years.
The main feature of the island is Fort Manoel, an eighteenth-century fortification built by the Knights of St. John. According to legend, Don Carlos de Grunenberg, military engineer to the King of Spain, was the first to propose a fort on Manoel Island in 1681. Due to insufficient funds, no final action was taken until the arrival of the Grand Master Manoel de Vilhena and two French engineers (cock-a-doodle-doo!), namely Tigné (not to be confused with another Frenchman, Bailiff Tigné who contributed to the construction of Fort Tigné on the Sliema peninsula opposite in the second half of the eighteenth century) and Mondion, to complete the work.
The most beautiful view of the sumptuous city of Valletta
When it was inaugurated, the fort was logically named in honor of the Grand Master at his initiative (just like the theater of the same name by the way…). With its garrison of 500 men, it was long considered completely impregnable at the time.
In the 20ᵉ century, after suffering devastating attacks and a series of air raids during World War II, Fort Manoel was reduced to rubble and fell into silence.
This was followed by neglect and vandalism after the departure of British forces from Malta in the 1960s and 1970s. Acquired by a privileged few, it was used for very private parties and was even sublet as a set for film shoots(Assassin's Creed in 2016 in particular). Several years and millions of euros later, this historic jewel has been restored and is coveted today to become a playground for billionaires A luxurious hotel and a marina equipped with 5* service, high-end villas and even a casino on the island's waterfront…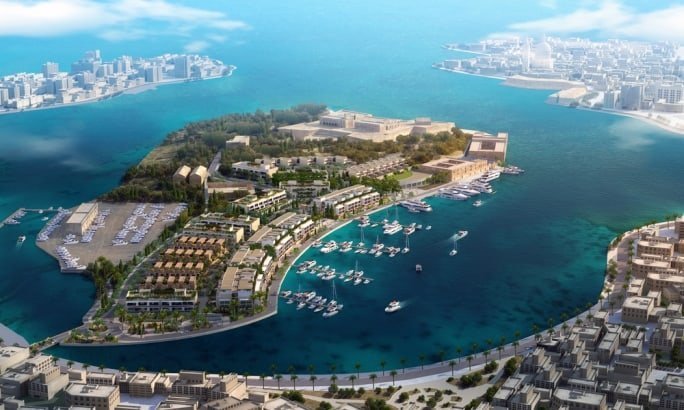 Maltese diehards to the rescue
This was without counting on the rebellious spirit that sleeps in every Maltese (Asso KEA and the mayor of the city of Gzira Mr Conrad Borg Channel) who forced their way in a few weeks ago. By denouncing the hypocrisy of the public authorities and the projects in progress, they have succeeded in making the island accessible on weekends to all visitors.
A word of advice: get your walking shoes on and get out there fast, before the tide turns and speculators close this jewel for years of elitist construction.