Valletta is the capital of Malta. This beautiful city of Valletta is perfect to stay for a few days and enjoy all that Malta has to offer. In this article, we present the best areas to stay in Malta, the different accommodation options available in Valletta and a selection of the best hotels to suit your budget and desires.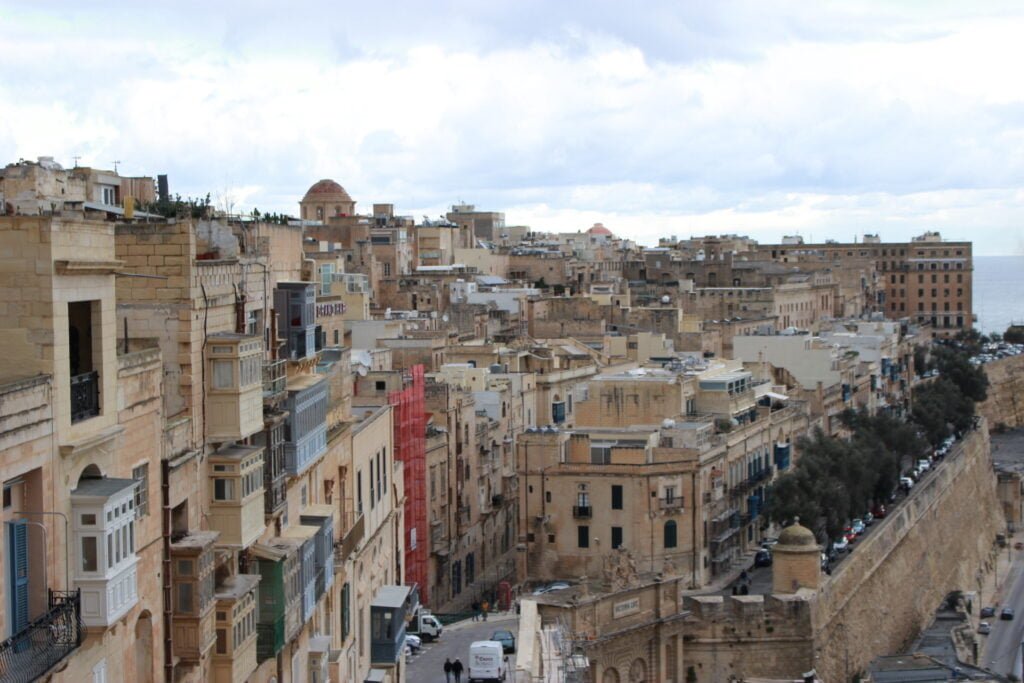 Find our complete article with the comparison of the best areas to stay in Malta.
Neighborhoods where to sleep in Valletta
Valletta is a charming little town located on the southeast coast of Malta. Malta's capital has a lot to offer visitors, and it's important to find the right place to stay during your trip to avoid surprises. There are several areas in Valletta that are particularly suitable for staying.
Valletta Center
The Valletta Center is a real open-air museum. Classified as a UNESCO heritage site, it is full of beauty, authenticity and history. Its monuments and architecture make the capital the baroque jewel of the Mediterranean! The inhabitants travel very little by car, so the streets are very quiet to sleep comfortably in the capital.
Waterfront
Once used as a boathouse, the Valletta Waterfront has been converted into a venue for cultural events. Enjoy a drink on the terrace while you watch the cruise ships calling at Valletta.
Neighborhoods to avoid when sleeping in Valletta
To avoid disappointment, we advise you to avoid hotels in these areas. It is not a problem of safety but rather of practicality, beauty and other criteria.
The part of Valletta opposite Sliema, also known as Il-Mandraġġ.
The lower part of Valletta towards Fort St. John Elmo.
Where to stay around Valletta
Sliema: Considered the economic capital of the island, Sliema is a lively area by the sea where life is good. There are good restaurants, stores and two shopping centers. Sliema is known for its waterfront that stretches for more than 3 kilometers.
The 3 Cities: If you are looking for calm and authenticity, the 3 Cities will be ideal. Located in front of Valletta, you will have to take a ferry or a luzzu to reach the Capital and the rest of the archipelago.
St Julian's: It is the most dynamic city of the island with Sliema and Valletta. St Julian's is divided into neighborhoods and has been designed for the well-being of the city's residents and visitors . You will find both traditional and modern architecture. The waterfront is never far away, making St. Julian's a very lively town.
Accommodation in Valletta
Map of Valletta hotels
Budget is also an important criterion in your choice of neighborhood. Find below the rates of the hotels according to their location. Click on the hotel to see it.
Best hotels in Valletta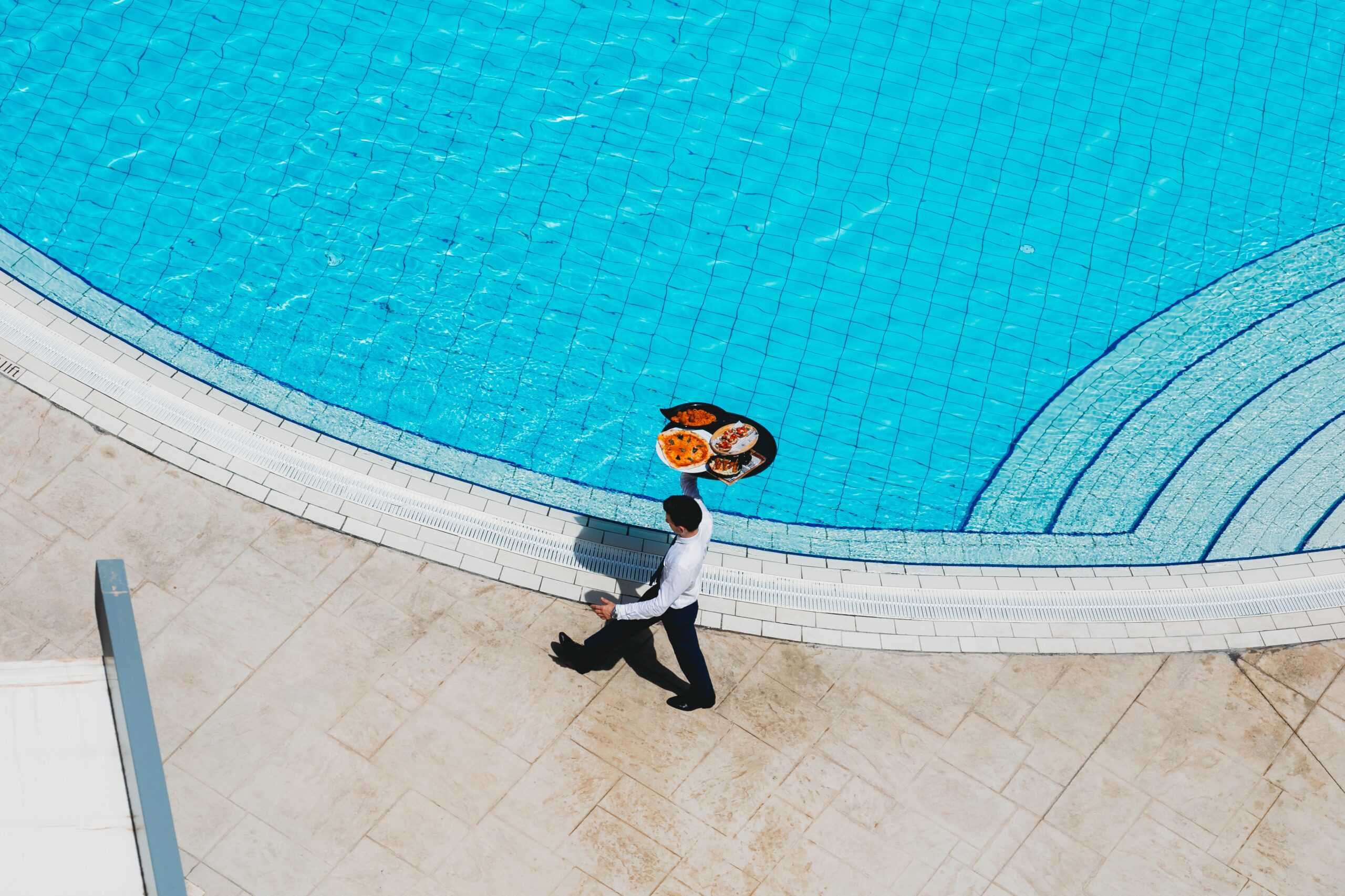 We have made a selection, in ascending order of price, of the best hotels in Valletta for different budgets. We have compiled this list based on the opinions of our team of editors and verified customer reviews from online booking sites.
My favorite hotel in Valletta
L'Osborne Hotel is an establishment located in the fortifications of Valletta, offering air-conditioned rooms with Wi-Fi. It features a rooftop pool and buffet restaurant. The hotel is popular with couples for its location close to the best sights and public transport. Expect to pay around €190 for one night.
Click on the links below to see the rates and book directly:
| Hotel name | Benefits | Price |
| --- | --- | --- |
| Hotel Castille | The most affordable hotel in Valletta with a very pleasant level of quality. | € |
| Casa Lapira | Ideally located guesthouse offering air-conditioned rooms with kitchenette and a restaurant serving local cuisine. | €€ |
| Palazzo Paolina Boutique Hotel | The Palazzo Paolina Boutique Hotel offers beautiful rooms just a 5-minute walk from St. John's Basilica and close to museums. Decorated in a Mediterranean style, the 3-star hotel has 16 elegant rooms complete with a minibar, storage space, private balcony and a fully equipped bathroom with bathtub, shower and hairdryer. It also has a bar. | €€€ |
| La Falconeria Hotel | 4-star hotel with bar, gym and indoor pool. The front facet is hundreds of years old in contrast to the interior which is very modern with its marble floor and artistic finishes. An outdoor courtyard is at the center of the hotel, offering an oasis of tranquility under the hot Mediterranean sun. | €€€ |
| The Phoenicia Malta | The Phoenicia hotel is Malta's ultimate luxury. It has an infinity pool with a beautiful view of the harbor. Surrounded by beautiful gardens, it is the luxury landmark, loved by the islanders and cherished by visitors. | €€€€ |
Why stay in Valletta for your vacations?
The capital of Malta is a very popular place for travelers. Whether you're looking to relax or explore the island, there are a variety of options for finding comfortable accommodations in Valletta. Hotels in Valletta often offer superior services.
Valletta is safe
The hotels are generally located in quiet, safe neighborhoods and offer a variety of amenities such as swimming pools, saunas, lounges, spas and restaurants. Some hotels also offer rooms with a view of the sea .
Valletta is well served
Its bus terminal makes it the ideal place to reach the other cities and tourist attractions of the archipelago.
There is a lot to do in Valletta
Compared to other European capitals, Valletta is very easy to walk to due to its small size.
Staying in Valletta is the best way to discover the island in a few days, to get intoxicated by its charm and history.
There are hotels, vacation rentals and apartments that offer a variety of options for finding a comfortable place to spend the night. Choosing the ideal place for your vacation is not always easy. However, there are considerable advantages to staying in Valletta. One of the main reasons to choose accommodation in Valletta is its proximity to tourist sites and attractions. The city is surrounded by beautiful beaches, historic gardens and monuments.
Another advantage of staying in Valletta is the affordable accommodation on offer. There are several types of hotels to suit all budgets and travel styles, from luxurious to simply economical.
In addition, there is a wide variety of apartments available for rent for those who prefer the flexibility and independence of private accommodation.
The climate Valletta's mild and sunny climate is an additional advantage for spending your vacation here. With temperatures generally ranging from 15 to 30°C during the day and a cool breeze in the evening, it is an idyllic place to sunbathe on the beach or explore all that the island has to offer while staying protected from the sometimes high summer temperatures.
Weaknesses of lodging in Valletta:
The rates are generally higher than what you will find elsewhere on the island.
There is a lot of traffic during rush hour, which makes the city difficult to reach by road at certain times.
Parking is quite scarce and city tolls can be inconvenient for travelers who have rented a car.
Valletta is a dynamic and attractive city, making it an ideal destination for memorable trips. Whether for one night or more, there are solutions for every budget and taste.
FAQ
Where can I find a hotel in Valletta?
There are many hotels in Valletta, including those mentioned above. You can find the complete list of hotels in Valletta here.
Are there any hostels in Valletta?
Yes, there are several hostels in Valletta. Valettastay dormitory Hostel is one of them.
Are there any cheap hotels in Valletta?
Yes, there are several cheap hotels in Valletta. Find the list of cheap hotels in Valletta here.
Are there any Airbnb rentals in Valletta?
Yes, there are a large number of Airbnb rentals available in Valletta. You can find a complete list of Airbnb rentals in Valletta on the Airbnb website.
Are there any campsites in Valletta?
No, there are no campsites in Valletta. However, you can find campsites in the immediate area, including Xemxija Bay Campground near St. John's. St. Paul's Bay and the San Niklaw campground near Mosta. You can find a complete list of campsites in the area on the website of the Maltese Ministry of Tourism.